Within two days this semester, Morrissey College of Arts and Sciences junior Akosua Opokua-Achampong was named winner of the 2017 Martin Luther King Jr. Memorial Scholarship, and elected president of the Undergraduate Government of Boston College.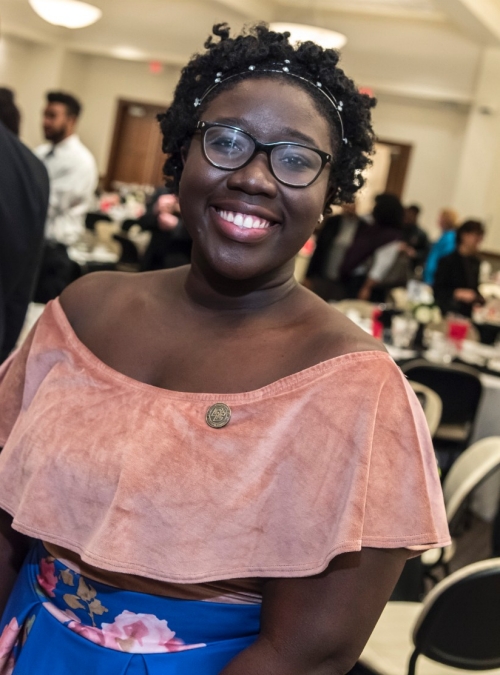 Akosua Opokua-Achampong (Frank Curran)
The annual scholarship, presented to a Boston College junior who has demonstrated superior academic achievement, extracurricular leadership, community service and involvement with the African American community and African American issues, was awarded to Opokua-Achampong at the Martin Luther King Jr. Scholarship Banquet held in February. Massachusetts State Senator Linda Dorcena Forry '97 was the featured speaker.

A day after being named the MLK Scholar, Opokua-Achampong was elected president of UGBC for 2017-18. She and her classmate and running mate Tt King are the first female duo to be elected president and executive vice president.

A resident of Lake Hopatcong, NJ, Opokua-Achampong is a double major in English and communication, with a minor in African and African Diaspora Studies. She is an active student leader, serving as chair of the AHANA Leadership Council and an ambassador for the Montserrat Program. 

She has participated in Campus Ministry's service immersion trip, Jamaica Magis, and helped to coordinate orientation through the Office of First Year Experience. 

For three years, she has served as a public relations coordinator for the non-profit Raising HOPE (Hopeful Orphans Pursuing Excellence) Africa.

Opokua-Achampong has worked as a student technology consultant for Information Technology Services for more than a year. Opokua-Achampong is also a campus ambassador for Jopwell, a career advancement platform for Black, Latino/Hispanic, and Native American professionals.

Opokua-Achampong plans to pursue a law career in the field of human rights.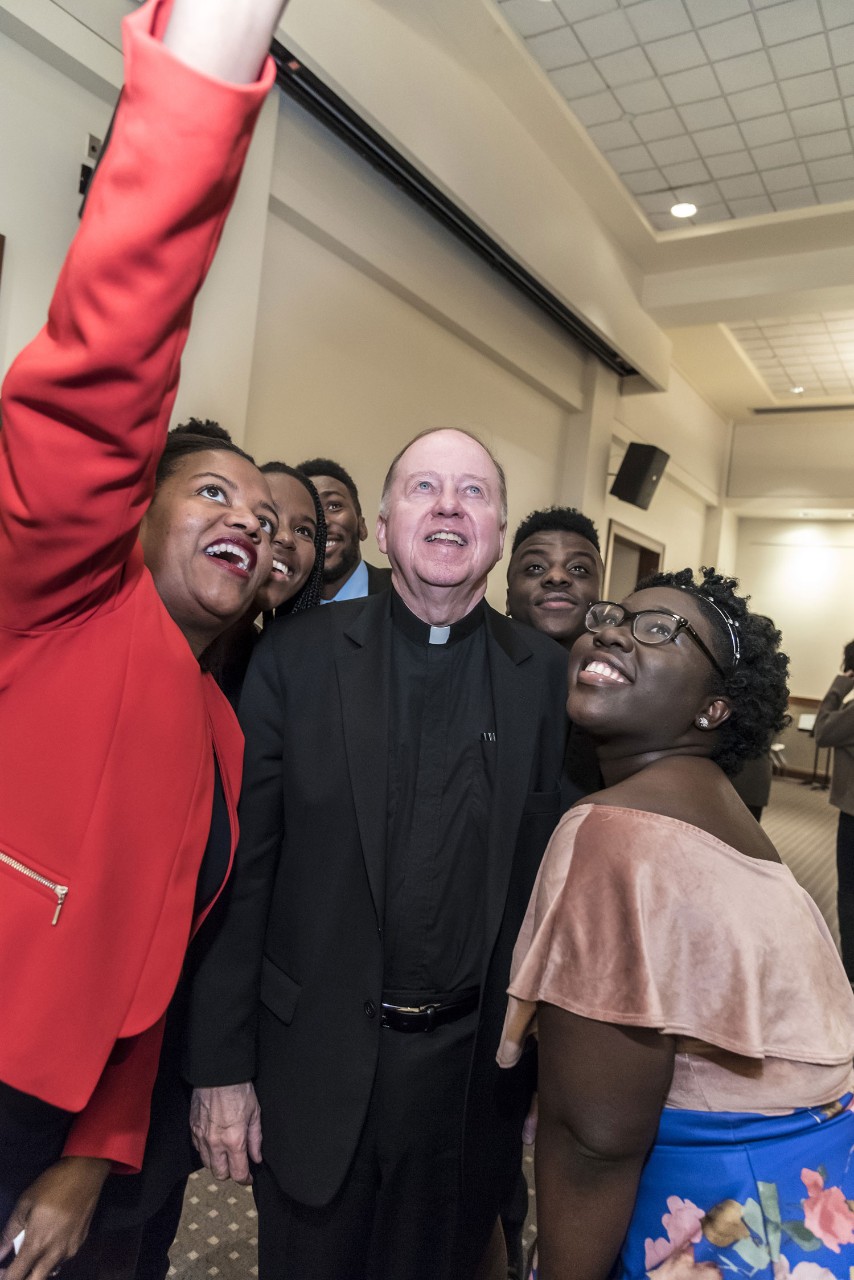 The other finalists for the 2017 MLK Scholarship were:

•Leah Bacon (Sacramento, Calif.), a communication major with a minor in sociology. Currently a student manager for the Cadigan Alumni Center, she has served as a volunteer for Rosie's Place in Boston and as a refugee resettlement intern for the International Rescue Committee. She also has interned for the Council for Advancement and Support of Education.

•George Boateng (Bronx, NY), a major in history and sociology with a minor in African and African Diaspora Studies. He is involved in the Black Student Forum, Ella Baker Mentorship Program and Ronald E. McNair Post-Baccalaureate Achievement Program. Boateng also volunteered as a tutor for the Let's Get Ready non-profit organization, which provides low-income youth with free SAT preparation and college counseling.

•Solina Jean-Louis (Chamblee, Ga.), a German Studies and International Studies major. Jean-Louis is deputy editor for the BC political science journal Colloquium, has written op-ed pieces for The Heights and participated in the Emerging Leader Program. She also earned a competitive scholarship for study in Germany awarded by the German Academic Exchange Service.

•Melissa Wanyoike (Orange County, Calif.), a major in sociology and political science. She is serving as the director of public discourse and civic engagement for UGBC this semester. Wanyoike was a 2016 orientation leader with the Office of First Year Experience, and an academic tutor with 826 Boston, a non-profit that aids underserved students aged 6-18 in developing strong writing skills essential to future achievement.


Kathleen Sullivan | University Communications