A memorial service was held August 6 at Christ Episcopal Church in Needham, Mass. for John Jensen, a retired Lynch School of Education professor whose research and expertise in metrics extended beyond Boston College. Dr. Jensen died on July 7 at age 78.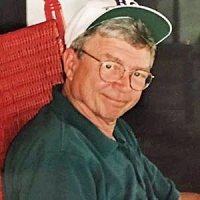 Dr. John Jensen.
Dr. Jensen joined the Lynch School faculty in 1965, and taught a variety of courses in research design, statistics, data analysis, computer programming, psychometrics and test construction. He also served as director of the University Computing Center, and on the Faculty Grievance Committee. He retired in 2002.

In 1978, Dr. Jensen became president of Metrics Associates Inc., which provides data analysis, program evaluation, measuring instrument development and other related services to public and private education institutions and programs in greater Boston. That year, he began a long and rewarding collaboration with the Inter-Hospital Study Group for Anesthesia Education to produce, distribute, score and generate reports for Anesthesia Knowledge Test series. The AKT series is currently administered annually to more than 1,500 residents in anesthesia in 140 medical schools internationally.

Lynch School Professor Larry Ludlow, chair of the Educational Research, Measurement and Evaluation Department in which Dr. Jensen worked, praised his colleague in an online tribute.

"He was one of the first faculty to warmly welcome and guide me when I started at BC fresh out of grad school and totally unprepared for academic life.  [John] was a great mentor in teaching (don't teach the book – anyone can do that – teach what you know); service (this is a great life we have, give back to the University and students); and research (be humble – how important is that paper to anyone other than yourself?)."

A native of Rochester, NY, Dr. Jensen graduated from Cornell University and earned his doctorate in education from the University of Rochester.

He is survived by his wife, Karen Holmes Jensen; children John, Catherine Coogan and Emily Dudack; nine grandchildren; his sister, Karen Strickler, and his brother, Erik (Carol).


—​News & Public Affairs​