How do democracies turn into authoritarian regimes? What do migration stories – whether in literature or from one's family – say about the formation of self and community? What can stage acting teach us about certain brain functions like memory, empathy and personal identity?

First-year students are studying these questions through pilot courses that debuted in the Boston College Core Curriculum this semester.

Other new interdisciplinary courses examine the impact of STEM on American society, from ethical concerns and awareness of climate change to the rise of "DIY" and geek culture; illuminate the complex relationship between humans and the environment in coastal areas, using Boston and Venice as case studies; explore societal depiction and representation of death through the cultures of ancient Greece and modern-day Russia; and compare the ways mathematicians and philosophers view, and explain, the world around us.

Subjects of new pilot courses coming in the spring semester include the history and politics of terrorism; human rights from both a U.S. foreign relations and a health/health care perspective; metamorphosis as depicted in biology and literature; and socio-cultural and media representations of gender.

Play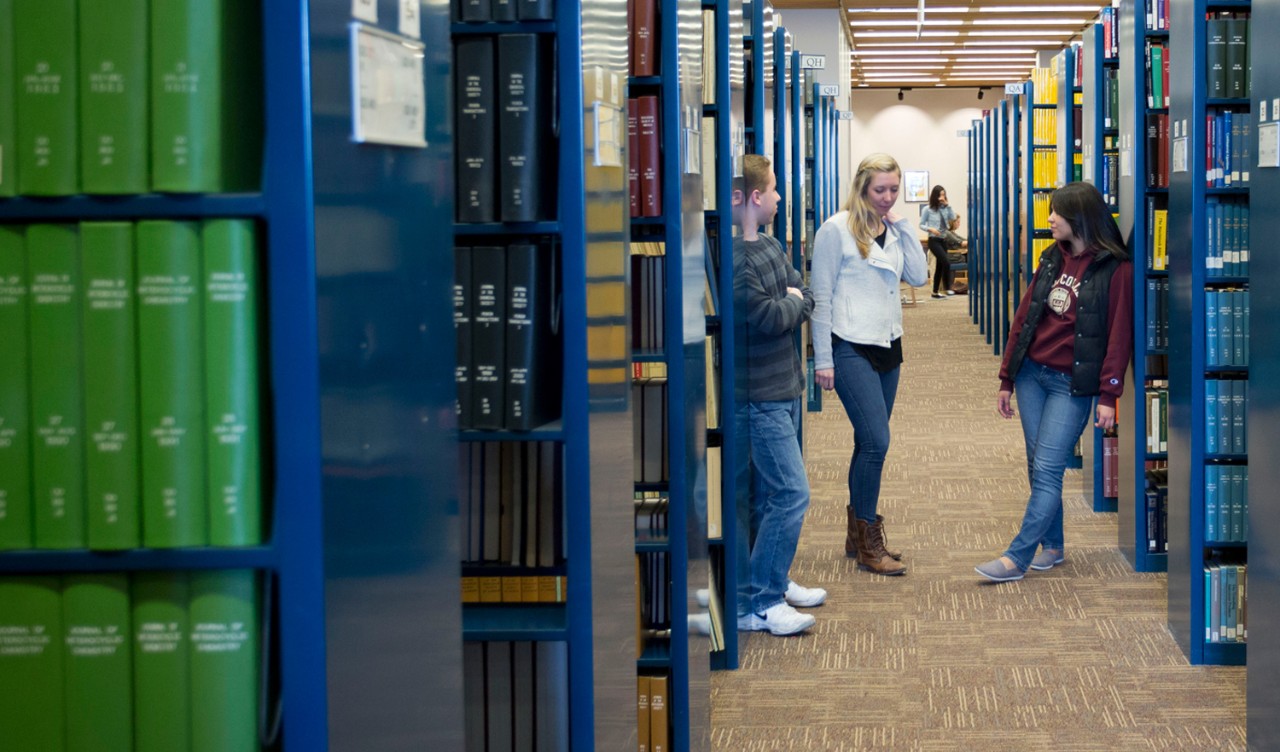 Video: Students and faculty discuss the benefits of the Complex Problems and Enduring Questions courses.

The pilot course program, which began in 2015, is part of BC's broad-based initiative to renew its core curriculum – an effort that has been marked by innovative faculty collaborations, some representing seemingly unlikely combinations of disciplines like theater and political science, chemistry and English, theology and earth and environmental sciences, and nursing and English. 

This year will see an expansion in number of undergraduates taking the pilot courses to more than 1,000.

Pilot courses come in two categories: "Complex Problems" are team-taught, six-credit classes of 80 students that address a contemporary problem; "Enduring Questions" are paired, distinct three-credit classes taken by the same 19 students and each taught by a faculty member from a different department but connected by common topics, sets of questions, readings and assignments.

 "The ripple effects we've seen from the core renewal these past few years have been impressive: Faculty and departments have come up with their own ideas for revitalizing the core, and this has led to a lot of innovation in the classroom," said Associate Dean for the Core Julian Bourg, chair of the University Core Renewal Committee (UCRC), pointing to conversations the English Department has held on renewing the literature core by supplementing traditional pedagogy with out-of-classroom experiences and reflection, among other methods.

Best of all, he said, is a broad-based "energy and excitement about the liberal arts and a reaffirmation of its importance to Boston College" that the core renewal has sparked. Bourg noted some core-related activity has involved faculty collaborations with non-academic areas such as University Mission and Ministry, Student Affairs and even the Office of Undergraduate Admission.

"For example, Admission included an essay in the application for prospective students inviting them to design their own Enduring Questions or Complex Problems core course. This gives us an insight into what's on students' minds and can help in creating core classes."

 The University continues to provide encouragement and support for core course development, said Bourg, including social events and receptions to promote faculty dialogue and "match-making," and a wiki for faculty members to post and view ideas for core courses.

Faculty whose course proposals are accepted take part in UCRC pedagogical workshops, co-sponsored by the University's Center for Teaching Excellence, that provide instruction for collaborative and team-teaching, as well as an overview of the Core Curriculum's relationship to Jesuit identity and mission.

"Faculty have found this a very valuable resource for working with their partners to design course syllabi," said Bourg.

"The UCRC will, as always, have our eyes and ears open for thoughts and impressions of the core renewal, from students as well as faculty," said Bourg. "We've been heartened by the response of the University community to the core pilot program, and are confident the effort to affirm the Core Curriculum's importance to BC will continue to show progress."
Proposals for core courses to be taught in 2018-19 are being accepted until Oct. 6: details here.
Below, faculty members teaching the newest cohort of pilot core courses talk about their classes and how they might appeal to students.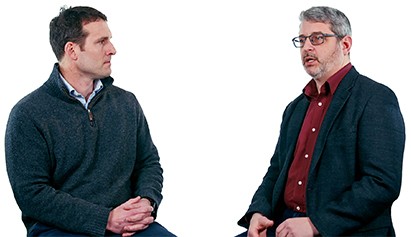 COURSE: Science and Technology in American Society
FACULTY: Andrew Jewett (History), Christopher Kenaley (Biology)

JEWETT/KENALEY: "We worked backward, starting with how first-year students have already encountered science and technology in their own lives. Everyone has a cell phone, for example. Where did that technology come from? But we also wanted to get at the less obvious ways in which science and technology shape our surroundings — for example, the research endeavors that change our understandings of human personhood, or political battles over issues like climate change. Our goal is to show our students not only that science and technology are everywhere in our society, but also that their meanings and instantiations are far from straightforward. Indeed, we're emphasizing cases in which new findings and devices have inspired controversy, in order to highlight what's at stake in scientific and technological development."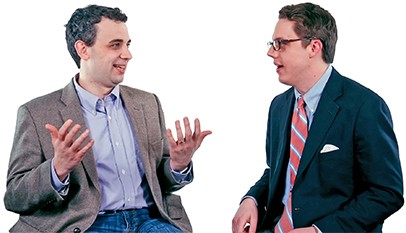 COURSES AND FACULTY:
– How Democracies Die: A Political Postmortem –Matthew Berry (Political Science)
– How Democracies Die: A Historical Postmortem – Jesse Tumblin (History)

BERRY: "The subject is relevant – democratic and republican institutions in the country are weak and getting weaker. The course is intended to help students explore why that might be the case and to try to think about what, if anything, can be done about it. How Democracies Die is designed to be immersive because the Enduring Questions series of courses is meant to foster a community among the students. The students see each other every day and we have multiple events scheduled for outside normal class time. We're hoping that they will continue the discussion in the cafeteria, say, or late into the night in the residence halls. Finally, the course is small. Freshmen might feel overwhelmed in large lecture courses or daunted into silence in courses with upperclassmen, but this course is only open to freshmen and it's capped at 19 students to facilitate a seminar-style discussion, allowing the students to enter as an active participant into the conversation."

TUMBLIN: "One of the central problems we're trying to address with this course is a sense that our contemporaries feel unprepared to navigate this media and political landscape. In general, the course aims to train the students with some core ideas about what threatens the health of democratic regimes and some skills they might use to address those threats. As the historian in our teaching duo, I'm hoping that I can give the students a sense of un-exceptionalism – both because exceptionalism can breed complacency and because knowing that two thousand years' worth of thinkers and actors have also dealt with these problems can be a comfort and a resource to people facing challenging times as citizens of democracies."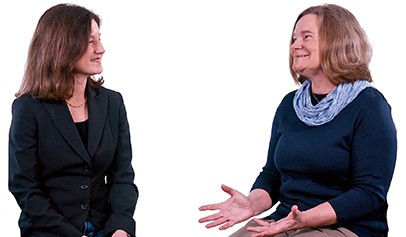 COURSES AND FACULTY:
– Living on the Water: Coasts, Development, and Sea Level Change from Venice to Boston – Gail Kineke (Earth and Environmental Sciences)
– Living on the Water: Venetian Art, Architecture, and the Environment – Stephanie Leone (Art History)

LEONE: "My course will interest freshmen because it will teach them how to make connections between studying the past and the world in which they live. It will show them that we are not the first humans to grapple with how to live in an inhospitable environment. On the contrary, other humans have learned how to transform what appeared to be disadvantageous environmental conditions into historical, economic, social, and cultural benefits. I'm hoping that it will inspire them to look more closely at the physical world around them (both built and natural) and to think more deeply about what defines a sense of place for them."

KINEKE: "Almost half the world's population lives within 60 miles of the coast. I often start by asking students if they've ever been to the beach; if they've ever been fishing in the ocean, sailing, diving, are they from a coastal state, etc. After a few short minutes, everyone in the room has raised their hand. So, people have a personal connection with the coast, but not everyone understands what happens beyond the shore's edge or below the surface or the physical processes that bring about change in coastlines. My class attempts to help unravel these processes, especially in light of sea level change."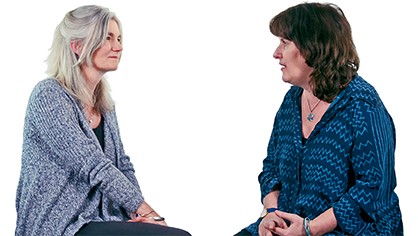 COURSES AND FACULTY:
–Roots & Routes: Writing Identity, Migration, and Culture – Lynne Anderson (English)
–Roots & Routes: Reading Identity, Migration, and Culture – Elizabeth Graver (English)

GRAVER: "We are, of course, a nation of immigrants.  Both historically and in our current times, the topic of migration is braided through our daily lives.  We also see our course as having particular relevance to first-year students because of its focus on 'roots and routes' – where you are from, where you are going, and how place and displacement intersect with identity and culture.  No matter where our BC freshmen are 'from' – and they are increasingly from a wide array of places across the globe – they are all embarking on a journey to college, itself a sort of migration that offers a wonderful vantage point from which to look both forward and back, inside one's self and across the world."

 ANDERSON: "Because our course is designed for students from mixed language backgrounds (a certain number of seats are reserved for those whose first language is not English), students will draw from their own experiences as they explore the course themes of migration, culture, and identity. Through the sharing of writing, I'm hoping students gain insight from one another's migration stories and the diverse perspectives they bring to BC. We'll be narrowing in on some Boston stories as well, with a trip to a local neighborhood shaped by the cultural groups residing there. Adrian Maduro, State Representative from East Boston, will visit the class in November to discuss the way immigrant groups have shaped the socio-political landscape in Boston over the decades. I'm hoping students will begin to consider where they fit within this landscape."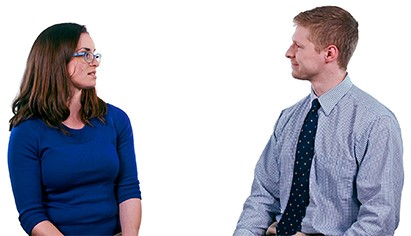 COURSES AND FACULTY:
–Being Human: The Philosophical Problem of Nature and Mathematical Knowledge – Colin Connors (Philosophy)
–Understanding Mathematics: Its Philosophical Origins, Evolution, and Humanity – Ellen Goldstein (Mathematics)

CONNORS/GOLDSTEIN: "Like many human endeavors, exploration of the unknown motivates both mathematics and philosophy. Similarly, our students are embarking on their own exploration of the unknown, whether living away from home for the first time or beginning a rigorous course of study. Math and philosophy specialize in developing means of articulating knowledge and analyzing the truth of that knowledge. Additionally, they form the foundation for the majority of Western intellectual development. Our courses will help students develop the skills to reflect critically on what they learn over the next four years, as well as give them the ability to discern and articulate what they know and, most importantly, what they do not know."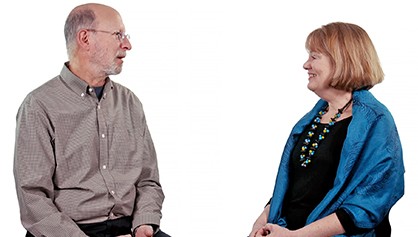 COURSES AND FACULTY:
–Your Brain on Theatre: On Stage and Off – Daniel Kirschner (Biology)
–This Is Your Brain on Theatre: Neuroscience and the Actor – Patricia Riggin (Theatre)

RIGGIN: "As a 17-year-old entering Cornell University some time ago, I too chose a liberal arts college with a core curriculum; I was curious to learn as much as I could about as many subjects as I possibly could in my four years there. Our entering students have made this choice as well. Boston College has a strong core that encourages them to explore many different fields, so I'm banking on them being fascinated by the same connections between neuroscience and theatre that have intrigued artists and scientists for the past century. Many people think that acting has more to do with "talent" rather than years and years of training. It truly is a craft, and with passion, hard work, and years of study, it actually does change the actor's brain and allows him or her to do that which takes our breath away. Since our students watch a fair amount of television and film (or so I would guess!), discovering how these amazing artists do what they do, while also learning about what's happening in their brains as they do it, should grab their attention. Plus, they will be getting on their feet, doing exercises that are used in actor training, and end the semester performing scenes that deal with neurological disorders. Left and right brain; a win/win!"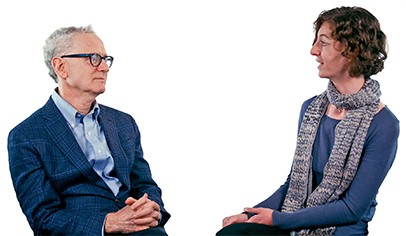 COURSES AND FACULTY:
–Death in Ancient Greece: Achilles to Alexander the Great – Hanne Eisenfeld (Classical Studies)
–Death in Russian Literature: Heroes, Cowards, Humans – Thomas Epstein (Slavic and Eastern Languages and Literatures)

EISENFELD: "Death has the capacity to be intellectually exciting as well as dark or scary. By teaching a course that introduces the way death was understood and managed in distant times and places we are inviting our students to grapple with big, unanswerable questions at a safe distance and then to bring that understanding to bear on the phenomena that shape their own worlds, from thinking about scientific changes that affect human mortality to understanding ways that conceptions of the afterlife shape decisions about how life is lived. As part of the course we invite them to keep their eyes out for the way that our own societies talk about (or repress) issues related to death - anything from how a funeral home advertises to the way that 'Game of Thrones' uses murder and violence -  and to tie those threads together with the material of our courses."
More details on all the Core Curriculum pilot courses, and video interviews with the faculty members, are available here.

—Sean Smith | University Communications