Hannah Chambless '15, a graduate student in Earth and Environmental Sciences, leads a seismology demonstration at the USA Science and Engineering Festival. (Photo by Khadiyjah Jordan)
The science fair conjures up childhood memories of baking soda volcanoes, backyard experiments and moments of truth in school cafeterias and gyms transformed into showcases of student work.
For some, those first projects were inspirational, fueling future study and careers.
As an elementary school student in Taipei, Taiwan, Assistant Professor of Chemistry Frank Tsung and classmates spent weeks on their experiments.
"We studied whether ants can tell the difference between colors or not," said Tsung. "We put sugar on different colored plates. We controlled for factors like temperature. We produced statistics. The answer was 'yes,' but I don't recall the color."
For their efforts, Tsung and his classmates received a bronze medal in the national competition.
"It was definitely one of the major events that led me to decide on science," said Tsung. "It's pretty amazing that one experience can have such a significant impact on the course of your life."
This year, four teams led by Boston College faculty were the first from the University to participate in the country's largest science showcase, the fourth biennial USA Science & Engineering Festival, Expo and Book Fair, which drew an estimated 1 million visitors to the Walter E. Washington Convention Center.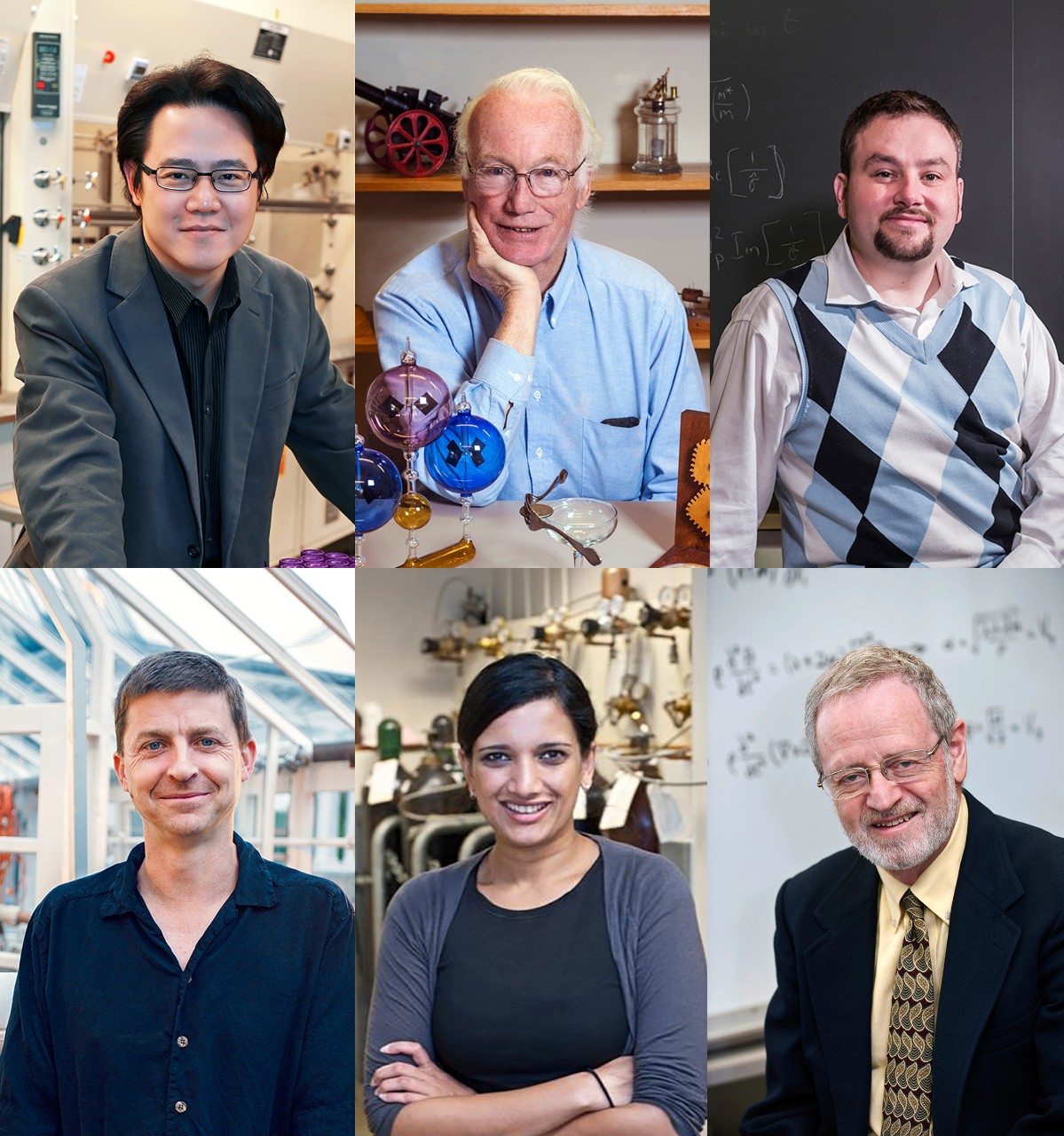 From April 15 through 17, more than 1,000 university and private-sector researchers, graduate students and undergraduates presented more than 3,000 hands-on exhibits of research, inventions and other scientific highlights in order to showcase the world of science to hundreds of thousands of K-12 students who travel to the event.
"It's very exciting," said Tsung. "I hope to help build momentum for these students to help them enjoy science more."
A contingent of nearly 30 Boston College faculty, graduate students, undergraduates and alumni presented their work in:
Chemistry: Tsung's Introduction to Nanomaterials, Associate Professor Eranthie Weerapana, "Paper2Plastics," and Vanderslice Professor Ross Kelly, Scientific Principles Through Toys
Earth and Environmental Sciences: Associate Professor and Weston Observatory Director Alan Kafka, "Build Your Own Seismograph" and "Make Your Own Earthquake"
Lynch School of Education: Professor of Science Education Mike Barnett, STEM Education Initiatives, featuring robotic arms, hydroponic urban gardening and environmental monitoring
Physics: Associate Professor Ken Burch, Two-Dimensional Atomic Crystals, captured perfectly from graphene on the sticky side of scotch tape
 
Vice Provost for Research Tom Chiles
Vice Provost for Research and DeLuca Professor of Biology Tom Chiles said BC's participation put faculty on the same stage as their peers in the arenas of teaching, research and innovation. It also gives BC the chance to help inspire future generations of scientists and connect with prospective undergraduates.
"This event showcases science on the national stage," said Chiles. "Students and their families from around the country are in attendance, including many looking at potential colleges.  Given our ranking as a national research university as well as our reputation as a leader in the liberal arts, it is critical that BC be a part of this showcase."
Rajeev Rupani, M.Ed. '15, a science teaching consultant in the lab of Mike Barnett, said the STEM education presentations highlighted programs developed at BC that focus on "doing science" as much as learning essential principles and facts. He hopes the demonstrations reached students of high school age, when many begin to dismiss science courses and careers.
"What we want to do is show that science is still a fun subject during high school," said Rupani. "Hopefully, they can go back to their schools and see these subjects in a new light."
Geophysicist Alan Kafka wanted to open eyes to the study of earthquakes.
"Because seismology is challenging, hard to do, and comes to the fore so infrequently, people don't think of seismology as a mainstream science," said Kafka. "I hope to convey that it is something students might be interested in studying, and that it is worth learning about to become an educated citizen."
Physicist Ken Burch wanted his audience to get a feel for what it's like to work in a lab, giving visitors a chance to measure and analyze samples of graphene.
"We want to show them two-dimensional atomic crystals, what they are and the opportunities they offer for new discoveries," said Burch.
Chemist Ross Kelly, whose online Scientist's Curiosity Cabinet shows off his collection of toys and gizmos rooted in scientific principles, said he never participated in a science fair as a kid. But he didn't really need one.
"I don't think we had them back then," said Kelly, whose career spans nearly 50 years. "I got into science because as a kid I used to make rockets and blow stuff up in the backyard."
By Ed Hayward | News & Public Affairs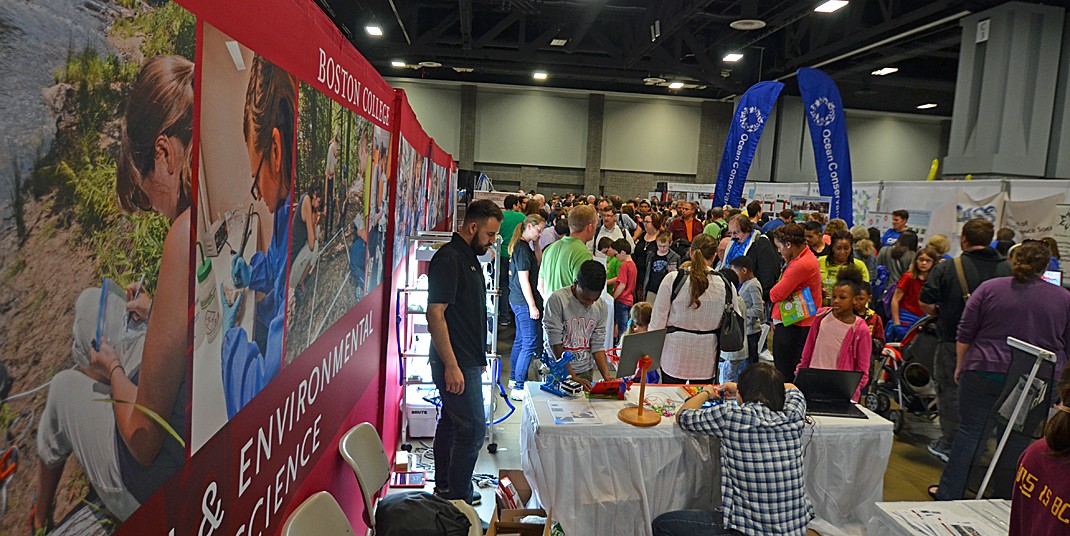 The nation's largest science festival draws approximately 1 million visitors to Washington, D.C.