(UPDATE: Professor Kraus finished 21st out of 105 entrants in his category, winning 13 out of 18 games. He is "reasonably pleased" with the outcome.]

Professor of Economics Marvin Kraus is truly a man of letters—especially the kind found on Scrabble boards.

Kraus, who has been playing the famous word game since he was in high school, for fun and in recent years competitively, this month returns to one of its signature events: the North American Scrabble Championship, held in Buffalo, NY, from August 4-8.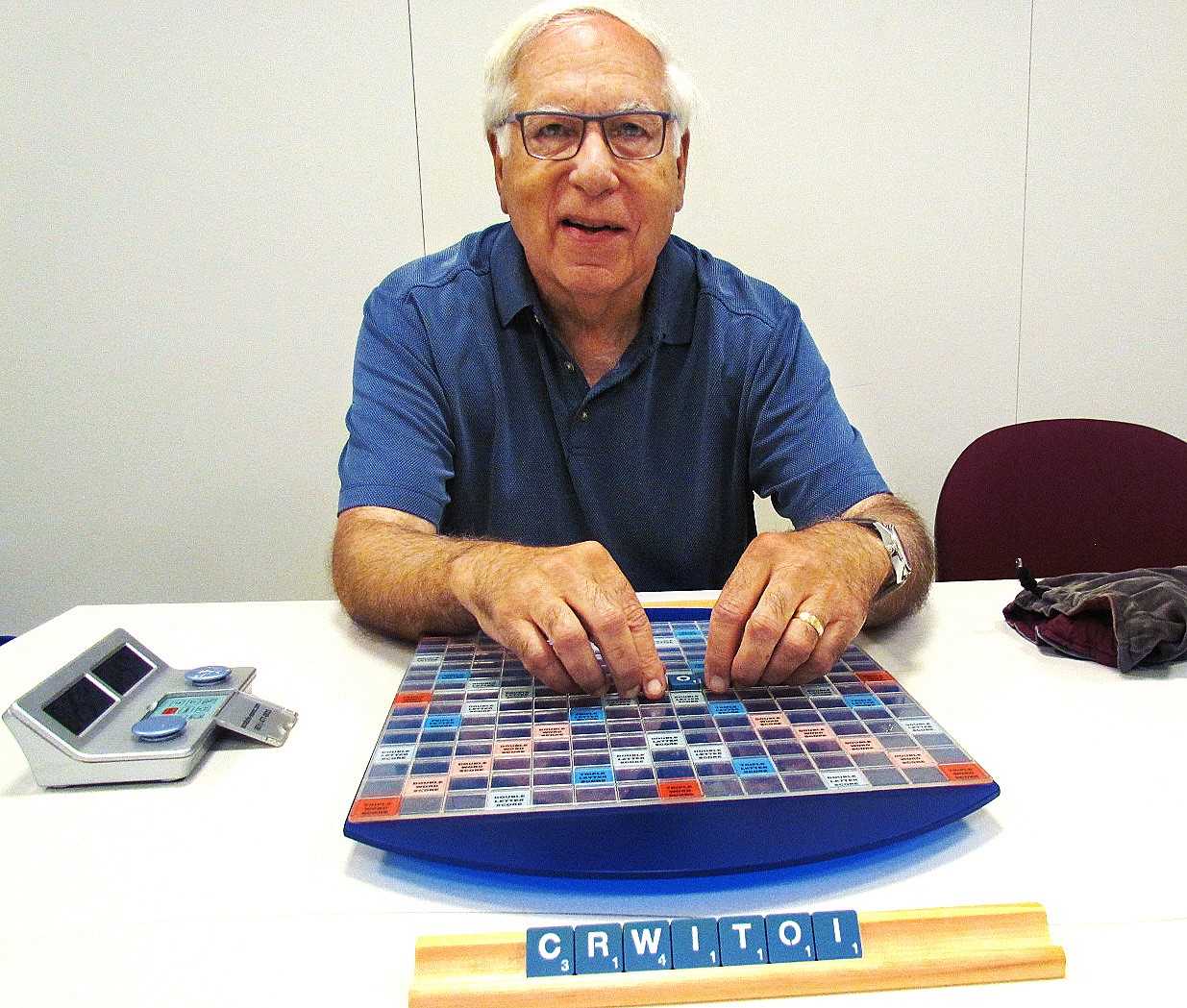 It will be the fourth time Kraus has been to the tournament, which is divided into four divisions, Elite, Expert, Intermediate, and Novice; Kraus will make his debut in the Intermediate category this go-round.

Although relatively new to competitive Scrabble, he's played in some 30 tournaments during the past decade.

Every player plays 31 rounds at the tournament, which works out to eight games and roughly eight hours a day for the first four days, explains Kraus, who is the 17th seed; three games make up the final morning of competition.

Yes, there's prize money for finishing first, but Kraus doesn't even know the amount.

"I just enjoy the thrill of the competition, and trying to give the best performance I can," he explains. "I also really like being around others who share my love of Scrabble. It's a small, tightly knit community—there are only about 2,000 competitive Scrabble players in North America—so over time you get to know quite a few people."

Introduced to the game by "a very intelligent friend" and future Indo-European linguist ("I only beat him once in eight games"), Kraus discovered through Scrabble an interest in language and fascination with unusual words. He also enjoys its mathematical and analytical aspects, and the strategies these impel: "You have to work out how playing a particular word will affect your opponent's moves, and your own subsequent moves."

There's even a visual appeal to Scrabble, Kraus adds. "As a game progresses, you become aware of the beauty of the spatial patterns that appear on the game board."

As someone who takes the game seriously enough to play it on a weekly basis at a Scrabble club in Lexington, Mass., Kraus studies the Scrabble Dictionary for a half-hour a day. But it's not a random scanning of pages: "It helps to have a study program: Some look for long words that may not actually appear. I look for 'high probability' words, with an emphasis on learning or reviewing seven- or eight-letter words, as well as 'fives'—there are about 9,000 of them."

Kraus will have more time for Scrabble after his retirement at the end of the next academic year, and plans to continue his efforts to teach it to his grandchildren. His four-year-old granddaughter, he notes, already has experienced the thrill of victory at Scrabble, of sorts: She sifts through the letter tiles until she finds the one that spell out her name, and then gives Kraus' game board—which is mounted on a swivel—a celebratory spin.

Read more about the North American Scrabble Championship here.
Sean Smith | University Communications