Boston College has been named to the College Honor Roll published by ScholarMatch, a San Francisco-based nonprofit founded by author Dave Eggers that helps to make higher education possible for low-income youth by providing free college counseling services.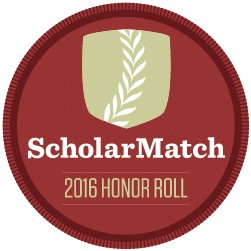 Each year ScholarMatch analyzes college data to determine which schools are offering excellent opportunities for low-income and first-generation students, from which it publishes a College Honor Roll of the 301 schools making a difference in this area.
ScholarMatch works with the White House and its college database to analyze 1,400 U.S. colleges and universities, including metrics that are specifically relevant for students from households earning less than $50k—such as loan default rates and average debt load at graduation for this income bracket—to determine the "institutions that are truly offering robust student support and achieving excellent outcomes with this population," according to ScholarMatch.
View the full College Honor Roll here; read more about ScholarMatch in Fast Company.
—University Communications