Alumnus and Boston Marathon bombing survivor Patrick Downes will return to campus on Feb. 23 to discuss the HBO documentary that recounts the challenges he and wife Jessica Kensky faced after the attack on Patriots Day 2013. His appearance is part of the Park Street Corporation Speaker Series in Health, Humanity, and Ethics, which this academic year focuses on the theme of "Histories & Futures."

The event will take place at 6 p.m. in Gasson Hall.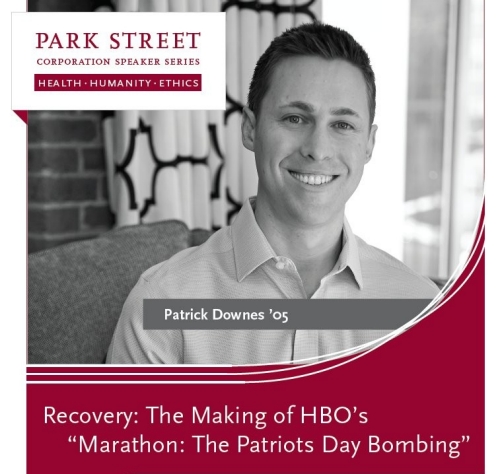 Downes is a 2005 graduate of the Lynch School of Education. He and Kensky were severely injured in the bombing, and both are now amputees. They have been patients at Walter Reed National Military Medical Center since 2014, where Kensky continues to receive surgical care. Both strive to use the attention that has come their way to highlight the important issues of trauma care, military and civilian medical collaboration, disability rights, veterans care, and community responses to terrorism.
In fall 2016, they announced, along with Downes' BC classmates, that they had raised more than $250k to endow the BC Strong Scholarship to support a student with a physical disability. They participated in the HBO documentary "Marathon" to help people understand the complexity and nuances of recovery after tragedy. [Read more about Downes and Kensky in Boston College Magazine.]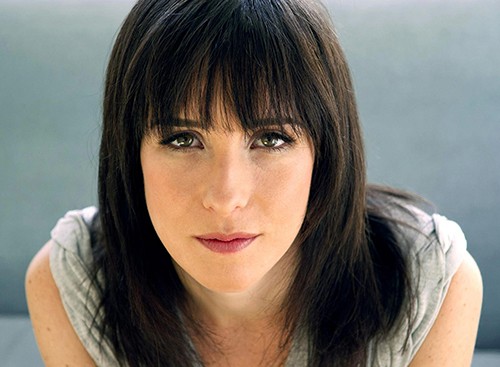 The Park Street Series continues on March 30 with award-winning author Meghan O'Rourke, who will present "What's Wrong With Me?: The Mysteries of Chronic Illness," at 7 p.m. in Gasson 100. O'Rourke wrote the memoir The Long Goodbye and poetry collections Once and Halflife. Formerly an editor of several high-profile publications, she has been widely published in prominent magazines and elsewhere. She teaches at Princeton University and in New York University's Creative Writing Program, and is at work on a book about chronic illness and autoimmune disease.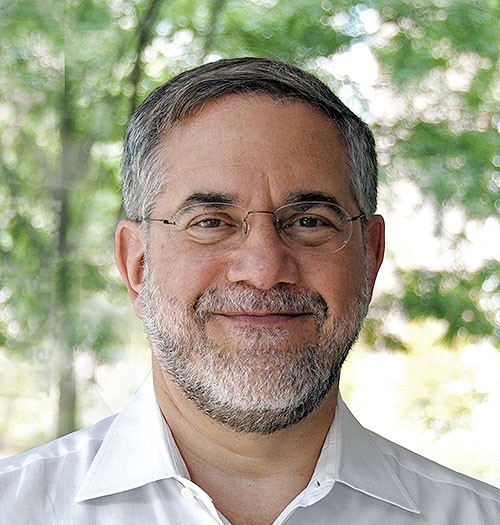 "Moral Agency and the Neuroscience of Addiction" is the subject of an April 19 lecture by Steve Hyman, MD, at 7 p.m. in the Murray Function Room of Yawkey Athletic Center. Dr. Hyman, the Harvard University Distinguished Service Professor of Stem Cell and Regenerative Biology, directs the Stanley Center for Psychiatric Research, and is a core faculty member at the Broad Institute of Harvard and MIT. He also has served as director of the US National Institute of Mental Health (NIMH), where he emphasized investment in neuroscience and emerging genetic technologies. 
"We have been having sensational audiences," co-director Canisius Professor James Keenan, S.J., said of the series, which he co-directs with Professor of English Amy Boesky.  "There is a real interest at BC for health care matters that are beyond medicine. The Park Street Series responds to that interest. It is why our medical humanities minor is so popular."
Boesky, who is director of the minor in Medical Humanities, Health, and Culture, said the series reflects the interests of late Park Street Corporation founder and director Robert F. Quinn, CSP, whose bequest established the forum. Fr. Quinn, she said, was "dedicated to conversations enhancing civic life and the common good among leaders in various sectors.
"We have been very fortunate to continue the spirit of those discussions. Some of this year's speakers have explored ethics and health through the lens of history; others consider challenges of the future, challenge students to consider who gets care, or address the question of what constitutes 'health."
Boesky said next year's series theme, "The Health of the Planet," will address the interconnections between climate change, disease transmission, and the public good.
Click here for more information on the speakers and series, sponsored by the Institute for the Liberal Arts.
–University Communications