This year's keynote speaker for BC Endeavor, the career exploration program for sophomores in the liberal arts, was Arivee Vargas Rozier-Byrd, who studied sociology and Latin American Studies in the Morrissey College of Arts and Sciences before attending Boston College Law School. Named a 'Massachusetts Super Lawyer, Rising Star' in 2015, she currently is an associate director at Vertex Pharmaceuticals. (Lee Pellegrini)
Although classes were not in session, many Boston College students were actively engaged in education during winter break: career education, that is, with the help of the BC Career Center.

More than 600 BC students, 225 alumni, and hundreds of employers participated in three Career Center-sponsored events over the course of the break: the Regional Career and Internship Fair, BC Endeavor, and a winter "job-shadow" program.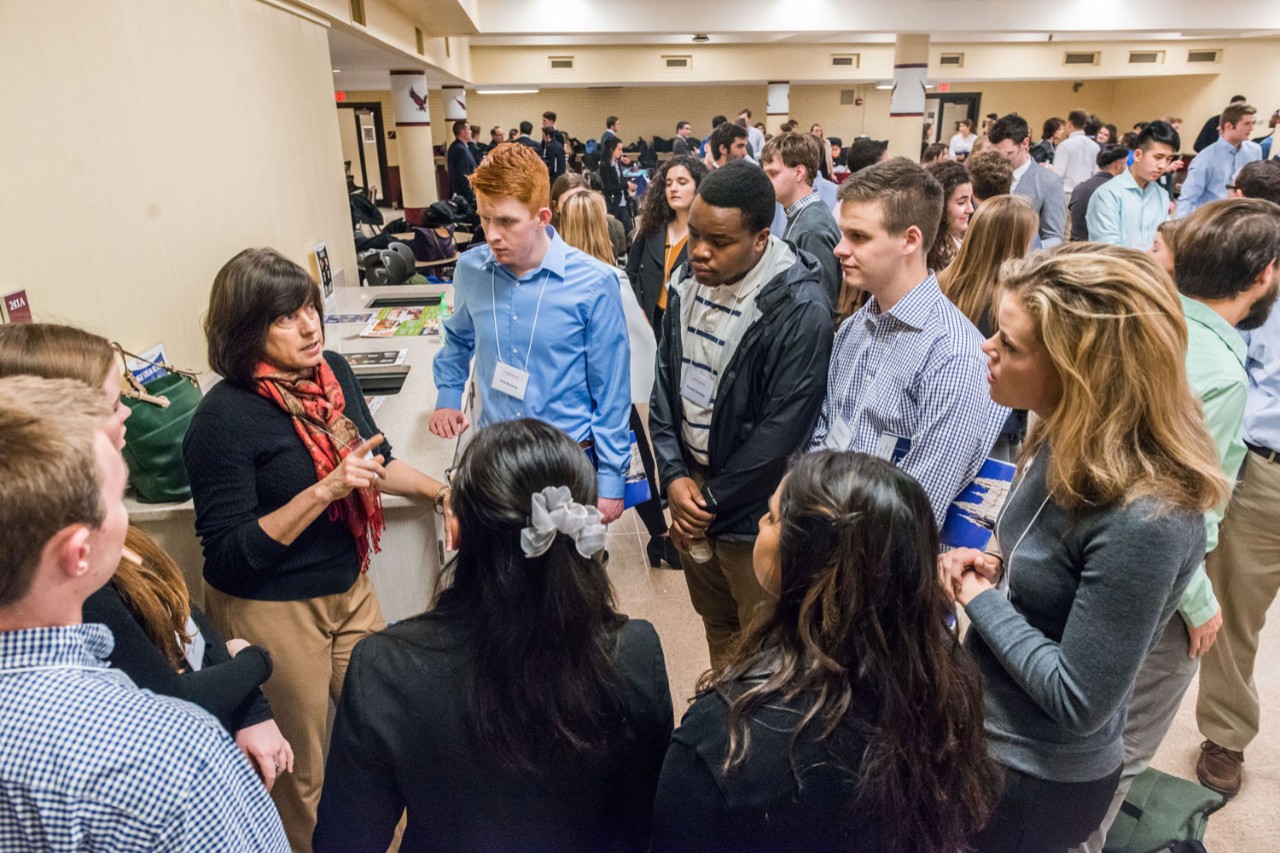 "Our goal is to empower students to lead self-directed, meaningful professional lives," said Associate Vice President for Student Affairs and Career Services Joseph Du Pont.  "The earlier we can work with them, within the overall context of the BC mission, the more beneficial it is to everyone."
There also was increased student participation for the second BC Endeavor—a free, three-day program designed for sophomores pursing degrees in the liberal arts. In response to feedback from Endeavor's pilot class last year, significant changes were made to this year's program, including the addition of Endeavor Fellows – student leaders who served as peer-coaches.
Director of Career Education and Strategy Rachel Greenberg said the Endeavor Fellows provided an additional layer of support and guidance to the sophomore participants.  
"Students and staff alike commented on how the involvement of so many in Endeavor helped spread the message that to prepare students for their careers beyond BC is truly a campus-wide effort," Greenberg said.

"Many things clicked in me, especially the realization that in the liberal arts, a certain major does not have to dictate your future career, as it is the skills you gain and the way you present them to an employer that matter the most," one student commented, adding that Endeavor was a "great program, very important for us. Keep it up!"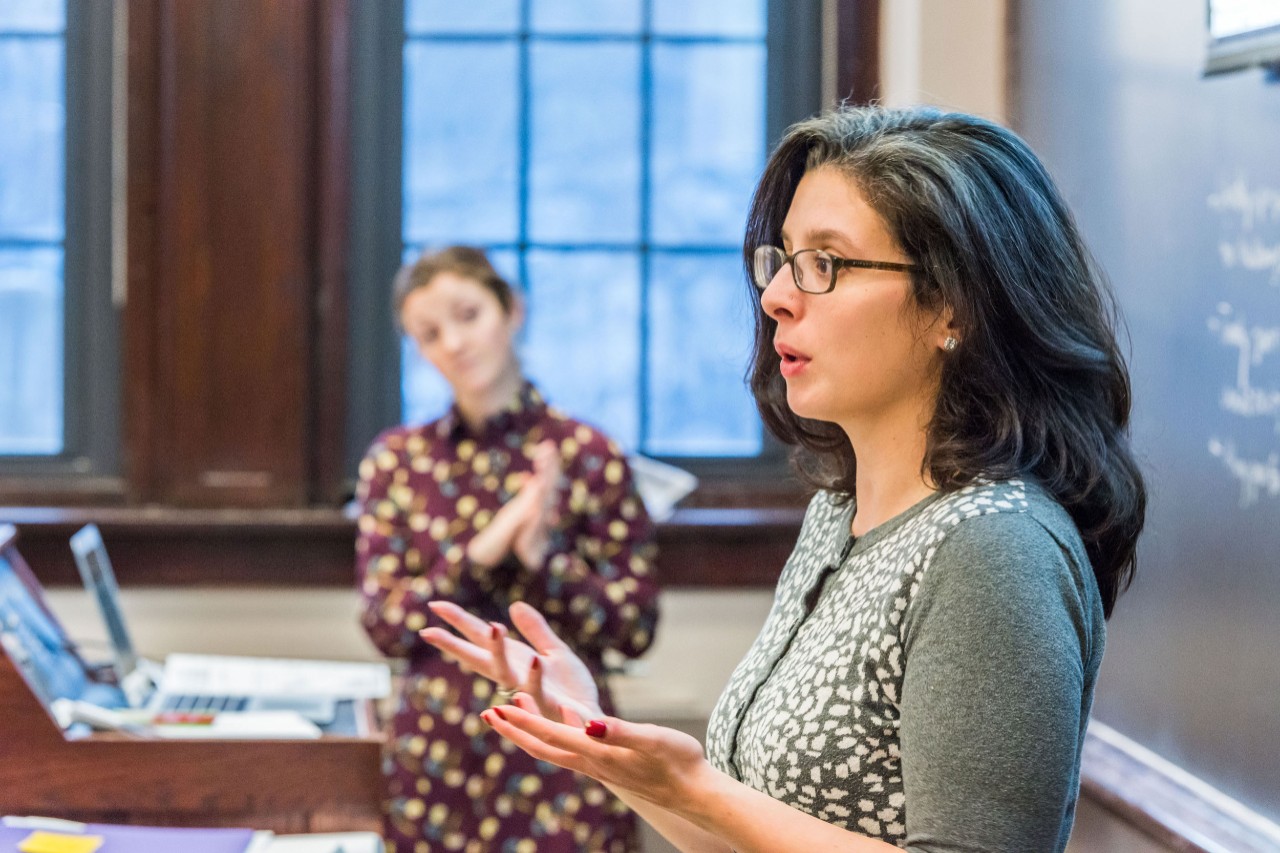 In addition to alumni career panels, Endeavor sessions covered topics ranging from diversity in the workplace and skill-building to networking for introverts—and others who don't like networking—and choosing or changing a major.
Du Pont says the Career Center is aiming to expand outreach and partnerships University-wide.  With the number of student visits to the center office up 22 percent from last year, the Career Center made the intentional decision to be much more "outward facing so students, faculty and the BC community view us as valuable partners," Du Pont said.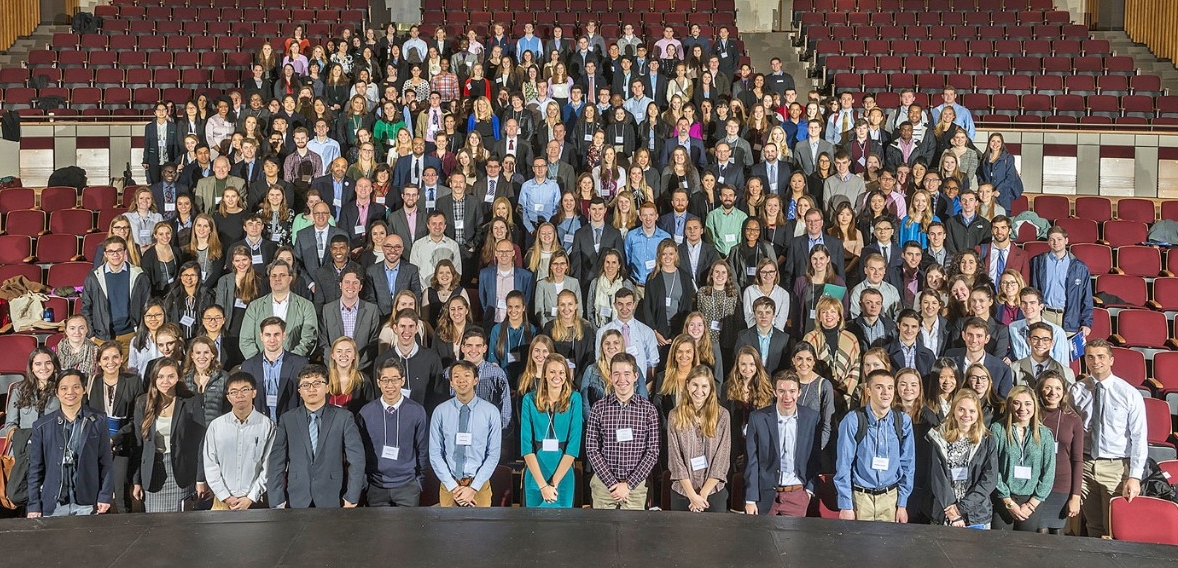 In addition, the center plans to introduce two new apps to help students connect with the office for appointments, career advice, and to review job postings, and has just launched the Eagle Intern Fellowship Program, which provides financial support to BC undergrads working with organizations unable to provide a salary.
"We see our primary role as bringing together members of the Boston College career community to support the personal and professional formation of our students," said Du Pont. "When we view our work through that lens, there are so many possibilities to explore."

For more information, visit the Boston College Career Center website.

—Siobhan Sullivan / University Communications