Boston College will celebrate the richness of its campus arts scene at the 18th annual Arts Festival, to be held this year from April 28-30.
The festival highlights the achievements of accomplished alumni arts professionals, students, faculty and other BC community members. A variety of programming for all ages, most free of charge, will be presented at the festival, which is open to the public as well as the BC community.
(Photos from Arts Fest 2016 by Boston Metro)

Festival participants include some 1,000 BC students, faculty and administrators. Last year more than 16,500 alumni and area residents came to campus to enjoy more than 80 events, featuring artists with diverse talents and a range of performing, visual, and literary arts programs. There are daily events, exhibits, demonstrations (some with participation from attendees), music and dance showcases, and literary events.

This year's festival theme, "Share Your Story," encourages festival artists and guests to reflect on and share the ways the arts have enriched their lives as a means of self-expression, and shaped their personal stories, according to the organizers' statement: "Art speaks across generations, transcending boundaries from geography to culture. Inspired by art's ability to celebrate individuality while fostering unity, we encourage everyone to explore their story, their own art history."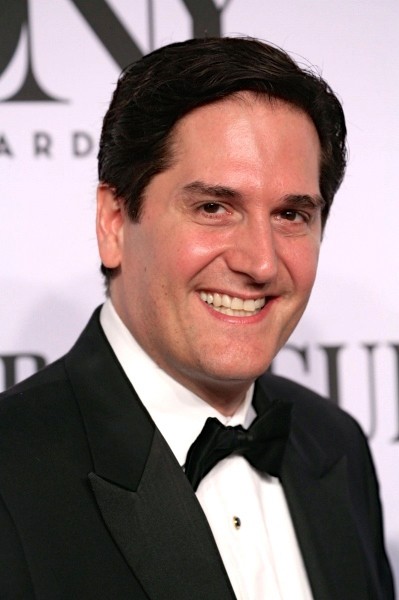 Special guest Nick Scandalios '87.
The special guest at this year's festival is 1987 graduate Nick Scandalios, executive vice president of the renowned Nederlander Organization, one of the largest privately owned operators of theaters and music venues based in the United States — including many of Broadway's best-known sites. Regarded as one of Broadway's most influential people, Scandalios will receive the BC Arts Council Alumni Award for Artistic Achievement in recognition of his distinguished career and commitment to promoting excellence in professional theater. 
In addition to the award presentation, which takes place on April 29, Scandalios will appear in a career-related interview program titled "Inside the BC Studio" on April 28, and in a panel discussion on April 29 with other accomplished BC theater professionals, New York City-based actor, singer and writer Patricia Noonan, Gabelli Presidential Scholars Program '07 and Sean Flahaven, Gabelli Presidential Scholars Program '95, senior vice president at Warner/Chappell Music and associate producer for the 2016 Grammy-winning soundtrack to the hit musical "Hamilton." To register for the award presentation see the Arts Festival website.
"Nick embodies everything that is great about a Boston College education," said Theatre Department Associate Professor and Chair Crystal Tiala, chair of Boston College's Arts Council, which organizes the festival. "As an undergraduate in the Carroll School of Management, he was also playing leading roles in the Theatre productions — combining his passions for art, creativity and leadership. 
"Now that he has achieved one of the most influential positions in Broadway, Nick continues to be a leader for humanitarian causes.  Nick is a true leader setting a shining example of what is possible for all our students." 
Also being recognized for artistic achievements and accomplishments this year are Canisius Professor T. Frank Kennedy, SJ, former Music Department chair and a scholar of the Jesuit music tradition who has produced five Jesuit operas; and seniors Ke Cao, Mallory Cotter, Chris Kabacinski, Andrew Malley, Nicholas Robinson, Michael Rolincik and Benjamin Flythe.
The festival will feature children and family activities on April 30 from noon-5 p.m. including arts and crafts, face painting, a dance workshop, story hour, an instrument petting zoo and a production of "Shrek! The Musical!" 
For complete information on festival events, visit the Arts Fest website or call (617)552-ARTS(2787). The schedule is subject to change; events with admission fees are indicated on the schedule. 
By Rosanne Pellegrini | News & Public Affairs