Boston College honored retiring administrators, faculty, and staff at the annual President's Recognition Dinner on May 30.
Employees who have retired during the 2017-18 academic year include: Marilyn Adams, Carlos Archilla, Lynn Barenberg, Sheppard Barnett, Carol Bisceglia, Sheila Blair, Richard Blake, S.J., Cindy Blazuk, Jonathan Bloom, Stephen Brown, Frank Cadle, Mary Cahill, John Casey, Leo Chahryn, Kwong Cheung, Kevin Croke, Joan Crowley-Horan, Paul D'Anello, Joseph Duffy, S.J., Stephen Erickson, Noreen Foley, Robert Frye, Mark Gately, Paul Gray, Esther Griswold, Andrew Hargreaves, Gina Harvey, Gail Howe, Jeffery Howe, John Joyce. and Patrick Keating.

Also, Mary Lessard, Theresa Lima, Frances Loftus, Joao Lopes, Jean Lovett, James Lubben, Michael Malec, Mary McCrosson, John McDargh, Thomas McGuinness, Kathleen McInnis-Dittrich, Larry McLaughlin, So Sim Moy, Ann Murphy, David Murphy, Jacob Mycofsky, Nu Nguyen, Rita Nicholson, Rose Noonan, Roberta Norton, Clare O'Connor, Edward O'Donnell, Philip O'Leary, Karen Peirce, Thomas Peters, Diana Pullin, Sergio Raffi, Blanca Rodriguez, Sister Callista Roy, Richard Sanger, Steven Sass, Peggy Saunders-Lieberman, Maria Schwab, Norma St. Martin, Eileen Sullivan, Richard Tresch, Rein Uritam, Walter Vaughn, David Walsh, Kathleen Williams, Kathleen Winarski, Catiana Wong, Jean Yoder and Ted Youn.
Several of the retirees offer parting thoughts below; photos by Lee Pellegrini.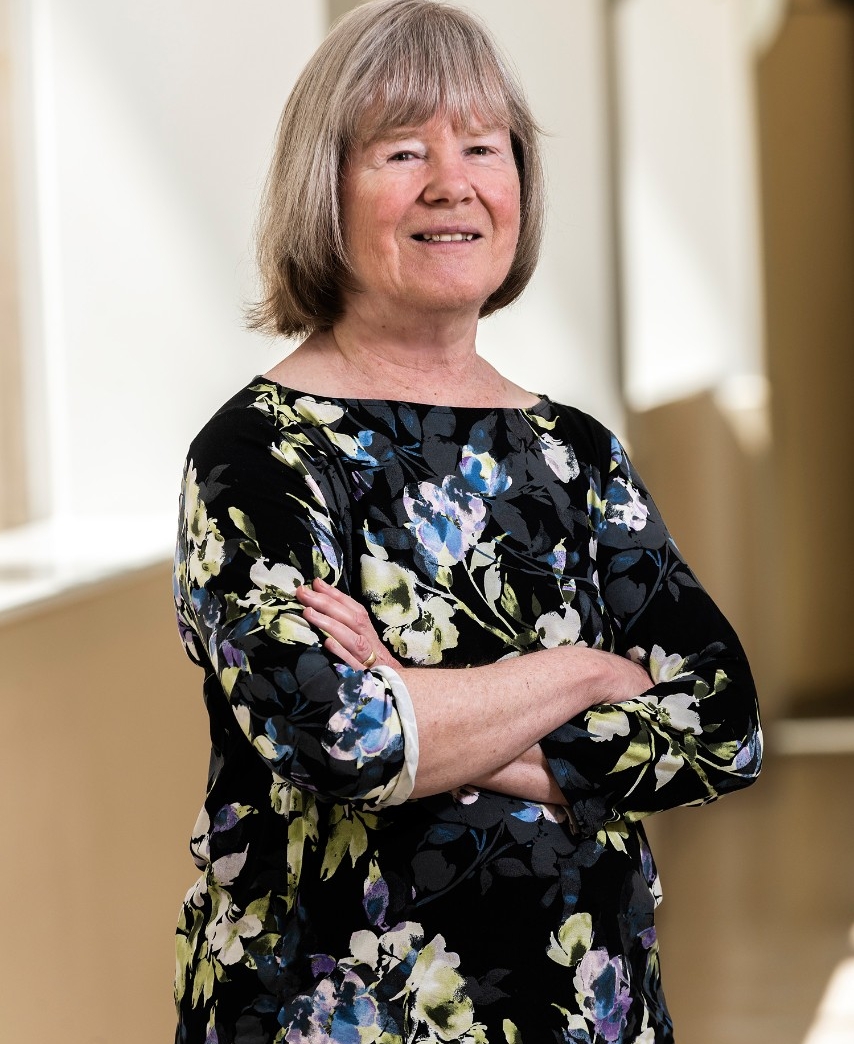 Clare O'Connor
Associate Professor of Biology
Years at BC: 23
O'Connor served as associate chair and undergraduate program director for the Biology Department, as well as on the University's Academic Technology Advisory Board and Undergraduate Core Curriculum Committee. She taught approximately 180 students each semester in Investigations in Molecular Cell Biology, a course she designed to increase students' understanding of core biological concepts, proficiency in experimental design, ability to search online databases, familiarity with the primary scientific literature and proficiency in scientific communication.
"Investigations in Molecular Cell Biology uses an unusual model for an introductory biology class," she said. "Instead of students splitting their time between lectures and labs, students meet twice a week for three hours in a laboratory setting where theory is integrated with practice. We wanted students to do real research and test questions that nobody had ever investigated before. Students in the course are now generating publishable research results.
"There's been a sea change in educational technology over the past 20 years," she added. "In the early days, if you wanted to use a computer in the classroom, you had to fetch the cart with the computer from a locked closet and connect a bunch of wires to an electrical panel on the wall. Now we bring our laptop to class and plug it into a console with a range of projection options. It has made a huge difference in the classroom experience. Biology has seen an explosion of knowledge, and technology allows us to quickly integrate new information into our classes."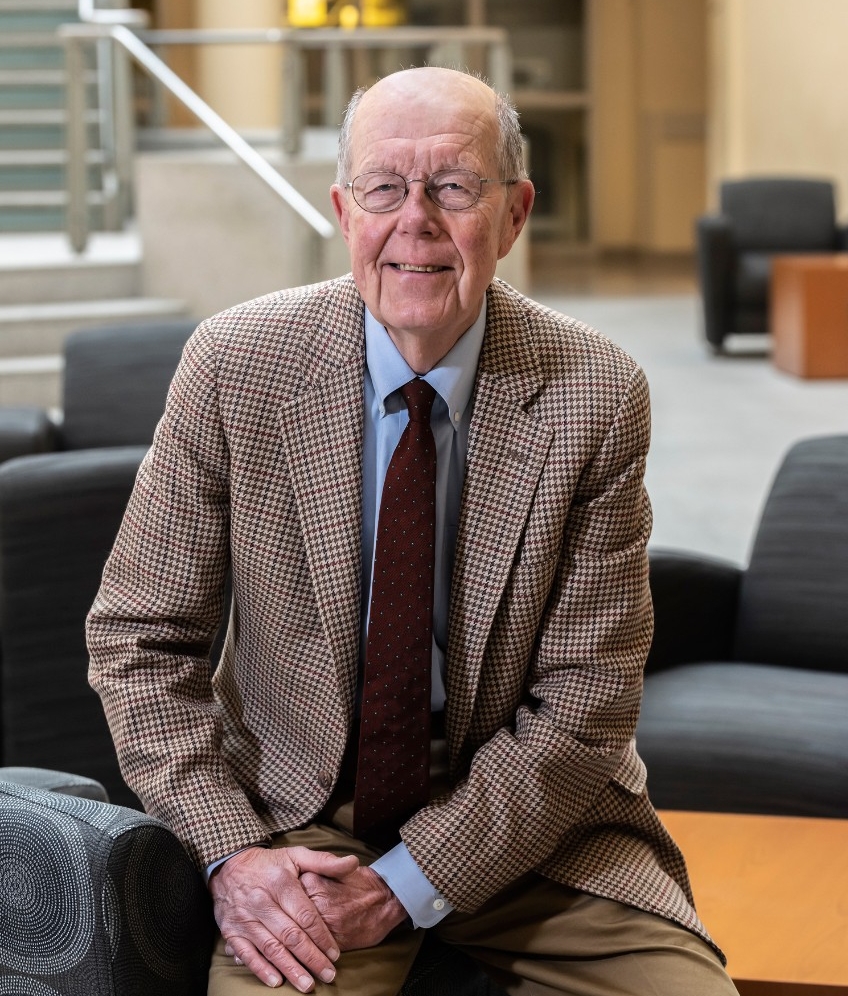 Rein Uritam
Associate Professor of Physics
Years at BC: 50

While serving as Physics Department chair from 1982-95, Uritam made the decision to focus departmental research on condensed matter physics, a field in which BC is now a widely recognized leader. He co-founded and served as president of the Association of Marshall Scholars and a member of the Ambassador's National Selection Committee, and was subsequently awarded membership in the Order of the British Empire by Queen Elizabeth. He  also served as BC's Marshall Scholarship advisor and coordinator for 15 years, during which time the University had six Marshall Scholars.

"Over a half-century, Boston College has changed from primarily a commuter college for local men to a national research university, although the coming changes were already on the way in 1968 when I arrived," he said. "Doctoral programs had been established in the sciences in the early 1960s and others were coming in the early 1970s. The University went through a stepwise process of academic growth and improvement. Even in my first year, 101 new faculty were hired. Soon the University was open for women and more and more drew from a nationwide pool of applicants.

"BC invested heavily in the sciences, with the building of Merkert for chemistry and the rebuilding and doubling in size of Higgins for physics and biology—to say nothing of the soon-to-come Schiller Institute for Integrated Science and Society. Clearly, all this change built upon the quality and quantity of faculty research, as seen in publications, external funding, and the awarding of scholarly fellowships, grants, and prizes."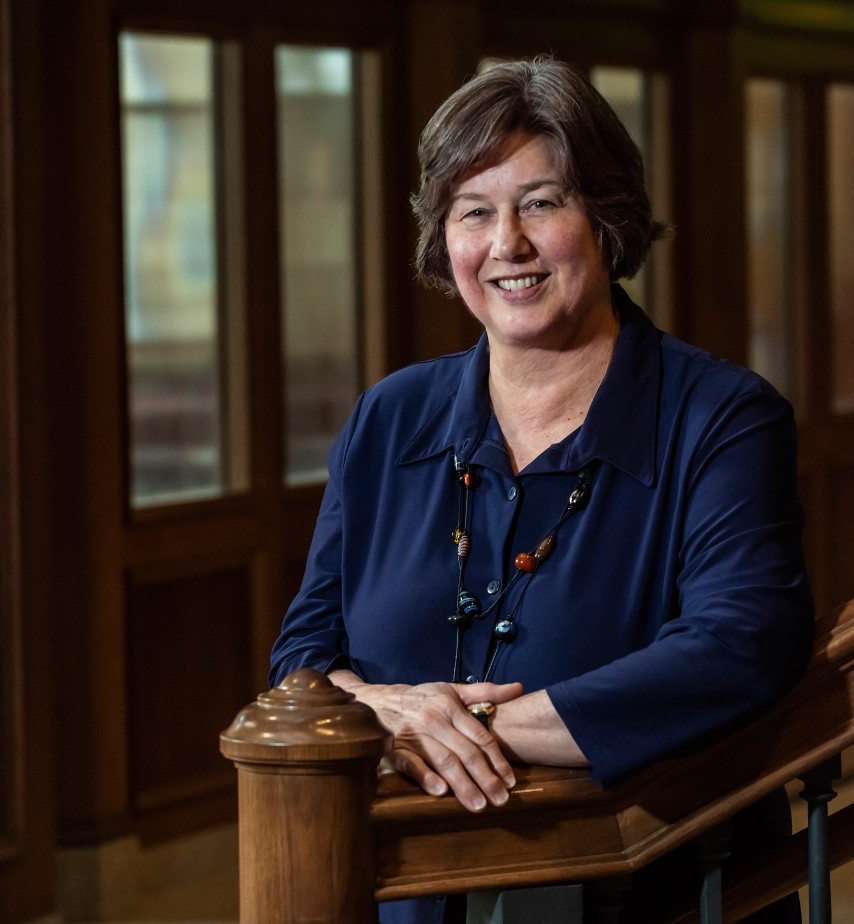 Jean Yoder
Associate Director for Student Organizations and Leadership, Office of Student Involvement
Years at BC: 39
Yoder served as international student advisor, and as assistant dean for student development and intercultural affairs, working with international students and overseeing intercultural activities. She helped develop and lead campus diversity programs, including "Prejudice Reduction" and "BC Pride."
"The number of international and AHANA students has grown tremendously at BC over the years," she said. "This remarkable rise has enriched the campus, and provided the University community with valuable learning experiences; it's been a win-win for us all."
—Ed Hayward, Sean Smith | University Communications