Boston College's ongoing efforts to help students learn to manage financial resources effectively are ranked 14th in a new survey of the nation's top 50 college financial literacy programs.

The list was compiled by LendEDU, an online independent marketplace for student loans and refinancing, based on availability of workshops and resources, access to one-on-one financial consultation, and incentivizing programs.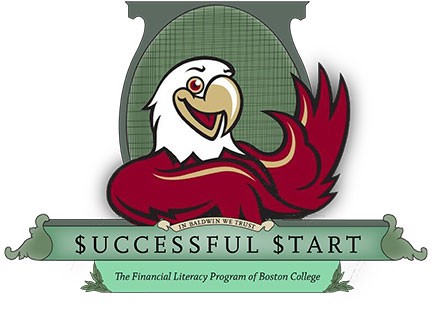 Financial literacy among college students continues to be an important issue, said LendEDU's Alex Coleman in making the announcement, and Boston College "has become a leader in the field."

The ranking noted in particular BC's Successful Start program, which was established a decade ago by the Office of Student Services. Under the direction of senior financial aid associate Marsia Hill Kreaime, the initiative offers students a variety of workshops and seminars to help ensure that BC students become financially literate for their lifetimes. University employees and guest speakers offer programs on a range of aspects related to personal financial management, including budgeting, credit and credit cards, loan management, and personal finance.

"I'm delighted to hear Successful Start has earned this well-deserved honor from LendEDU," said Student Services Executive Director Louise Lonabocker. "Marsia has been a champion for Successful Start and financial literacy, mobilizing colleagues on and off campus, since its inception. She has coordinated the development of robust programming, including a range of workshops, peer mentoring, social media outreach, information tables, and help desks.
"As the national concern over student debt continues to grow," added Lonabocker, "a focus on financial wellness helps students minimize and ideally avoid debt by saving, budgeting, and making responsible financial choices. This has been a labor of love for Marsia and her collaborators. Their passion, compassion, and persistence are inspiring."

Successful Start was launched in 2007 with one workshop on budgeting and financial management, according to Hill Kreaime. The program now host some 10 workshops annually—described by students as "engaging," "informative," and "helpful"—as well as a popular Peer Money Mentor initiative, online resources, and a winter clothing drive for those in need.

"We are so excited and invigorated by this ranking, and thankful that our program is reaching so many students," said Hill Kreaime.

Upcoming Successful Start workshops include a presentation on how to evaluate—and negotiate—a job offer by BC Student Affairs Associate Vice President for Career Services Joseph Du Pont and a primer on investing by Mark Porter of Northeast Financial Planning Associates.

Successful Start will mark its tenth anniversary with a Financial Literacy Day on April 25 from 10:30 a.m.–12:30 p.m. For details, visit the program website.

Other schools ranked in the top 15 on the LendEdu list include Yale, George Washington and Syracuse universities. Also on the list were Harvard (23), Georgetown (27), and Duke (49) universities.

—Rosanne Pellegrini | University Communications