The Board of Trustees has set undergraduate tuition for the 2016-2017 academic year at $50,480, as part of a 3.65 percent increase in tuition, fees, room and board, bringing the overall cost of attendance at Boston College to $65,114.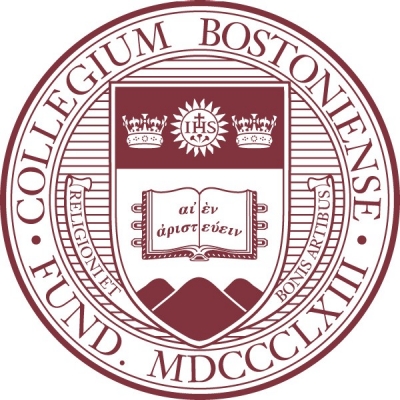 To maintain the University's commitment to providing access to students from diverse socio-economic backgrounds, the trustees voted to increase need-based undergraduate financial aid by 4.1 percent to $114 million.
Boston College remains one of only 19 private universities in the United States that is need-blind in admissions and meets the full demonstrated need of all undergraduate students. Overall, more than 66 percent of Boston College undergraduates receive financial aid, with the average need-based financial aid package projected to reach $40,000 this year.

"Every effort goes into developing a budget that provides the best possible educational experience for our students through investing in academic priorities that advance the University," said Executive Vice President Michael Lochhead.  "At the same time, the University remains committed to meeting the full demonstrated need of all accepted students through the $114 million we will offer for need-based undergraduate financial aid to ensure a BC education remains available to families with need."  

"Boston College continues to invest in strategic academic priorities while maintaining our commitment to need-blind admissions and meeting the full demonstrated need of all admitted students," said Provost and Dean of Faculties David Quigley.

"As we conclude our 'Light the World' campaign, our investments continue to yield significant results in enhancing the quality of our undergraduate academic programs."   

Nationally, the average tuition, room and board increase for four-year private universities for the 2015-2016 academic year was 3.6 percent, according to the College Board.

The Board of Trustees also set tuition for graduate programs for the coming academic year, including Boston College Law ($50,620) and the full-time MBA program in the Carroll School of Management ($47,340).
Boston College is ranked 35th in the "Best Value Schools" category among national universities by U.S. News & World Report.
It also placed 22nd in Kiplinger's Personal Finance magazine's ranking of the top 50 "Best Values" among American private universities. Overall, the University is ranked 30th among national universities by U.S. News & World Report.       

-Jack Dunn | News & Public Affairs