Provost and Dean of Faculties David Quigley has named Accounting Department chair Billy Soo as vice provost for faculties, effective June 1. He will succeed Pat DeLeeuw, who will retire in June after 37 years of service to Boston College.
Soo, an associate professor of accounting in the Carroll School of Management and director of the Summer Management Catalyst Program, will assist Quigley in faculty outreach, hiring and retention.

In announcing the appointment, Quigley praised Soo as an ideal choice to succeed DeLeeuw in overseeing faculty outreach and support within Academic Affairs.

"I've gotten to know Billy Soo through his energetic leadership of the Accounting Department and the Catalyst Program in the Carroll School and his committed service over many years to the University-wide Diversity Steering Committee," said Quigley. "He has done a particularly good job in hiring and mentoring an exceptional group of faculty at the departmental level.  I'm looking forward to working more closely with him in his new role as vice provost for faculties starting this summer."
Soo has taught financial accounting and financial statement analysis at the undergraduate and graduate levels since arriving at Boston College in 1990, and has served as Accounting chairman since 2006. Outside of the classroom, he has been actively involved in the University Strategic Planning Initiative, University Institutional Diversity Committee, Aquino Scholarship Committee, NEASC Review Committee and University Budget Committee, while also serving as an undergraduate and graduate faculty advisor.
"Boston College's reputation as an institution of higher learning has never been greater, in large part because of the tremendous faculty who have been attracted by the University's mission and its distinct culture," said Soo. "I am excited to work with them and Provost Quigley in making Boston College the prime destination for faculty who share the University's goals of providing intellectual leadership and fostering student learning and formation. Pat DeLeeuw has been instrumental in making Boston College a special place to work. I look forward to building on Pat's work to enhance our faculty's ability to succeed in their research and in the classroom."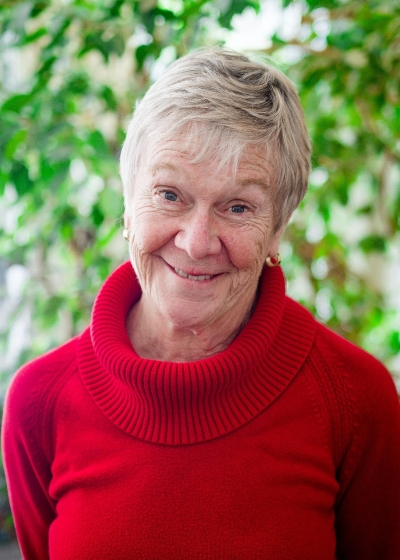 Pat DeLeeuw (Liam Weir)
Quigley praised DeLeeuw for her dedicated service to Academic Affairs and faculty needs during a 17-year commitment that included three academic vice presidents.
"It's difficult to imagine the Provost's Office without Pat DeLeeuw's wise presence and thoughtful leadership," said Quigley. "She has been indispensable to Academic Affairs since 1999 and will leave behind a remarkable legacy in all of our schools and in the strength of the faculty that she has played such a large part in hiring, retaining, and supporting."
DeLeeuw said she looked forward to winding down a most rewarding career that began in 1979 as an instructor in the Theology Department, and has included such critical roles as assistant dean of the Morrissey College of Arts and Sciences, associate dean of the Morrissey Graduate School of Arts and Sciences, University harassment counselor, associate dean of faculties and most recently vice provost for faculties.
"Boston College has been a home for me for 37 good years," said DeLeeuw. "BC takes its place in a distinguished Jesuit and Catholic tradition of higher education; it has a faculty outstanding in both their research and commitment to teaching, a highly skilled administrative staff, and talented students.  Most importantly for me, it is a community where people care for one another, and I'm honored to have played a small part in its development."

—Jack Dunn | News & Public Affairs