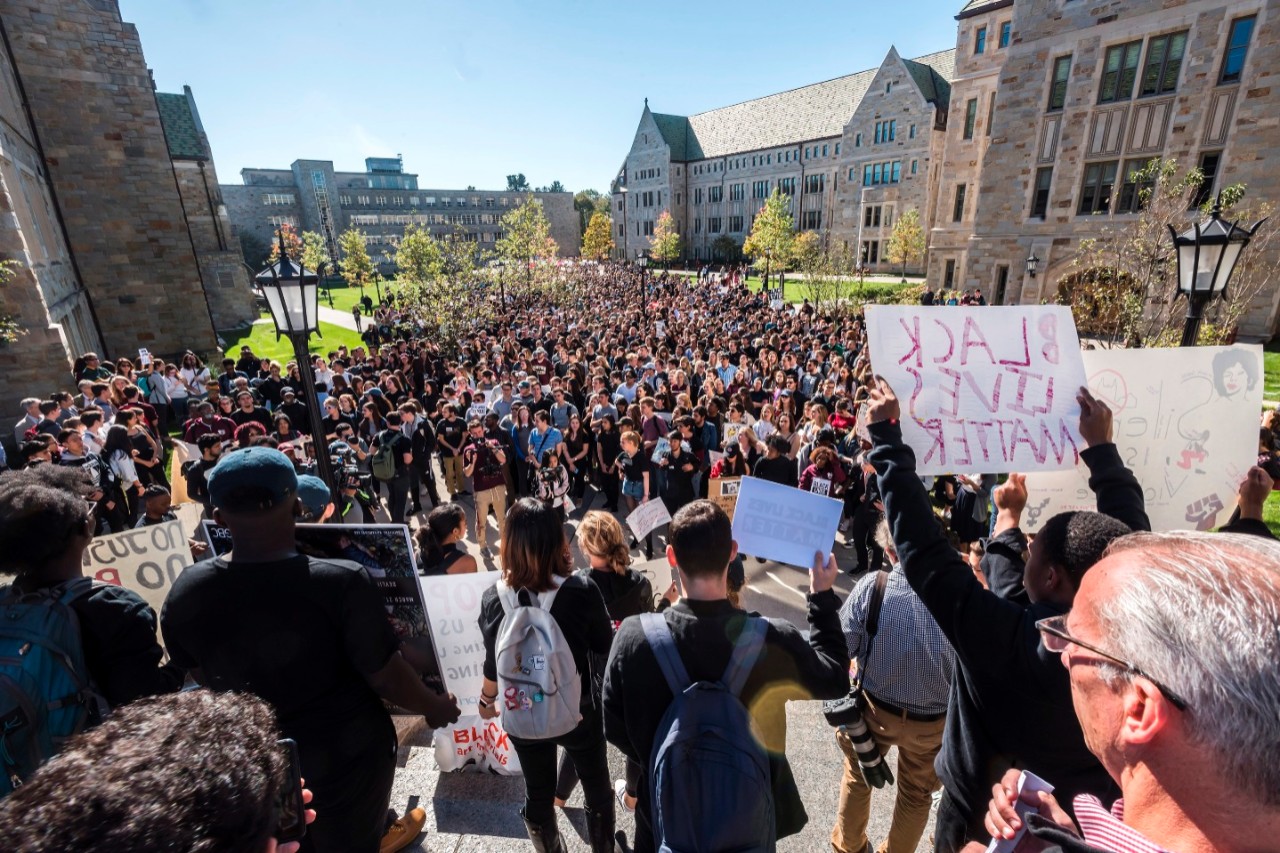 On Friday, October 20, thousands of Boston College students, faculty, and administrators marched across campus in solidarity against racism in any form.

The march, which begin at McElroy Commons at noon and proceeded to Corcoran Commons for a speaking program, was organized by student groups UGBC and FACES.

On October 19, University Provost and Dean of Faculties David Quigley underscored the University's condemnation of racism in a letter to faculty; and Vice President for Student Affairs Barbara Jones and Associate VP/Dean of Students Tom Mogan did the same in a letter to students.

—University Communications