Rory Browne has been named director of the Academic Advising Center and associate dean of the Morrissey College of Arts and Sciences after serving as interim director since last fall and before that as associate director for a decade.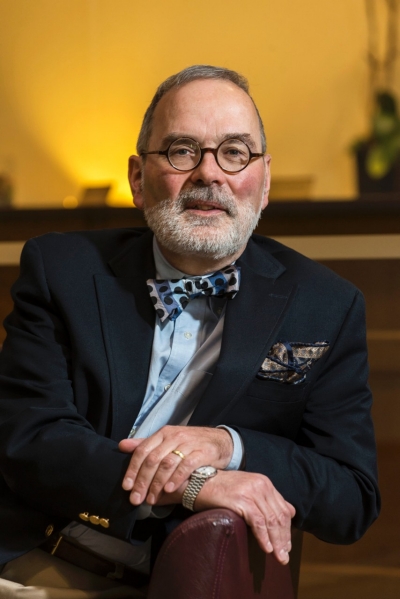 Rory Browne (Lee Pellegrini)
Browne will be dean of first-year students in the Morrissey College and oversee academic advising in the college, specifically pre-major advising and summer orientation advising. The advising center also serves as a resource for all academic advising in MCAS and works with the divisions of Student Affairs and University Mission and Ministry to provide holistic support for undergraduate students.
"I am honored to be given this opportunity," said Browne. "It is a challenge, but having been at Boston College for 10 years, I know that I can rely in all undertakings on the dedication of faculty and administrators to our students and the ideals of Jesuit education.  I am also fortunate in having as my immediate colleagues the committed and enthusiastic staff of the Academic Advising Center."
During his tenure with the center, Browne was responsible for recruiting, training and assigning faculty and staff pre-major advisors and summer registration freshmen faculty advisors. He also worked with advisors and other faculty throughout the academic year, and advised students in all four years and across all undergraduate schools.
Browne devised and implemented the center's advising and academic planning outreach programs, such as "Professors and Pastries," coordinating with Learning Resources for Student Athletes, the Connors Family Learning Center, the Career Center, and other University offices as well as BC's professional schools. He also taught for a year in the History Department.
"I've worked closely with Rory since he arrived at BC. He is a trusted colleague who is well respected by all of the faculty and administrators with whom he works, and most importantly he cares deeply about students and has played a critical role with many as they discern their long-term academic and personal goals," said Vice Provost for Undergraduate Academic Affairs Akua Sarr. "I look forward to continued work with Rory on initiatives to advance undergraduate advising at BC."
A graduate of Oxford University's Hertford College, where he also earned a master of arts and doctoral degrees, Browne came to the University in 2006 after 15 years at Harvard University in a variety of administrative and academic positions, notably as associate dean of freshmen from 2000-06 and associate secretary to the university from 1996-2000.
Prior to that, Browne spent eight years at Yale University, first as dean of Branford College and a lecturer in history, and then as the Association of Yale Alumni associate director for education and communications.
In addition to his background in British and French history, Browne is an expert on the social and cultural history of zoos, and has been an interviewee, consultant and commentator for features on zoos by WCVB's "Chronicle," the PBS radio show "The Connection" and BBC radio and television.
—Sean Smith | News & Public Affairs