John M. King, executive director of public safety and chief of police at Boston College, has announced that he will retire at the end of August, after eight years of service to the University community.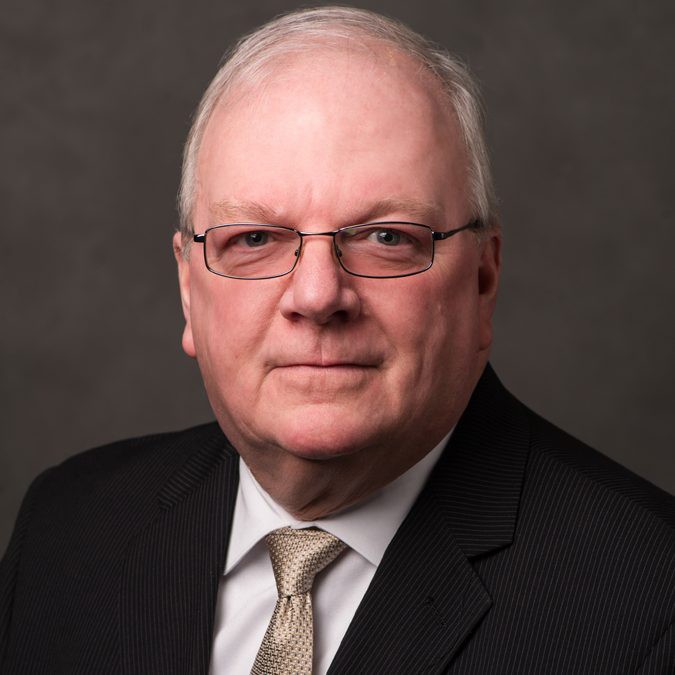 A respected campus law enforcement professional, King is credited with professionalizing the BC Police Department, improving campus security, and building strong relationships within the BC community and local police departments. His retirement marks the end of a distinguished 45-year career in collegiate policing that included leadership positions at Tufts, Bentley and Northeastern universities.
Financial Vice President and Treasurer John Burke thanked King for his dedicated service to Boston College.
"John brought a level of experience and professionalism to the position that enabled him to build a police department that is considered among the best in higher education," said Burke. "He oversaw a successful departmental accreditation in 2014 and reaccreditation in 2017, and led the implementation of a campus security upgrade that enhanced security in residence halls and academic and administrative buildings. He also built strong relations with students, faculty and staff that continue to serve the BC community well. We are grateful for his many contributions and wish him the very best in his retirement."
King said that his eight years at BC were immensely satisfying both personally and professionally, particularly given the people with whom he worked.
"It was an outstanding privilege to be part of the Boston College community, working with the great staff in BCPD and folks within the BC administration in an atmosphere of mutual friendship and collaboration," said King. "We were able to work together to problem-solve and keep the community safe. It has been a wonderful experience."
King said that he was proud of the successful accreditation and reaccreditation efforts he led, which helped the department to embrace best practices that guide conduct, processes and systems within BCPD, and cited the campus security upgrade and the merger of BCPD and the offices of Environmental Health and Safety and Emergency Management into one public safety organization as a key factor in keeping the campus safe and secure.  Yet, his proudest accomplishment, King said, was building trust within the Boston College community.
"During the past eight years, we always looked for ways to improve our outreach to the BC community and our relationships with students, faculty and staff. I am proud of the great strides we made in these areas, as well as our successes in professionalizing our operations through extensive training and quality staffing."
King's announcement brought praise from many quarters within the policing ranks, including David J. Bousquet, president of the International Association of Campus Law Enforcement (IACLEA), who praised King as "a legend" within campus policing.

"I want to congratulate Chief John King with his upcoming retirement from Boston College," said Bousquet.  "During his four decades of service he has been a mentor to many current chiefs and directors, including me.  I would not be the current President of IACLEA if it weren't for the guidance and support that I have received from this extraordinary leader. I wish John all the best in his well-deserved retirement, but am hopeful he will stay close by as a permanent advisor to the IACLEA association."
King says that he is looking forward to "starting and actually finishing" some home projects after August 31, and to his continued involvement in providing consultation with police departments and associations in need of his assistance.
"I am looking forward to the future, though I know I will miss coming to this beautiful campus every day," said King. "When you work with a great group of people as I have at BC, you establish relationships that are not just professional.  You care about them and their families. I will miss those relationships and being a part of this welcoming Jesuit community."
University Communications | April 24, 2018