After three years of data and performance analysis experience in the financial services, market research consulting, and petroleum industries, Stefano Parravano realized that he could have a greater impact with enhanced skills. 

Parravano, who graduated from Boston College in 2014 with degrees in economics and mathematics, is a strategist at Global Partners LP. "I'm fortunate to have the opportunity to present models and analysis to C-suite executives," he said. "But I realized that what I needed was to grow my skills in economic thinking and applying analysis more systematically to solve real-life problems."
Parravano, who is now pursuing a Master of Science in Applied Economics degree through the Woods College of Advancing Studies, finds the program's melding of deep analytical rigor with practical application in economic research and Big Data to be the ideal combination for him.

Since its launch in 2015, the MSAE—one of a portfolio of rigorous, industry-aligned graduate degree programs housed in BC's Woods College—has been providing students with a comprehensive understanding of Big Data through a hands-on curriculum, grounded in ethics and values, that helps students tackle real-world problems and prepares them to to make effective, highly impactful decisions in the workplace. Students ranging from college graduates seeking career-enhancing credentials to seasoned professionals who want to shore up skills gaps have the option of completing the full MSAE, a graduate certificate in Data Analytics, or both.

Now, in response to growing interest from working professionals, the Woods College has launched the two programs in fully online formats, enabling students to choose the option that works best for them.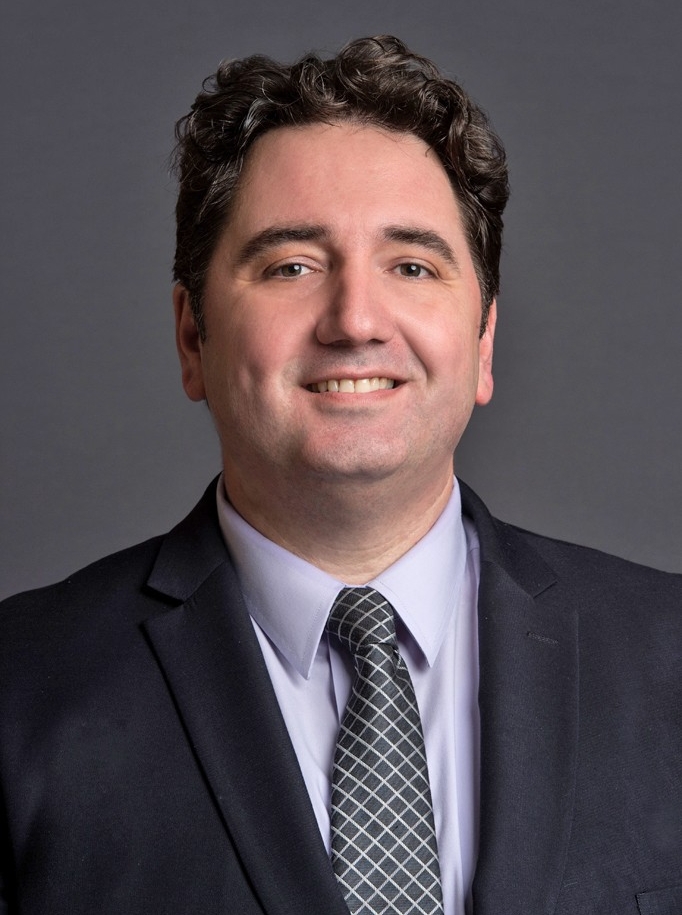 "Employers are clear that they need employees with significant depth in data and analytics and the ability to apply those skills in a variety of contexts and industries," said economist Aleksandar Tomic, who directs both programs. "We are answering that call with training in deep analytical tools and economic intuition, as well as providing context as to how the tools are used in a variety of situations, from financial compliance, private equity, and market research to healthcare and policy.

"As a result, our students have the opportunity to make exceptional leaders," he said.
"With the launch of the fully online option for the M.S. in Applied Economics degree program and the graduate certificate in data analytics, we can now offer maximum flexibility to better meet our learners where they are, while maintaining our standards for a rigorous and personalized learning experience," he said. "The fully on-ground format remains important for many of our students, but the ability to take some or all courses online allows us to reach new talent."

Since its inception, the program has attracted a diverse array of enrollees—from domestic and international students with newly-minted undergraduate degrees to retiring senior-level leaders in multinational companies, according to Tomic. It has drawn students from multiple countries, including China, India, Brazil, Germany, UAE, Taiwan, Turkey, and Canada, as well as the United States.

Of particular note, Tomic said, is the BC MSAE's popularity among women students. "Economics is generally a field where women are under-represented, but that is not the case in our program," he said. While he attributes the interest in part to a demographic shift playing out internationally, he believes another factor to be the program's focus on ethical-decision making, and its attention to student development beyond the acquisition of technical skills.

"The program also helped me improve how I present information—in terms of organizing it professionally and in terms of addressing an executive audience," said Claire Xu, a 2017 graduate of the program from China who is currently a financial representative at Northwestern Mutual in New York. "The faculty provided very specific and detailed feedback on all of my presentations."

An example of the MSAE's relevance to current industry demand comes from current student Elliot Tobin. "The program allows you to learn real-world skills applied to very different situations through an economic lens," he said. "I work at the Federal Reserve Bank of Richmond, where you need to be paired with an economist to be effective. The Fed doesn't pair you with the economist automatically—you have to find one. But in my case, two reached out to me. They were interested in me because of the skills I gained in the program."
"With the launch of the fully online-option for the M.S. in Applied Economics degree program and the graduate certificate in data analytics, we can now offer maximum flexibility to better meet our learners where they are, while maintaining our standards for a rigorous and personalized learning experience."

Tomic works closely with MSAE program faculty, many of whom are top practitioners in their fields, to ensure a cutting-edge curriculum, and collaborates with employers including global leaders in industry, non-profit, and governmental agencies. Critical input from these industry leaders ensures the program is aligned with employer needs regardless of industry or geography.

The program also has forged a partnership in which MSAE students may serve as teaching assistants in the Economics Department of BC's Morrissey College of Arts and Sciences. Additionaly, the MSAE offers an accelerated option for Boston College graduates with significant economics coursework.

"We are laser-focused on continually improving our ability to convey the practicable skills sought by industries, so our students can demonstrate mastery of those skills to potential employers," said Tomic, who notes that the global talent shortage has forced employers to relax requirements for specific work experience in favor of such demonstrable skills. "Our strong placement record so far is a testament to the success of our approach," he said, citing the program's placement at 100 percent for Ph.D. programs, and nearly that rate for jobs following graduation.

Interest in the online MSAE has been strong since the option was launched in August. "Healthy enrollments for fall shows that students do desire the flexibility that online format offers," he said. "The Data Analytics certificate also is off to a great start, and we are seeing quite a few of our MSAE students choosing to earn this credential along with their master's degree."

Applications are accepted on a rolling basis. For more information about either program, visit the program website.

Patricia Delaney | University Communications