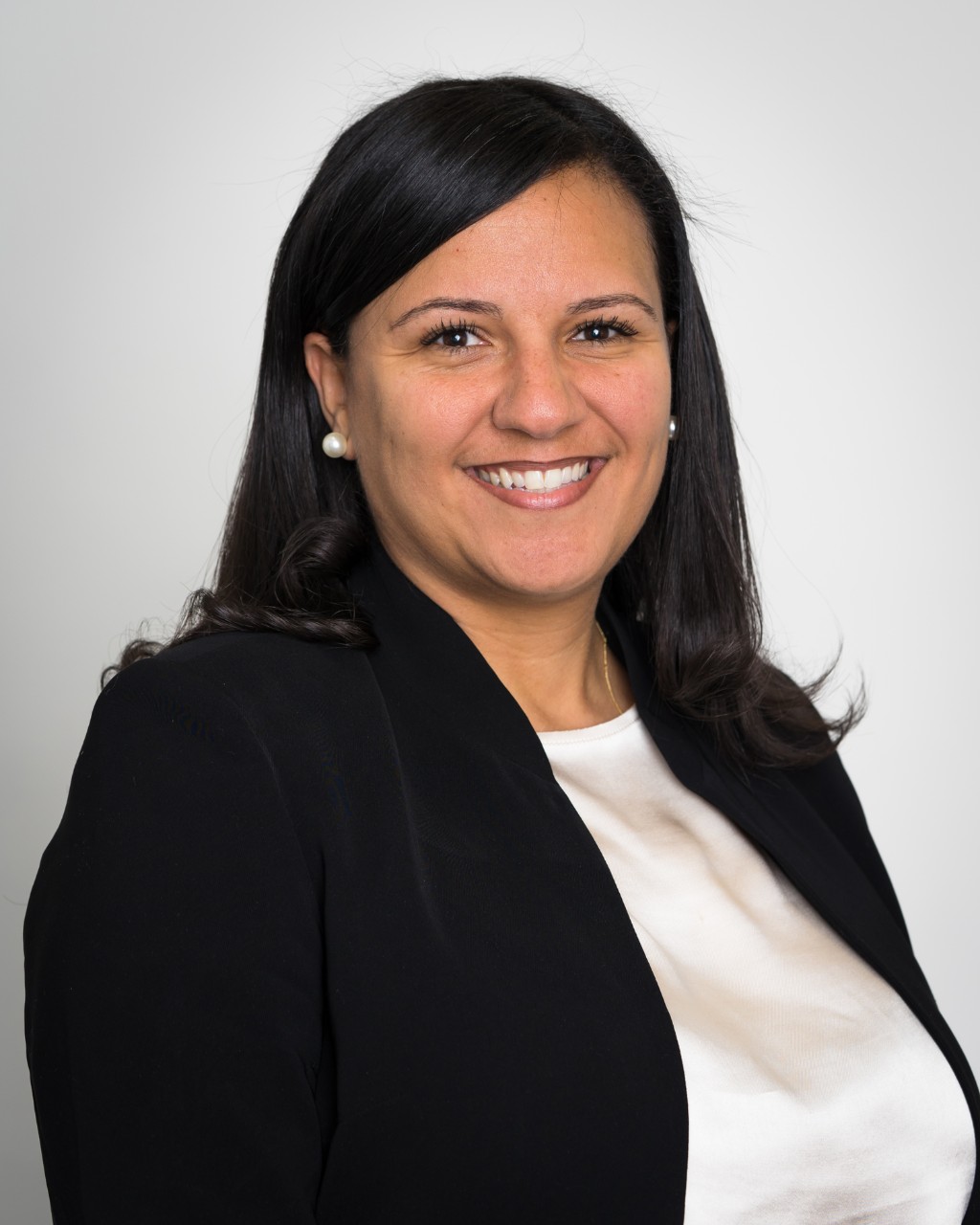 Leah DeCosta, who has filled several administrative and organizational roles in the University's Advancement and Athletics divisions, was appointed this summer as associate vice president for alumni relations at Boston College. 
She succeeds Joy Haywood Moore '81, H'10, who had held the position since 2013 until she became interim vice president for Student Affairs this month following the retirement of Barb Jones. 

"Leah is a natural leader who brings a high level of expertise to this important role," said Senior Vice President for University Advancement James Husson. "Throughout her career she has demonstrated a deep commitment to relationship building and to the vital role that the Alumni Association plays in the life of Boston College. I am confident that Leah and her team, in partnership with our alumni board and volunteer leaders, will bring our alumni relations work to new heights in the years ahead."
DeCosta spent the previous year as director of alumni relations at the New York University Stern School of Business, serving an alumni population of 110,000 members. She led the school's successful Reunion Weekend program and significantly improved school-wide cross-functional partnerships and faculty relations. Only eight months into her tenure, DeCosta was nominated for NYU's annual Give-a-Violet Award, which identifies a staff member or administrator who "has gone above and beyond the scope of their position and demonstrated specific values and competencies at an exceptional level in the performance of their everyday responsibilities."  

From 2004 to 2017—with the exception of a two-year gap, when she was director of programs for the Special Olympics of New York Capital & North Country Region—DeCosta worked in various capacities at Boston College, most recently as director of alumni affinity and chapter programs in University Advancement from 2016-17.

"Having started my professional journey at BC 16 years ago, I've been very fortunate to work with nearly every division throughout the University, which allowed me to learn the landscape of BC in deep, meaningful ways," said DeCosta, who also worked as an intern in BC Athletics in 2002. "Coming back to serve as AVP for alumni relations is not only an honor but has truly epitomized the best next step for me career-wise. It feels very much like I've returned home."

As AVP for alumni relations, DeCosta leads the Boston College Alumni Association in its outreach to its 182,000 members around the world, supporting its programs and services while increasing alumni engagement and annual participation. Recent alumni initiatives have included the "150 on the Road" volunteer service project in seven cities across the U.S., and Dublin, Ireland, in which nearly 2,000 volunteers packed more than 451,000 meals for drought-stricken West Africa. 

"Throughout my career, I've had the distinct pleasure of serving other alumni communities and learning how they engage with their respective alma maters," said DeCosta, a 2002 graduate of Temple University. "However, BC alumni are undoubtedly among the most committed, dedicated, and generous in the world. This community maintains a very special relationship with the University that is expressed in a number of ways, whether through their philanthropic support, service-related and faith-based activities, student mentorship, or their tremendous ambassadorship of BC's academic and formation missions, as demonstrated most recently in the 'Light the World' campaign. I'm proud to serve on behalf of such a remarkable body of alumni.

"Typically, our alumni engage with BC through their graduating class, shared interests via our affinity groups program, and regional activity. We want to ensure we're ever expanding and increasing opportunities towards new affinity programming and regional engagement to best reflect our evolving student body. It's incumbent on us to foster an everlasting sense of belonging in our alumni community, regardless of where our alumni and parents live around the globe."

DeCosta's other positions in University Advancement were senior associate director for alumni affinity programs and associate director for alumni classes. From 2012-13, she served as associate director for event operations in BC Athletics. In her earlier stint at BC, she was Athletics' assistant director for sports marketing from 2007-10 and event administrator in Athletics' Event Operations from 2004-07.

While at BC, DeCosta has been involved in the Benjamin E. Mays Mentoring Program and the Affiliates Leadership Development Program. She also has participated in the NCAA Leadership Institute for Ethnic Minority Females, CASE Summer Institute ACC Alumni Association Directors Conference, and the Association of Business School Alumni Professionals.
—Sean Smith | University Communications | August 2018