Patricia Lowe, interim executive director of the Office for Institutional Diversity (OID) since November 1, has been named executive director, effective immediately.
In this role, she will oversee the University's inclusion and diversity efforts, coordinate compliance efforts under state and federal law—including Title IX and ADA compliance—and lead an office that helps foster a supportive working and learning environment for all members of the Boston College community.
"By all accounts, Patricia has done an outstanding job serving as interim executive director for the Office for Institutional Diversity," said Vice President for Human Resources David Trainor. "She has a true passion and commitment to BC and the important work of advancing equity, diversity and inclusion efforts at our University. I could not be prouder to appoint her to this important role where I know she will distinguish herself on behalf of Boston College."
Patricia Lowe
Lowe said she was honored to accept the promotion and excited to advance the work of OID.
"In keeping with the mission of Boston College and the Society of Jesus, I welcome the opportunity to build new relationships with senior university leaders and departments across campus," said Lowe. "I will focus on the mission of OID as the University undertakes recruitment, retention, professional growth, accessibility, employee engagement, polices and compliance. Under David's direction, I will work with members of the OID team and allies across the University to advance the Jesuit philosophy and spirit for inclusive excellence."
The Office for Institutional Diversity was established in 2004 as the successor to the Office of Affirmative Action. It develops policy statements and progress and performance reports, identifies deficiencies and offers problem-solving assistance on matters of diversity and inclusion. In conjunction with BC's Office of Employee Development, it also conducts seminars, programs and activities that advance the University's diversity priorities.
(Read about Boston College's Diversity and Inclusion Summit upcoming on June 1.)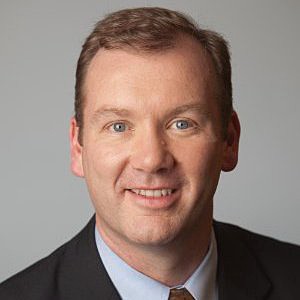 In addition, Trainor has announced the appointment of William J. Murphy, senior director of the Office of Labor Relations at Northeastern University, as associate vice president of Human Resources, effective April 25. He succeeds former AVP Robert J. Lewis, who retired in December.
In his role, Murphy will coordinate BC's labor relations, employment compliance, and wellness activities as well as representing Human Resources on various committees and task forces throughout the University.
Prior to his work at Northeastern, Murphy served as director of the Office of Labor and Employee Relations at Harvard University, where he oversaw human resources and labor and vendor management policy. A 1991 graduate of Boston College with a degree in communications, Murphy earned his JD from Suffolk University Law School in 1994.
In announcing the appointment, Trainor praised Murphy as a leader in the area of labor relations, HR policy and benefits, who brings an excellent reputation and years of experience to Boston College.
"I am thrilled to welcome Bill Murphy back to Boston College," said Trainor. "We are fortunate to have the benefit of his extensive HR and higher education experience, and I look forward to the many contributions he will make to BC in the coming years."
Murphy said he was delighted to join the Human Resources division at Boston College and to return to work at his alma mater. "I am excited about and grateful for this opportunity to give back to Boston College," said Murphy. "BC has had such a positive impact on my life—in all areas—personal, professional and spiritual. I am proud to be a BC graduate and continue to be inspired by its social justice mission.  I very much look forward to joining the HR team and partnering with the BC community in support of the University's academic mission."

—Jack Dunn | News & Public Affairs