Boston College has named alumnus Grant M. Gosselin, the vice president of enrollment and dean of admission and student aid at Wheaton College in Norton, Mass., as director of undergraduate admission, effective July 23.

Gosselin succeeds John L. Mahoney, who was named dean of undergraduate admission and financial aid in March.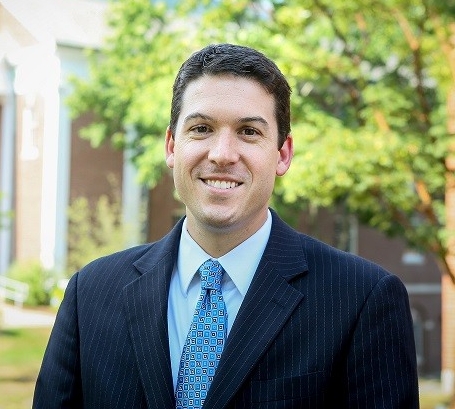 A nationally respected expert and proven leader in the field of undergraduate admission, Gosselin brings 21 years of experience to the position, including successful roles at Wheaton and Babson College, as well as at Boston College, where he had previously served as senior assistant director of undergraduate admission and associate director of marketing and international admission.

While at Wheaton College, he served as chief enrollment officer, overseeing and coordinating the efforts of the Admission, Financial Aid, Student Employment, and Student Accounts staffs.  During his tenure at Wheaton, he set historic highs in applications and enrolled students, as well as in international student recruitment. He also is credited with creating Wheaton's first Faculty Admission Advisory Group to enhance yield among accepted students, and the Global Leadership Development Group to expand outreach to prospective international students. In addition, he implemented a new admission marketing strategy for Wheaton that included affordability and yield campaigns and a high school counselor communications plan, as well as led the school's successful effort to implement Slate as the enrollment CRM system for admission.

At Babson College, he served as the school's first vice president of enrollment, overseeing admission recruitment and enrollment efforts for all programs within its undergraduate and graduate schools. 

"My Boston College education transformed my life, and I could not be more thrilled to help shape future generations of BC students and alumni in this new role."

Boston College Provost and Dean of Faculties David Quigley praised Gosselin as an experienced admission practitioner with an impressive record of success at highly selective institutions.

"Grant Gosselin has done great things in undergraduate admission here at his alma mater and over the past decade at Babson and Wheaton," said Quigley. "He'll return this summer to lead a strong and experienced team, and I look forward to working closely with him as we position Boston College to attract each year a diverse class of talented young men and women."

John Mahoney, who directed undergraduate admission at Boston College for nearly 30 years, offered a similar assessment.

"Grant's record of innovative leadership in the field of college admission during the past two decades speaks for itself," said Mahoney. "He is recognized as one of the top admissions professionals in the country, and his Boston College roots imbued him with a commitment to the values of Jesuit education. I know he is excited to lead his alma mater in these challenging times for higher education."

Gosselin said he felt both "humbled and inspired" to return to his alma mater to lead the admission office at Boston College, where he was mentored early in his career by Mahoney.

"My Boston College education transformed my life, and I could not be more thrilled to help shape future generations of BC students and alumni in this new role," said Gosselin.

"For nearly three decades, John Mahoney has established the admission office at Boston College as one of the most respected in the nation. I look forward to building upon John's legacy, and to working closely with him as we continue to attract a diverse community of scholars committed to excellence, truth, and justice."

A graduate of Boston College who received his undergraduate degree in finance from the Carroll School of Management in 1997 (as well as a master's degree in higher education administration from the Lynch School of Education in 2002), Gosselin began his career in admission a month after graduating from BC with an entry-level position at Babson College. During the following two decades, he has evolved into an industry leader who has been a member of multiple professional organizations, including NAFSA and AACRAO, and has served as an assembly delegate to the National Association for College Admissions Counseling.

Gosselin and his wife, Martha, who also received two degrees from Boston College, are the parents of three daughters: Caroline, Emma, and Molly. The family lives in Hopedale, Mass., and are active in youth softball, basketball, and competitive dance.   

"In a world facing extraordinary challenges, Boston College is uniquely positioned to develop students into compassionate leaders who use their minds and their hearts to positively impact the lives of those around them," said Gosselin. "I am grateful for this opportunity and I look forward to serving the University as its new director of undergraduate admission."


Jack Dunn, University Communications  |  June 18, 2018