Boston College has named Erick Berrelleza, S.J., assistant professor of sociology at Santa Clara University, as the founding dean of Messina College.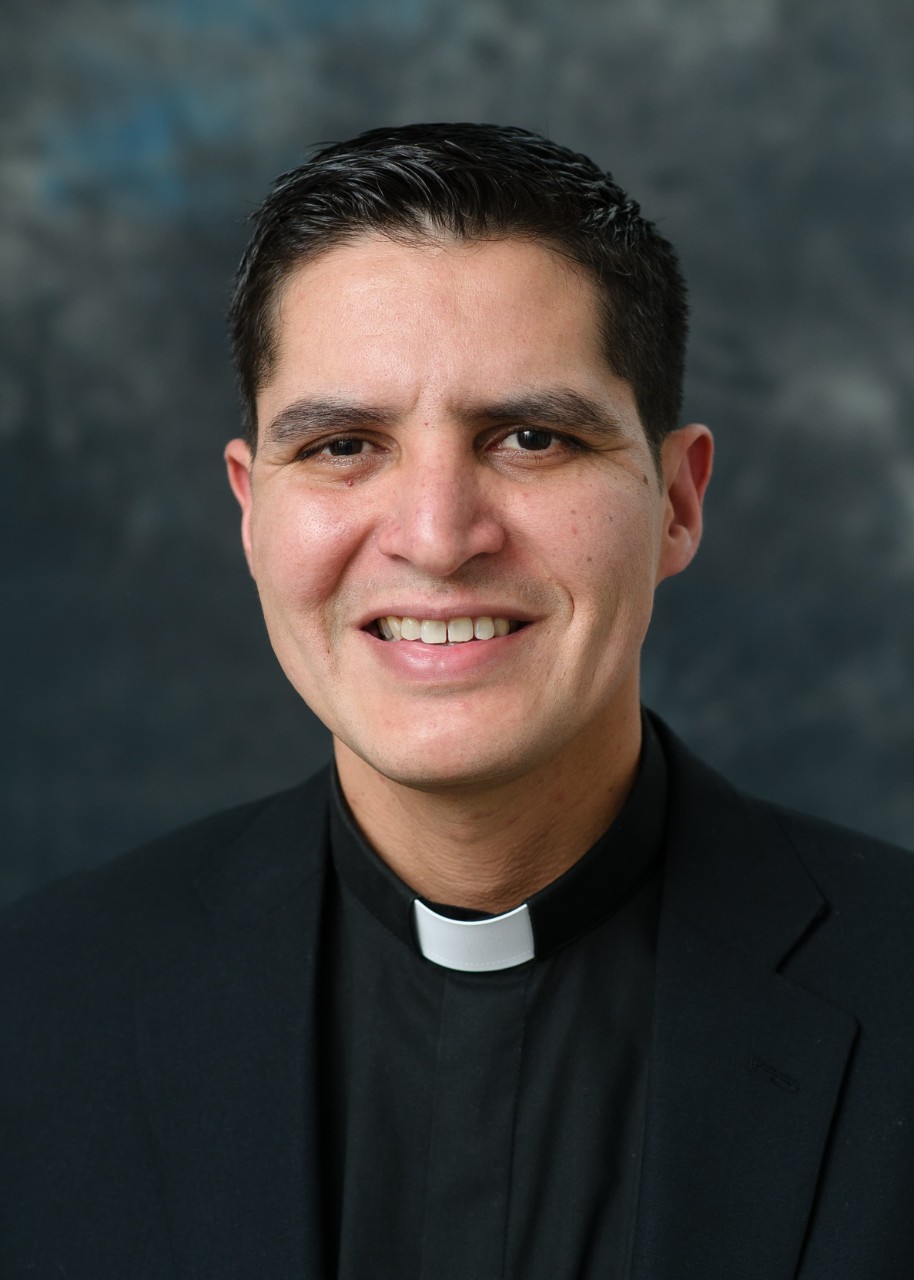 The son of immigrants and a first-generation college student whose scholarship has focused on urban sociology and immigration, Fr. Berrelleza will begin as dean in September.
Messina College, part of the University's $100 million Pine Manor Institute for Student Success initiative to enhance educational opportunity for underrepresented, first-generation students, will offer an associate's degree program beginning in the 2024-2025 academic year. The residential college will enroll 200 students and be located on the former Pine Manor College campus, now known as the Brookline Campus of Boston College.
In announcing the appointment, Provost and Dean of Faculties David Quigley said Fr. Berrelleza is the ideal person to lead Messina College given his background, experience, and passion for Jesuit educational ideals.
"Erick speaks eloquently about the transformative and life-giving impact of educational access for underserved communities," said Quigley.  "He brings vision, commitment, and a contagious belief in the potential of the students we will be educating at Messina College. I look forward to working with him when he returns to Boston College this fall."
Fr. Berrelleza said he was honored to serve the school and provide opportunities for individuals who have not had access to the transformative power of a Jesuit education.
"As a first-generation college student, I did not have a lot of people I could talk to about applying to college and how to navigate the college experience," said Fr. Berrelleza.  "Serving as dean of Messina College will enable me to help provide access to underprivileged and underrepresented students who too often face an uphill battle without the vital support we will offer."
"

I look forward to designing an academic program that will include rigor, the values of human formation, learning supports, and excellent, caring faculty, which will enable the school to thrive in the service of its students. My goal is to create a place that students will feel comfortable in, a place where they know we have their best interests at heart. I am excited and hopeful to begin this important work.

"

Fr. Berrelleza draws parallels between BC's opening of Messina College and the Jesuits' founding of its namesake school in Sicily in 1548 and Boston College, which was established in 1863 to serve Boston's immigrant community.
"The Jesuits founded Messina College 474 years ago to respond to the needs of the local population where access to education was limited. Boston College did the same when it opened 159 years ago.  Messina College is a further response to addressing the gaps in educational access that exist today. Giving students—particularly those on the margins—an opportunity to be part of a transformative educational experience is something I feel called to do."  
A Los Angeles native and a member of the USA West Province of Jesuits, Fr. Berrelleza received a B.A. in philosophy from Loyola Marymount University, an M. Div. degree in theology and ministry from Boston College in 2015, and a Ph.D. in sociology from Boston University in 2021.  He served as a visiting scholar in BC's Boisi Center for Religion and American Public Life from 2019-2021. He has also served as a member of the board of trustees at Boston College, Santa Clara University, Brophy College Preparatory School in Phoenix, and Bellarmine College Preparatory in San Jose.
As an assistant professor at Santa Clara University, he helped students to develop portable research skills through experiential learning in local neighborhoods and with public community organizations, while earning a reputation as a respected scholar whose research and teaching interests focus on space and place, urban communities, Latinos, and the sociology of religion.            
The Pine Manor Institute for Student Success was established in 2020 when Boston College and Pine Manor College signed an integration agreement that included a $50 million commitment from Boston College that has grown to $100 million through investment returns and an anonymous pledge of $25 million.
In addition to Messina College, the Pine Manor Institute includes a residential summer enrichment program for middle and high school students called the Academy, which offers summer courses in English, mathematics, and science for individuals nominated by principals, teachers, counselors, and community leaders. During the school year, the Academy offers academic support from trained BC success coaches and provides mentoring from BC undergraduate and graduate students to help the Academy students navigate the journey from middle school to college.
The Institute also serves as an umbrella organization for Boston College's existing academic support initiatives, including Options Through Education, Learning to Learn, and the Montserrat Coalition, as well as BC's extensive student volunteer efforts.
The final component of the Pine Manor Institute will be an ongoing outreach initiative that will provide support for graduates of the Academy and Messina College throughout the completion of their academic studies and into their professional careers.
Together, these offerings expand upon Boston College's proven success in educating under-resourced, first-generation students.
"As founding dean of Messina College I look forward to designing an academic program that will include rigor, the values of human formation, learning supports, and excellent, caring faculty, which will enable the school to thrive in the service of its students," said Fr. Berrelleza. "My goal is to create a place that students will feel comfortable in, a place where they know we have their best interests at heart.  I am excited and hopeful to begin this important work." 


Jack Dunn | University Communications | August 2022