Interim Vice President for Student Affairs Joy Moore has announced the appointment of Michael Davidson, S.J., as director of the Thea Bowman AHANA and Intercultural Center (BAIC), effective August 27.  He succeeds Ines Maturana Sendoya, who accepted a position at Wellesley College earlier this year.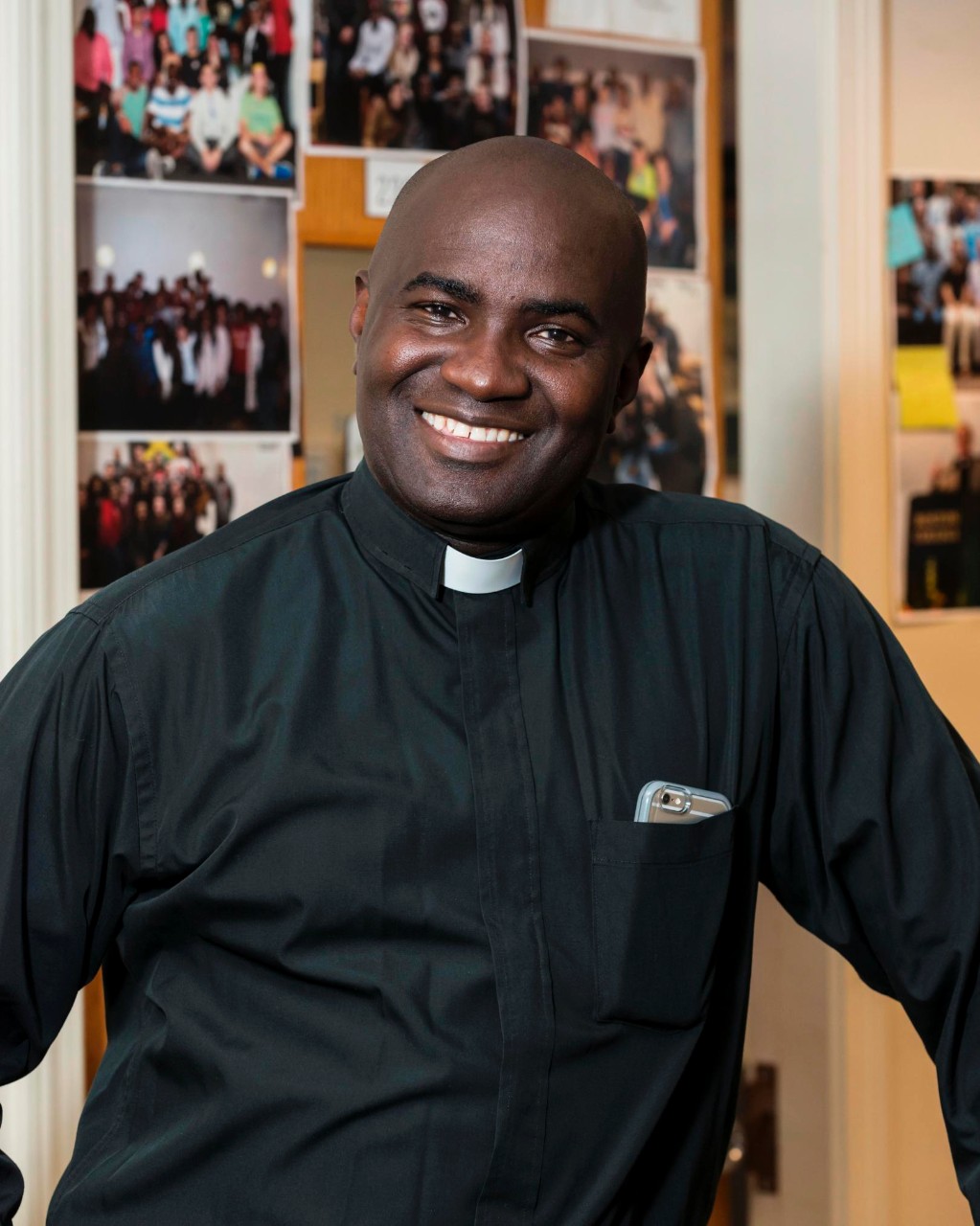 Fr. Davidson, who served as a resident minister in Campus Ministry for the past six years, has worked closely with the AHANA community during his tenure at Boston College, leading the Jamaica Magis service trip and the Magis Civil Rights Immersion trip to Atlanta and Birmingham, Alabama and serving as co-chair of the Martin Luther King, Jr. Scholarship Committee. He also teaches a popular section in Courage to Know for first-year students.  
A member of the Northeast Province of the Society of Jesus and a native of Kingston, Jamaica, Fr. Davidson worked at St. George's College in Jamaica—where he served as dean of students and an accounting and religious education teacher at the Jesuit high school—prior to joining Boston College.  
"It is a wonderful coincidence when a critical role and an exceptional candidate for the position become available at the same time," said Moore. "Fr. Michael is known as a priest of and for the people and a passionate promoter of diversity and equity.  We are very pleased to have him serve as the new director of the BAIC."
Fr. Davidson holds a B.A. in philosophy from Arrupe College in Zimbabwe, a B.A. in theology and M.A. in divinity from Regis College at the University of Toronto, and a master's in educational administration from the Lynch School of Education.  He also serves as a member of the Board of Trustees for Brooklyn Jesuit Prep in New York.
"I am excited about this new role because I love working with students," said Fr. Davidson.  
"As director of the BAIC I want to expand the wonderful work of the center so it can be a place where students of color can find home, be supported and connect with someone who can journey with them. I see it as a place where students can feel loved and learn our Jesuit tenets so that they can grow to be better human beings endowed with competence, conscience and compassion.   I am dedicated to our students, and I look forward to working more closely with them beginning August 27."
— Jack Dunn, Associate Vice President of University Communications | August 2018