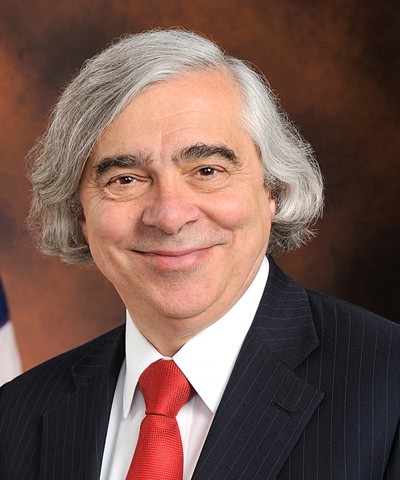 U.S. Secretary of Energy Ernest J. Moniz, a Boston College alumnus whose path from the Heights has led to the world stage, will address the graduates at the University's 140th Commencement Exercises on May 23.

Boston College President William P. Leahy, S.J., will present Moniz with an honorary Doctor of Science degree at the ceremony, which will take place at 10 a.m. in Alumni Stadium, rain or shine. [Complete logistical information is available at the Commencement 2016 website.]

In addition, the University will present honorary degrees to: St. Boniface Haiti Foundation founding president Nannette Canniff; Deutsche Bank Securities, Inc. Managing Director John (Jack) Joyce '61, M.B.A. '70, chairman of the Boston College Club; María Eugenia (Gena) McGowan, principal of St. Matthew Catholic School in Phoenix, Ariz.; and Father Emmanuel Mwerekande M.A. '06, a priest at Our Lady of Fatima parish in Uganda.

Some 4,000 Boston College students will receive their undergraduate and graduate degrees at separate ceremonies held around campus after the main Commencement event.
Ernest J. Moniz
Since being sworn in as Secretary of Energy in May of 2013, Ernest J. Moniz has played a key role in major economic, security and environmental issues affecting the US. He was heavily involved in negotiations for the comprehensive agreement on Iran's nuclear program, has helped to promote American leadership in clean energy technology innovation, and spearheaded efforts to address climate change and its possible impacts.

Moniz's career in public service began during the Clinton Administration: From 1995-97, he was associate director for science in the Office of Science and Technology in the Executive Office of the President, and then Under Secretary of the Department of Energy, where he oversaw science and energy programs, led a comprehensive review of nuclear weapons stockpile stewardship and was special negotiator for the disposition of Russian nuclear materials.

A native of Fall River, Mass., Moniz earned a bachelor's degree in physics from BC in 1966, and has touted his undergraduate research experiences as an important part of his academic and professional development. In 1973, he joined the faculty at Massachusetts Institute of Technology, where in addition to heading the Department of Physics he led multidisciplinary studies on the future of nuclear power, coal, nuclear fuel cycles, natural gas and solar energy in a low-carbon world.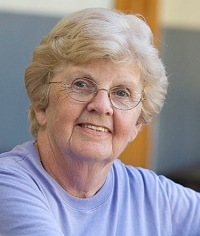 Nannette Canniff
Nannette Canniff
The founding president of the St. Boniface Haiti Foundation, Nannette Canniff turned a Walk for Hunger in the poorest parish of a working-class section of Quincy into a non-governmental organization that today serves 65,000 patients and thousands more community members in the mountains of southern Haiti each year.

In 1983, this mother of 10 and her fellow parishioners decided to donate half the money they raised in the walk to the poor of Quincy and the other half to Mother Teresa's newly opened Home for Children
in Port-au-Prince. They were told that their donation would be graciously accepted on one condition – that they hand-deliver it to Haiti themselves.

Inspired during their visit by the resiliency of the Haitian people, Canniff pledged to continue fundraising for Haiti, which led to a 33-year commitment to Haiti's poor and to the establishment of a school, health clinic and 60-bed St. Boniface Hospital in the village of Fond-des-Blancs.

Retiring as president and CEO of the foundation in 2011, Canniff continues to raise funds for the organization and visit those she has assisted through her selflessness and unwavering dedication.

She will receive an honorary Doctor of Social Science degree.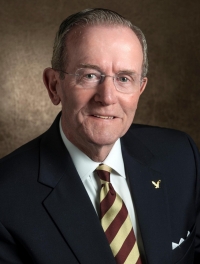 Jack Joyce
Jack Joyce
Over the past five decades, Jack Joyce has fulfilled his promise to give back – whether with "time, talents or treasures," as he once said – to society, and to the University that gave him an education.

Joyce is chairman and founder of the 2,000-member Boston College Club, which in its 18 years has awarded 80 scholarships for inner-city students to attend Boston College and has a foundation of more than $7 million.

A Dorchester native and US Navy veteran who attended BC on the GI Bill, Joyce – a former chairman of Catholic Charities – has served his alma mater in a variety of ways: helping raise more than $500,000 for the Brennan Leadership and Ethics program at the Carroll School of Management; co-patron, along with his wife Nancy, of the McMullen Museum of Art; and providing leadership to the Alumni Association as president.

The University has recognized Joyce's achievements through the years, presenting him with the William V. McKenney Award and the Presidential Centennial Award, among other honors, and naming him as honorary grand marshal for his class' 50th anniversary in 2011.

Joyce will receive an honorary Doctor of Business Administration degree.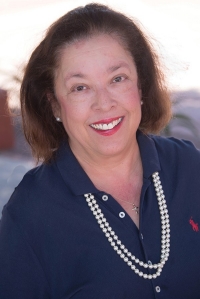 Gena McGowan
Gena McGowan
When Gena McGowan took over as principal, St. Matthew Catholic School enrolled just 89 students. A decade later, the Phoenix, Ariz., K-8 school enrolls more than 200 students.  But McGowan didn't just fill seats, she transformed the way the inner-city school educates a student body whose families live at or below the poverty level.

McGowan led the school through two successful re-accreditation processes and re-structured the way the school uses assessment data. Every student benefits from the use of iPads for instruction, with the tablet provided to each student in grades three through eight. The changes have helped to boost student achievement in math and reading.

But the most dramatic step was the school's adoption of a dual-language immersion curriculum, where proficiency in both English and Spanish in all subjects is the guiding principle. Two years ago, St. Matthew joined the 18 schools that are now part of the Boston College Roche Center for Catholic Education's Two-Way Immersion Network for Catholic Schools, which provides curriculum support, professional development and a network for dual-language Catholic schools.

McGowan is an alumna of the University of San Francisco and holds master's degrees in education and counseling from University of Portland and University of Phoenix, respectively.

Boston College will award McGowan an honorary Doctor of Humane Letters degree.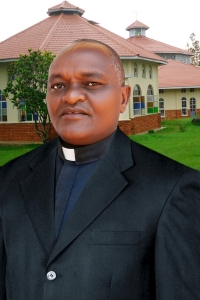 Father Emmanuel Mwerekande
Father Emmanuel Mwerekande
The ministry of Father Emmanuel Mwerekande, pastor of Our Lady of Fatima parish in Uganda, has been marked not only by his pastoral care for a vibrant faith community, but also by his tireless efforts to improve the everyday lives of the people in his homeland.

Since 2011, Fr. Emmanuel has served as parish priest at Our Lady of Fatima Catholic Parish in Mubende, which has more than 50,000 members, 41 sub-churches and 20 Catholic schools open to children of all faiths. Fr. Emmanuel has led efforts to bring clean water to his community, which has virtually no running water. Through his advocacy and outreach, rain barrels, water tanks and other facilities have been installed, ensuring safe and sanitary conditions. He has also secured books and school supplies for the parish schools and established a school lunch program. His visionary leadership has led to the building of an irrigation system to support a sustainable agriculture program and the construction of a new church to replace the parish's central house of worship that had to be condemned.

Fr. Emmanuel was ordained to the priesthood in 1990. He received a master's degree in pastoral ministry from BC in 2006. While studying at BC, he served in St. Mark's Parish in Dorchester.

The University will award Fr. Emmanuel an honorary Doctor of Humane Letters degree.
—News & Public Affairs