Beth E. McDermott, Boston College's associate vice president for development since 2014, has been named vice president for development, effective June 1.

A nationally respected fund raiser with more than 20 years of experience, McDermott will oversee all aspects of University fundraising—including annual and major giving and organizational and school-affiliated fundraising—and will supervise a development staff of more than 70 employees.

Senior Vice President for Advancement James Husson said McDermott earned the promotion in recognition of her outstanding work and leadership in support of development efforts at Boston College.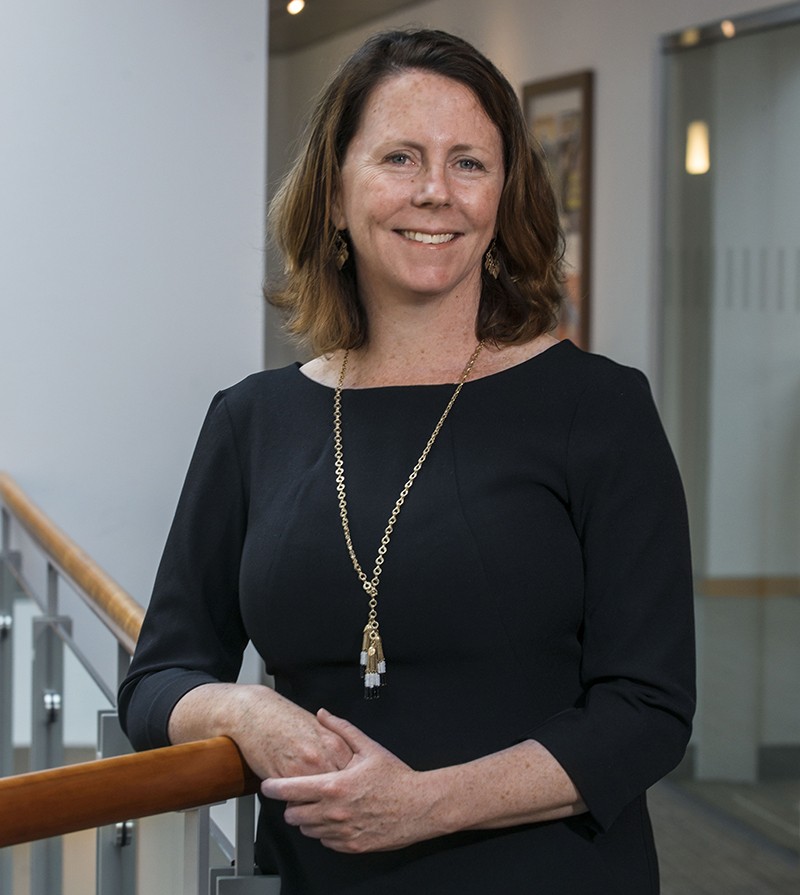 "In each of her roles, Beth's leadership and dedication have led to impressive gains in our fundraising results in support of the Light the World campaign," said Husson. "As Vice President for Development, Beth will partner with colleagues across the university as she continues to lead a team of outstanding development professionals in advancing the important work of Boston College and its Jesuit Catholic heritage and values. I look forward to working with Beth in the years ahead."

McDermott began working in University Advancement at Boston College in 1999 as associate director of the Boston College Fund, rising to the position of director of special projects in 2003.

She worked at Middlebury College between 2005 and 2010 as associate director of principal gifts and then executive director of institutional advancement at the Middlebury Institute of International Studies at Monterey, before rejoining the Boston College Advancement Office as director of development for the Carroll School of Management. Since then, McDermott has held several positions of increased responsibility, including executive director of school development and organizational giving, and associate vice president of capital giving.

McDermott said she was delighted to have the opportunity to serve as vice president for development at Boston College.

"It has been remarkable to see the impact that the Light the World campaign has had on BC, and I am even more excited by the possibility of what lies ahead," said McDermott.

"I have come to know many members of the BC community over the years, and I want to do well by each of them, to know that each day I am helping to advance the University in which they have all invested so much of themselves.  

"It will be a particular privilege to work alongside BC academic and administrative leadership, as well as our leading alumni and parents, to ensure continued fundraising momentum."

When Light the World comes to an official close, having easily exceeded its ambitious goal of $1.5 billion, it will be the most successful campaign in BC history and the largest campaign ever among Jesuit universities. Light the World brought in vital funds to support the University's strategic priorities in academics, research, student formation, facilities and athletics.

The campaign also helped Boston College to raise its expectations regarding the philanthropic capabilities of its alumni, parents and friends, which Andy Boynton, the John and Linda Powers Family Dean of the Carroll School of Management, attributes to the efforts of McDermott and others in the Cadigan Alumni Center.

"Beth McDermott is not only expert in all aspects of University Advancement, she is a fantastic manager and leader," said Boynton. "I've worked with Beth for more than five years, and not only has she been instrumental in crafting and implementing successful fundraising strategies for Boston College and the Carroll School, she has been an inspiration to me and everyone else she works with. Her energy, commitment to excellence, and professionalism bring 'Ever to Excel' to life each and every day."

By Jack Dunn | News & Public Affairs