It's a wild world for Boston College alumnus Troy Ramey.
A 2011 graduate of the Woods College of Advancing Studies, Ramey is a current contestant and "major contender" on NBC's hit show "The Voice."

Dedicating his blind audition to his late father, Ramey sang "Wild World" by Cat Stevens, resulting in all the celebrity coaches—Alicia Keys, Adam Levine, Blake Shelton, and Gwen Stefani—vying for his talent to join their team.  Ramey's performance was the first of season 12 to result in a four-chair turn around—the highest audition praise afforded by the coaches.
"You moved me and your voice is so tender," said Stefani, whom Ramey ultimately chose to be his coach for the remainder of the season.
"It's hard to explain how amazing that audition was," said Ramey in an interview with the Vermont Standard.  "It was an experience I'll never forget.  All of my years of practice really did lead up to that one moment, as cliché as it sounds."
Growing up, the Vermont native aspired to playing, or coaching, pro basketball; his father, Wayne, was the head coach of his high-school basketball team. When his father passed away during Ramey's sophomore year at BC, the communication major turned to music for solace.
Play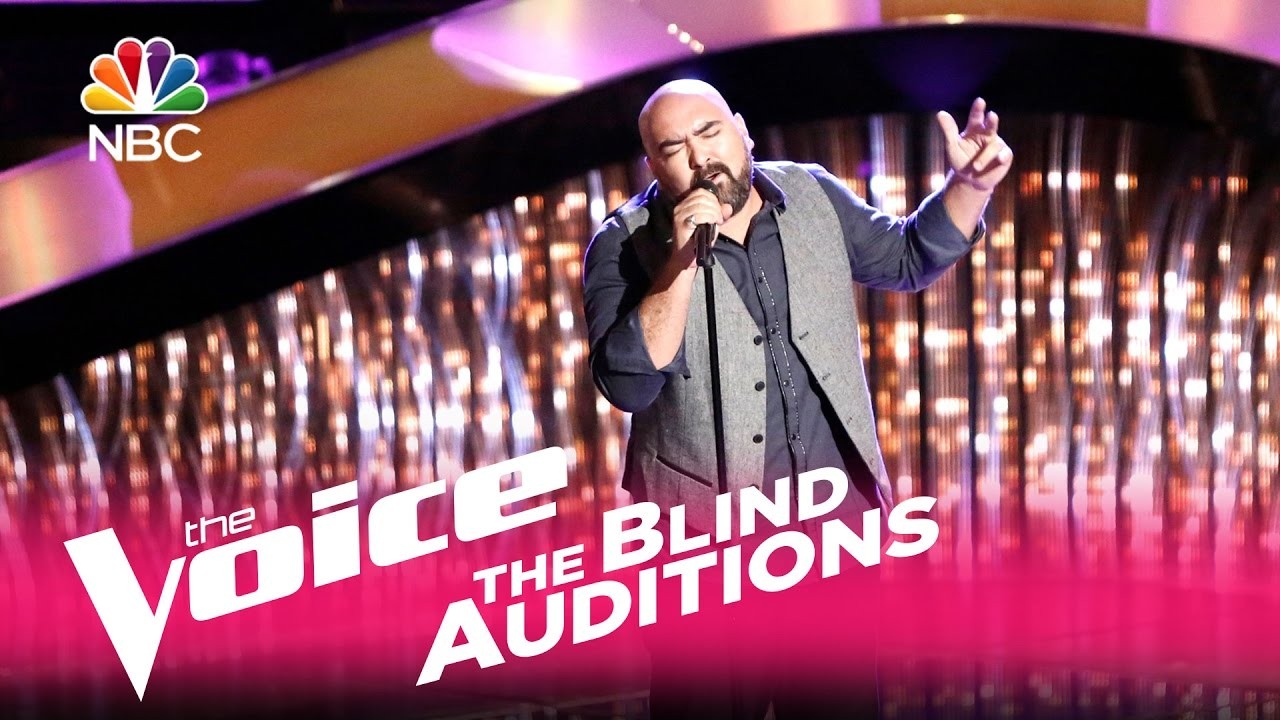 Watch all four celebrity judges on NBC's 'The Voice' vie for Woods College alumnus Troy Ramey.

"I also grew up in a musical household," he told The Standard.  "My dad was a musician, so singing was always part of life.  I loved to sing, although I never really had the guts to do so in front of anyone until I was older," said Ramey.
After college, Ramey moved to New York where he began to take part in open-mic nights to share his talent, which ultimately led to his blind audition.
"I would be lying if I didn't say I was a little nervous," Ramey said of his audition.  "In that short amount of time we have to try and show exactly who we are.
"Fortunately, I was able to do that with a song that both my father and I loved," Ramey said.
Since his blind audition performance wowed the judges, Ramey has made it through the show's "Battle Round" competitions between pair performances and is headed for the next level, the "Knockouts," which pit individual artists against one another. Watch Ramey on "The Voice" Monday nights on NBC. To learn more about him, visit his website here.
-Siobhan Sullivan / University Communications