Patrick Downes and Jessica Kensky, moments after Downes, running with a prosthetic blade, completed the Boston Marathon on April 18, 2016. (Maddie Meyer / Getty Images)
Scripture advises us that we should turn the other cheek to violence. However, my Jesuit training has taught me that in addition to nonviolent resistance we should hit back with love.
My beautiful, loving wife, Jessica, and I were blown up in the name of God. Our bodies were torn apart and our psyches shattered in the name of religion. We were casualties of a religious war. At least that's what we were led to believe.
This may seem reductionist, but most of the great religions have three central tenets: love of God, love of self, and love of neighbor. This is true for Christianity, Judaism, Buddhism, and yes, Islam as well. Ultimately, religious faith is about love, as so well evidenced by the simple message of Jesus in the Gospels. We may all have different customs, languages, symbols, or stories, but ultimately we're all talking about love. So if anyone conducts themselves in a nonloving manner, and certainly if they act with hatred and evil in the name of God, their actions are not authentically religious. Period. Regardless of how much they pray, speak God's name, or subscribe to being a steward of God, they are nothing of the sort if they act with malice.
In fact, as I learned from my clinical psychology training, we may even describe someone who says that they act in the name of God, but does nothing of the sort, as having delusions of grandeur. Somehow their minds have been deceived into assuming that if they really believe that hatred for some others is God's will, then they will be granted salvation. If this view seems hypocritical, perverted, or disconnected from reality, it's because it is. It is sacrilegious rather than religious.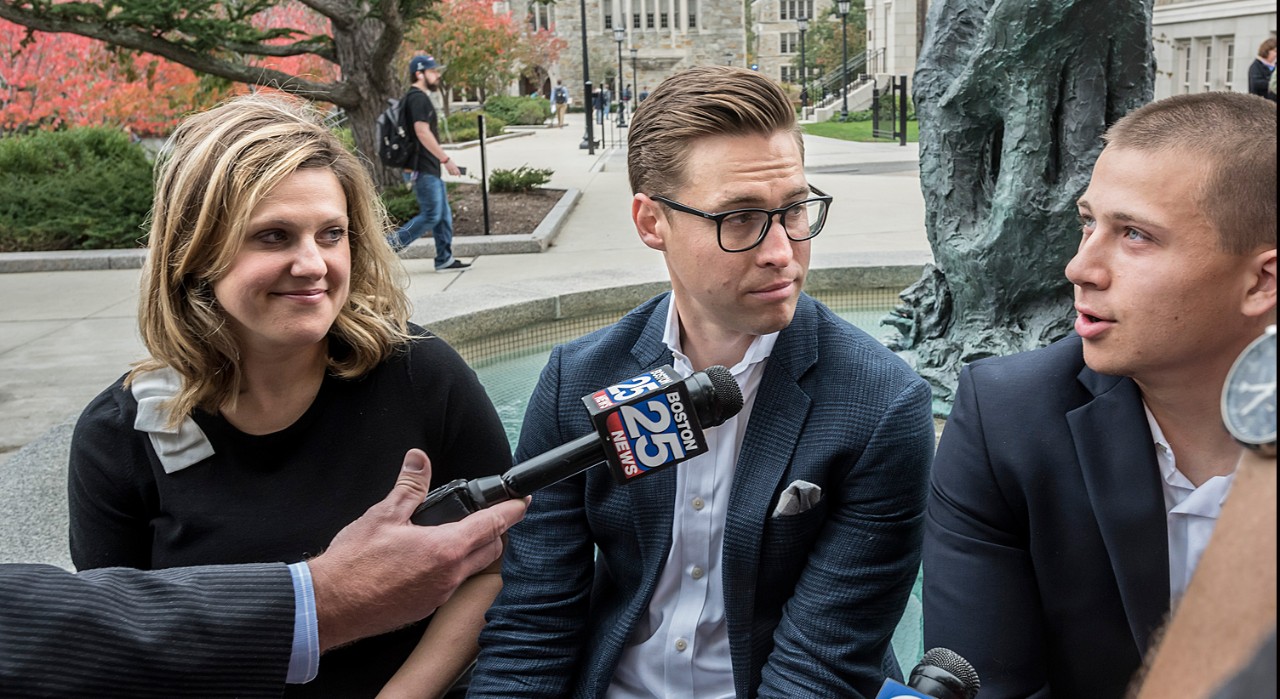 All truly religious leaders have attempted to unite people—bringing them together for a common good and to inspire hope through words and deeds. This particularly includes Jesus, Moses, and Muhammad. Their intent was to make peace rather than war and violence. We still speak of them and carry forward their message because of their everlasting example of love. As their religious followers, we too hope to be remembered for our love.
Terrorism is desperation. It is a desperate search for attention and legitimacy. But these terrorist attempts will never accomplish their end goal. Terrorists may colonize some people's social conscience from time to time, but their message can never finally triumph. That is because terrorism seeks to pull us apart. It is the antithesis of unification and love, and of any religion that claims to promote peace.
We, as citizens of a divided world, must have the wisdom to know the difference between true religion and terrorism, love and hate. It is not an easy distinction to maintain, but once we possess this knowledge, we have an obligation to one another to be loving—to demonstrate for the world a love that is pure, genuine, and for the greater good of all.
I experienced this love firsthand after the Marathon bombings. While the world saw the attack through a lens of "radical Islamic terror," and some were understandably overcome with anger and despair, all I could see and experience was love. In the time it took for me to regain consciousness, a city had coalesced with a communal determination to spread compassion, generosity, and unity. For me the message was clear: loving and peaceful societies and people will prevail over hate.
---
WATCH: A brief video excerpt from the Ignatian Society's inaugural AMDG lecture, delivered by Patricik Downs in March. AMDG, ad maiorem Dei gloriam, is the motto of the Jesuits; translated from Latin, it means "for the greater glory of God."

---
In my eight years of Jesuit education at Boston College High School and Boston College, and two years of working for Jesuit schools or service programs, I learned that my faith is only as good as how I put it into practice. And my practice was only as good as the love it conveys. My best mentors—Jesuit or layperson—practice way more than they preach, and spread love with every deed. And when they preach, they do so with the intent of practice of a living faith: serving as catalysts for goodness and love.
Scripture advises us that we should turn the other cheek to violence. However, my Jesuit training has taught me that in addition to nonviolent resistance we should hit back with love. Violence, in all of its forms, is meant to separate us and instill fear in our hearts. The most powerful antidote is love. It cannot just be about the absence of evil; it must be about the omnipresence of love.
Since that fateful April afternoon in 2013, Jessica and I have made it our mission to respond with love. We have attempted to sow compassion by advocating for people with disabilities and using our family's experience to care for others who have been scarred by physical and psychological trauma. Caring for people has always been a part of our identities, but now it is essential to our daily existence and our way forward together. We choose to respond this way because that's how we were raised and educated in our faith. It is also how we have seen the world at its best. We encounter life this way because it is how countless individuals responded to our tragedy—with love.
---
VIDEO TRAILER: Jessica Kensky and Patrick Downes discuss their new book Rescue & Jessica: A Life-Changing Friendship, which celebrates Kensky's relationship with her service dog, and which they hope will help to demystify disabilities for children.

---
While hate took months to plan, and caused so much pain and suffering in the lives of those it sought to destroy, love responded in an instant. Complete strangers, fueled by human instinct, became our lifelines and took responsibility for our welfare as if we were one of their own. If that is not a true indication of the power of the human spirit, then I do not know what is. No longer do we have to wonder what it means to be my brother's and sister's keeper.
Boston College taught me that love will always triumph over hate. I hope to live out the rest of my life honoring that lesson.
Patrick Downes is a graduate of the Lynch School of Education and recently received his doctorate in psychology. Patrick and his wife, Jessica Kensky, were severely injured in the Boston Marathon bombings and helped to raise more than $250-thousand to endow the BC Strong Scholarship, which supports a student with a physical disability. This essay was originally written for C21 Resources, a publication of the Church in the 21st Century Center at Boston College.