Steve Pemberton '89, whose best-selling memoir A Chance in the World has been made into a movie of the same name, will host a private screening of the film at Boston College on May 1 at 6:30 p.m. in Robsham Theater.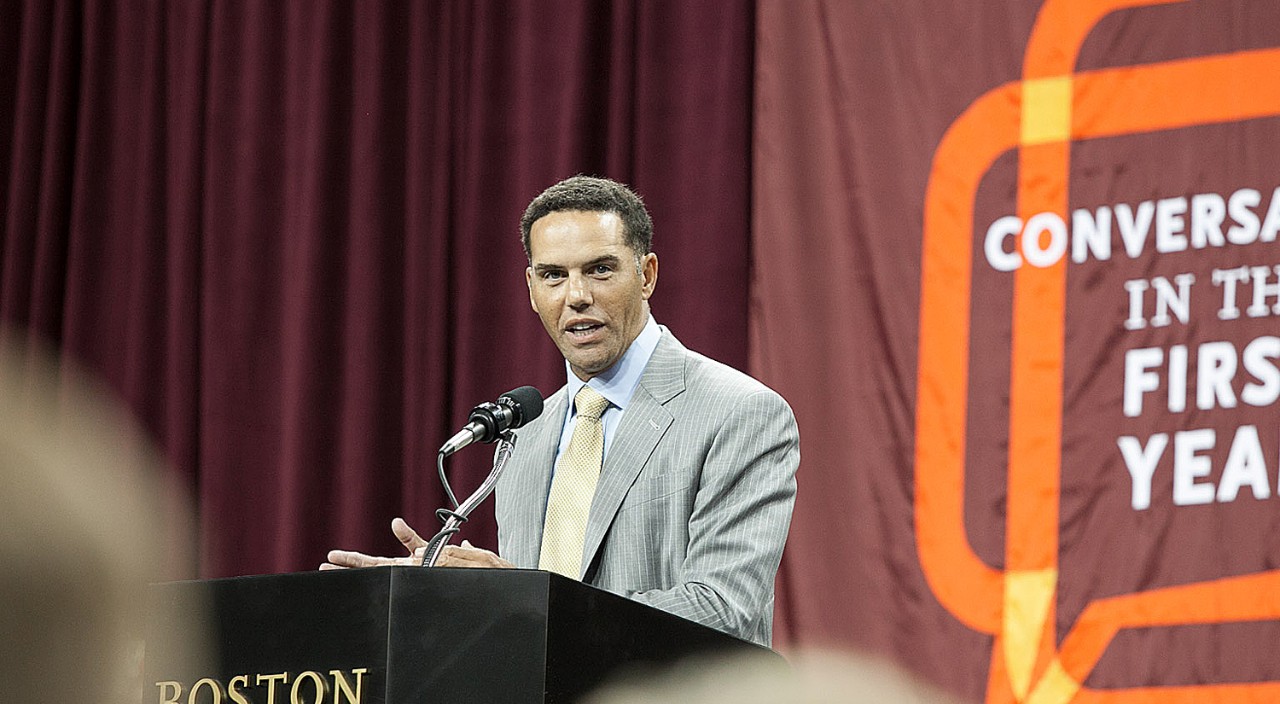 Critically acclaimed, and universally praised by BC freshmen who read it for last fall's First Year Academic Convocation, the memoir depicts the heart-wrenching account of Pemberton's upbringing in an abusive foster family and his perseverance and faith that led him to Boston College and ultimately his position as a senior executive at Walgreens, a national leader in diversity and inclusion, a loving husband and father, and a member of the Boston College Board of Trustees.     
Pemberton said he chose to host a private screening of the film at BC in advance of its public release to express his gratitude to Boston College for the unique role it played in his personal development.  
"When I am asked about home and what it means to me, I think of Boston College," said Pemberton. "It was a place that fully welcomed and accepted me. Returning here for a private screening of the film is my way of saying 'Thank you' to the faculty, students and BC grounds crew who embraced me from the beginning."       
The free private screening – co-sponsored by University Communications, Student Affairs, and Alumni Affairs – will be followed by a panel discussion featuring Pemberton, his former guardian John Sykes, who took him in when he was finally removed from his foster parents, and BC School of Social Work Professor of Macro Practice Tiziana Dearing, co-director for the Center for Social Innovation at Boston College and former president of Catholic Charities. Student tickets may be obtained with a BC ID at the Robsham Theater Box Office beginning April 18. Faculty and staff may  reserve tickets by calling Siobhan Sullivan in University Communications at ext. 23350.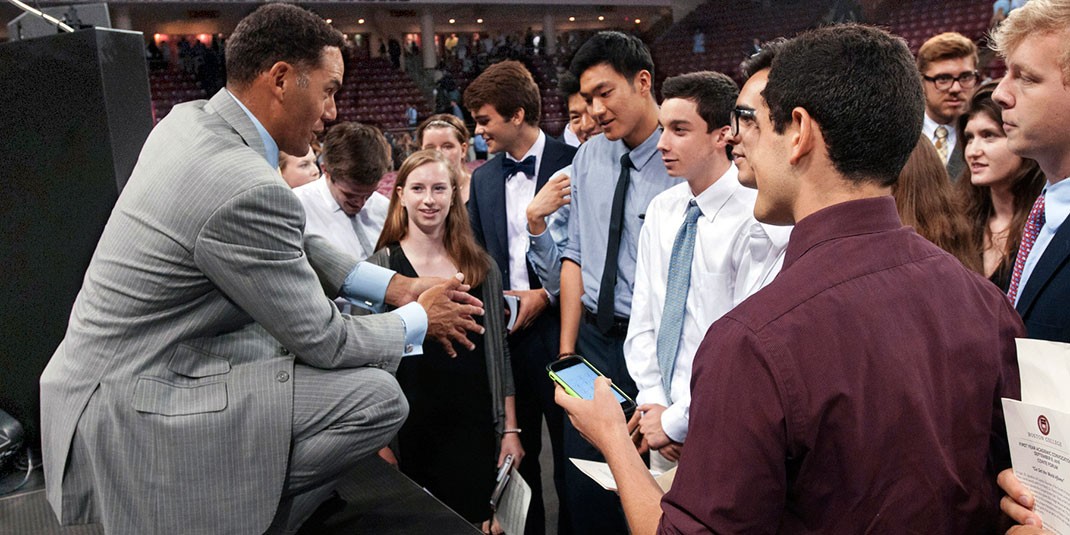 Pemberton said that he was persuaded to have the book turned into a film because of the reaction it evoked among readers who were moved by his story and his ability to triumph over adversity. 
"It was the stories of so many others I met after the book was published that encouraged me to bring it to the screen," said Pemberton. "So many others were inheritors of difficulty they never asked for who said to me, 'Your story is what I needed, and what this country needs to hear.' It is a story beyond race and class, a story about the universal power of goodness."
Pemberton hopes to debut the film later this year in a film festival and to find a distributor that will bring it to theaters throughout the country. But he takes pride in the fact that Boston College, with this private screening, will be its first stop.
"Most people go to college looking to get away from home," said Pemberton. "I came here to find it. And I did. I hope this movie, to the degree any film can, will show its viewers what happens when you see Jesuit ideals in living, breathing color, and what is possible for a life of which it was said, 'He has not a chance in the world.'" 
—Jack Dunn / University Communications