Photography by Gary Wayne Gilbert
From her office on the campus of Montefiore Medical Center, at East 210th Street and Rochambeau Avenue, Amanda Parsons '97 can look out over a row of brick houses and see the wide borough of the Bronx spreading to the horizon. The houses give way to low apartment blocks and, in the distance, the Gun Hill public housing complex. Parsons is Montefiore's vice president of community and population health, and has been since 2014. In the simplest possible terms, her job is to help the Bronx's 1.5 million people lead longer, happier, healthier lives.
It's a Wednesday morning in May, and at 9:00 sharp Parsons pulls out her schedule. The day's lineup is crowded and typical, a sketch of the broad landscape of her concerns. When Montefiore was started by Jewish philanthropists in 1884 as a home for chronic invalids, its mission was to serve the "people whom other hospitals of the day would not help," according to official history. Today, the Montefiore Health System is one of the country's largest, with 11 campuses, research facilities, and the Albert Einstein School of Medicine (where Parsons is also an assistant professor of family and social medicine). Services provided by Montefiore have earned it national rankings. Those services are badly needed. The Bronx is the unhealthiest county in New York State (and has been for seven years running), falling at or near the bottom in measures such as obesity, smoking, physical inactivity, and low birthweight. It is also the poorest county in the state, and among the poorest nationwide, with a per capita income of less than $19,000, according to the Census Bureau's American Community Survey. Its rundown apartments, infested with mold, roaches, and rodents, contribute to a high incidence of asthma, especially among poor children (43 percent of the borough's children live in poverty). Children in the Bronx on the receiving end of Medicaid (a proxy for "poor") are diagnosed with the disease at a rate 3.3 times the state childhood average. And one out of three Bronx residents, versus one in eight Americans overall, does not have enough to eat.
---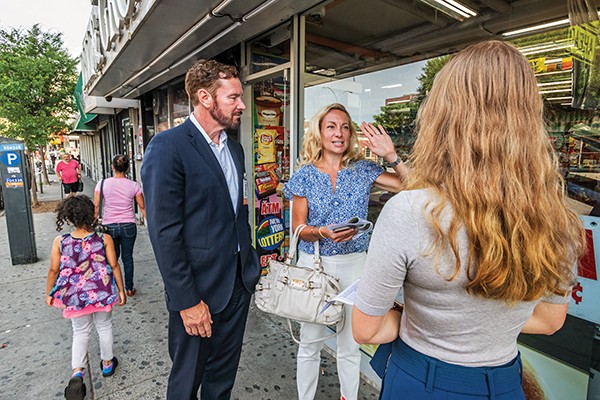 First up on this day is a meeting to address the problem of babies and smoking. It's difficult to bring a group of clinicians and administrators together—emergencies arise—and this meeting must be cancelled. But Parsons lays out the challenges for a visitor: On one side of any solution are Montefiore's pediatricians. Too often, they find themselves treating infants suffering the impacts of second-hand smoke, which include bronchitis, pneumonia, and increased risk of crib death. On another side are the medical center's specialists in helping grownups kick the cigarette habit (one in six Bronx adults is a smoker). Everyone wants the best for patients and their families, Parsons observes. But the medical records each side uses talk past each other; they don't mesh.
As Parsons spells out the problem, she reveals something of herself, professionally and personally. She speaks in paragraphs, with cool command of the complex issues. And her tall, athletic frame—she used to compete in triathlons—gives her a physical authority. It's easy to understand how she became a leader. But she also speaks in relatable terms, and with the "dash of sass, passion, and humor" she touts on her LinkedIn profile.
"So, I am the baby," Parsons says, building a case. "The mom says that I am exposed to second-hand smoke, because dad smokes or grandma smokes or something. And you, the pediatrician, want to refer said grandma or said dad to smoking cessation. But the pediatrician is sharing the baby's chart, so smoking cessation says, 'I'm not calling a six-month-old.' They don't even know, Is it the grandma? Is it the dad? Is it the mom? We're trying to figure out a way to solve that."
The next appointment is a meeting to discuss coordinating the mental and cardiovascular care of Montefiore's schizophrenic patients. In part because antipsychotic medications are strongly associated with weight gain (due to appetite-enhancing and metabolism-disrupting side effects), and in part because this "is not a cohort that's running marathons and leading organized lifestyles," says Parsons with empathy, many of these patients die of heart disease.
"The problem is that we bifurcate their care," Parsons says: Psychiatrists look after the mind and physicians look after the body. It would be better if both sides kept an eye on all aspects of their patients' health, from establishing that their vaccines and diabetes tests are up to date to confirming that their prescriptions for antipsychotics are actually being filled. But this isn't happening. "There are alerts in our health-records software that can prompt doctors to do the right thing," Parsons says, but at Montefiore, "We've done something I think not quite bright, where your flu vaccine alert, for example, only goes to your primary care physician." She contrasts Montefiore with the Kaiser Permanente integrated medical system, where alerts for both routine and patient-specific procedures go to every doctor a patient sees: "If you walk into the dermatologist's office at Kaiser and you haven't had your mammogram, the dermatologist will remind you." Today's meeting, with administrators from Montefiore's clinical-records department, is the latest of many she has had during the effort to move Montefiore toward a similar integrated approach to patient care.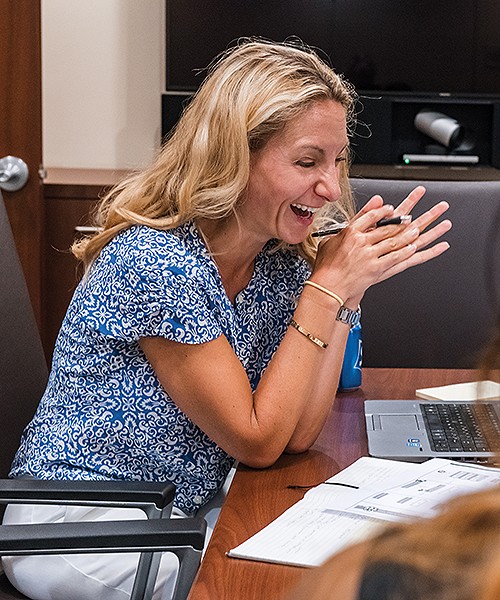 More meetings tick past by the hour in Parsons's planner: on Montefiore's "data-informed opioid response collaborative," involving community groups and social services in the Hudson Valley north of New York City; and on "SDH clinical documentation and codes." As Montefiore screens its patients for social determinants of health (SDH) such as housing and education, says Parsons, "we have to find a way" to align the additional data with "medical coding lingo . . . the numeral codes that represent a disease" (e.g., 140.9, for hypertension). Parsons will also meet this day with representatives of the Montefiore Nurse-Family Partnership, "a wonderful program for first-time moms, of which we have a lot here in the Bronx." (Even after an almost 50 percent drop since 2005, teen pregnancy rates in the Bronx are the highest in New York City, at about 70 per 1,000 teenage girls.)
Diverse as the appointments are, common threads run through them all. There is a medical issue—a matter for Montefiore's doctors and nurses. There is an organizational issue—a matter of enacting a new protocol, or opening a new line of communication. There are the patients and the community—the people of the Bronx. And there is the need for someone who can pull these threads together. "I work at a system level and at a community level," says Parsons. "Doing one helps me understand what I need to do the other. I like having feet in both canoes."
There's a way in which Parsons would like to blur the distinction between the hospital and the community. In a given year, fully one-third of the Bronx's residents pass through the Montefiore system. And in addition to being the Bronx's largest hospital by far, Montefiore is the borough's largest employer; many of its 33,000 employees are locals. (Parsons commutes from Lower Manhattan.) When the hospital uprooted from Manhattan in 1913 and moved to the borough northward, the Bronx had just entered a 40-year population boom (a million people arrived between 1910 and 1950), which was followed by a 40-year demographic swing from mostly white to mostly non-white. And as the borough grew and changed, the hospital grew and changed with it. When Parsons talks about reaching out to the community, she is really talking about improving a relationship of long standing.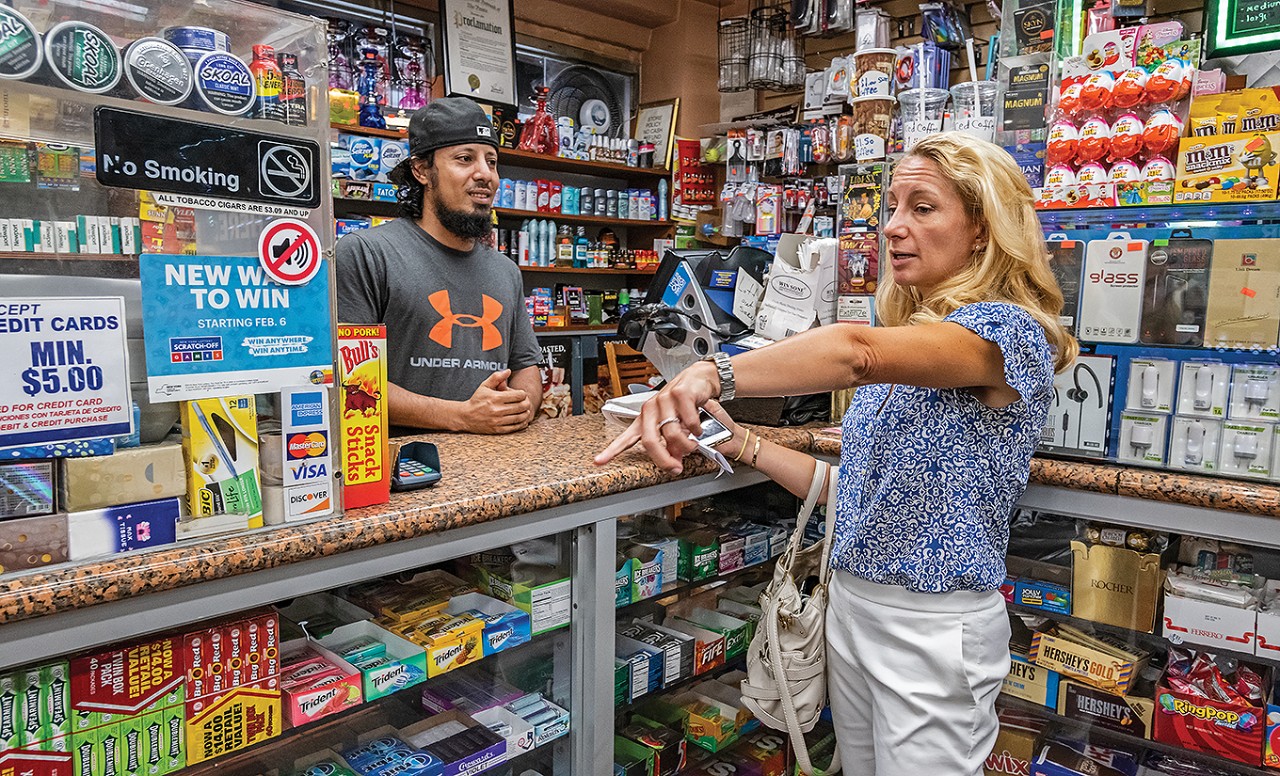 The Bronx was never as lawless or as gritty as Hollywood made it out to be in movies such as The Warriors (1979). But it is still, for many of its residents, a tough place to live. Though crime rates have plummeted in every borough since the 1990s, the Bronx's rates lead in many categories, including murder (with 54 in the first half of 2018), rape (214), assault (1,688), and robbery (3,092). Half a dozen major highways fragment the borough's neighborhoods and fill the air with fumes and soot. Its public housing complexes—"the projects"—isolate families from places of work, play, education, and worship. Ninety percent of Bronx residents are members of a minority group, predominantly Latino and black. More than half speak a language other than English at home. More than a third were not born in the United States.
None of these characteristics, on its own, accounts for another of the Bronx's burdens: poor health. But all produce what Parsons calls "headwinds." An abundance of bodegas—cheap, all-night corner shops—means junk food is everywhere, and many Bronx residents eat poorly, even when fresh fruits and vegetables are available. Obesity and diabetes are huge problems, affecting one in three and one in five adults, respectively (both rates well above the citywide average). And blood pressure trends high: 36 percent of adults in the Bronx suffer hypertension, versus 29 percent in New York City as a whole. The Bronx ranks first among New York State's counties for death by heart disease.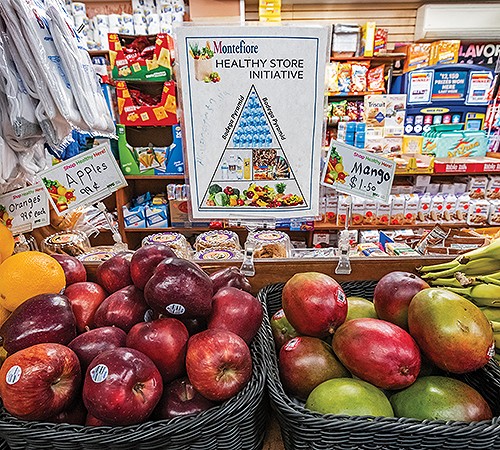 One of Parsons's first efforts at Montefiore, in 2014, was the implementation of a diabetes prevention program. Studies elsewhere had shown that at-risk patients who met regularly, one-on-one, with a nutrition counselor had lower rates of developing diabetes than patients given medication. The counseling approach, moreover, was far cheaper than the pills. After the Centers for Disease Control and Prevention approved group sessions, the cost per patient per program dropped to just above $200. In the Bronx, nutrition counseling had been the bailiwick of the YMCA. Parsons helped shift the effort to the hospital. There patients, she says, were taught about "activities, calorie tracking, shopping, when you fall off the wagon how to get back on, how to create infrastructure around you for support—generally, all the things that, if you grew up in a healthy family, were always around you." The goal of the 16-week course was to ingrain a whole new lifestyle. "You can't do it over a weekend," Parsons says. "That would be the equivalent of, 'Well, if one pill a day works, maybe I'll take all seven on Monday.'"
It has proven astonishingly effective. "In general, our participants lose about 3.5 percent of their body weight," Parsons says, "which generally translates to a 27 to 30 percent reduction in the progression to diabetes in the next three years."
The effort, called the Diabetes Prevention Program, helped establish the model for Parsons's continuing work. The typical approach to population health had long been to treat illnesses that already existed. ("'Let's wait till someone has diabetes or kidney failure and then do something,'" Parsons says acidly.) At Montefiore, the focus is on reaching people before they are sick and helping them manage and improve their health—getting fitter and happier. The strategy is not radical these days, but at Montefiore and a minority of hospitals around the country, it is now baked into the business model.
For about a quarter of Montefiore's patients—whether on Medicaid, Medicare, or a commercial insurance plan—the hospital doesn't issue bills to be paid by patients and their insurers, the so-called fee-for-service model that predominates in this country. Rather, Montefiore takes a significant percentage of these patients' insurance premiums as a block grant from the insurers, with the license to spend the money more or less as it sees fit. Accountable Care Organizations, as hospitals that work this way are known, are becoming increasingly common in U.S. healthcare: "It's an evolving field," says Parsons, and Montefiore was an early adopter of the practice, beginning in 1996.
Under this risk-based model, Montefiore assumes substantial financial responsibility—if a patient's treatment costs more than the grant, the hospital covers the difference—but gains the freedom to be smart and creative about care. And if a patient's care costs less than the grant, the "profit" can be plowed into programs to help people avoid getting sick in the first place.
As a result, Parsons says excitedly, "we are incentivized to do preventative care. But also, we are no longer restricted by thinking about 'what does Medicaid pay for?'" The majority of Montefiore Medical Center's patients rely on Medicare (37 percent) or Medicaid (45 percent). Her voice rises and her words rush. "Medicaid doesn't pay for an air conditioner. You can't bill an air conditioner to Empire Blue Cross. But that might be why the little old lady keeps coming back to the emergency room! Once you take the premium and have it as operating budget, you can buy her one. You untether from the restrictions of 'benefits.'"
This freedom has produced some remarkable programs. Take the Healthy Store Initiative: the effort, begun in 2015, to get bodegas, those all-night corner shops, to promote healthier foods. Parsons had her data analyst ("He's phe-nom-e-nal") identify Bronx census tracts with 300-plus diabetes patients and a high number of bodegas, and then trained her persuasive efforts on them. There was no formal launch—"We just began approaching bodegas," she says. For their part, the bodega owners were receptive to the idea—but warned that the healthy stuff had to sell. So Parsons and her team helped them with Marketing 101. "A lot of the bodega owners go and buy their fruits and vegetables in these boxes and then they leave them in there, where they're not getting aerated, and they spoil. So we worked with them on making displays." But what about when the bananas eventually go brown?, the bodega owners asked. Answer: "'That's the perfect banana to put in a smoothie.' So we buy them blenders." Mindful of the importance of sales, Parsons worked to build up a base of customers, too: The diabetes-prevention groups started taking bodega field trips, learning how to read nutrition labels and getting a taste for salads. In 2015, the Robert Wood Johnson Foundation awarded its Culture of Health Prize to the Bronx and its "policymakers, healthcare professionals, nonprofits, and individuals across [the] borough." The foundation quoted Parsons about working "outside" the usual silos and cited the bodega project.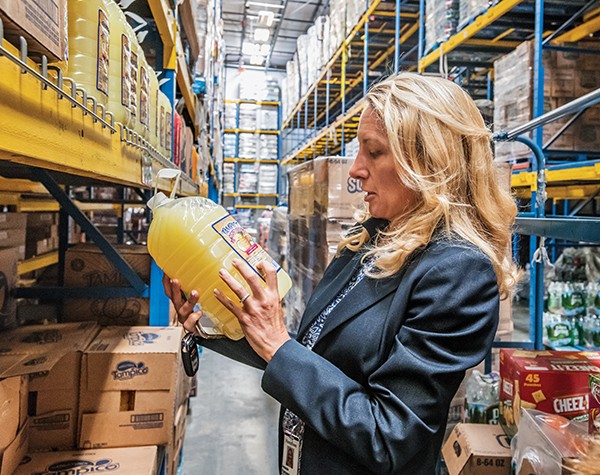 Under Parsons's guidance, the hospital system has tackled asthma—in partnership with local clergy and other community groups—by funding the renovation of mold- and vermin-afflicted homes; "hotspotted" specific neighborhoods hit hardest by flu for free vaccination deliveries; and gathered troves of borough-wide health-related data via a survey of every Montefiore patient ("Have you struggled to feed your family in the past 12 months? Do you have pests in your home?").
"Every system is engineered for the outcomes it gets," Parsons says. "And so whenever we want to change outcomes, we know it's not a matter of, 'Work harder, do better!' It's a matter of reengineering the system." The projects change but the strategy of working with the community remains a constant. "If you want to get rid of the problem," Parsons says emphatically, "you have to do these things."
---
In a break between meetings, Parsons describes how she got here. At Boston College (and then known as Amanda Heron), "I was hyper-pre-med." A freshman from North Brunswick, New Jersey, she'd been selected to join the third class of presidential scholars, but "all my classes were science, all my electives were science-related. I was like a tunnel-visioned persona all through college." She describes herself even then as an "adrenaline junkie in the healthcare setting," working as an EMT with the North Brunswick First Aid and Rescue Squad, and volunteering in the emergency rooms at St. Peter's and Robert Wood Johnson hospitals in nearby New Brunswick. Certain she wanted to be a doctor, after graduation she reluctantly took a summer desk job at a New Jersey cancer research company, Theradex, to kill a few months before medical school began. But to her surprise, she loved being part of a team analyzing research in an office environment. Sensing a new calling, she asked for a year's deferment to continue the work, and Columbia Medical School said yes.
At Columbia a few years later, and once again certain that medicine was her calling ("I was going to be an ER doc"), she stumbled onto yet another new interest, via her then boyfriend. "Everything I would describe about the [medical] system not working, he would have a solution for. I was like, you're this weird tech guy from California, why is it that you know how to solve these problems and I don't? And his response was, 'Oh, from business school. Don't think of it as, We crank out bankers,' he said. 'Think of it as a toolkit that you can use in your career.'" So Parsons entered a joint program at Columbia and earned her MBA as well.
With both degrees in hand, in 2003 she joined the international consulting firm McKinsey & Company (she'd impressed during a summer internship, helping New Jersey Transit cut costs in its bus division). But still medicine called, so in mid-2005 she took a sabbatical to do a residency in internal medicine at Beth Israel Hospital in Manhattan. And finally she found peace: "At the end of the year, I knew: I'm not going to be a doctor. I get it now. I want to work on problems around clinical situations."
Back she went to McKinsey, where she specialized in teaming up with healthcare companies, and then, in January 2008, she joined New York's City Hall. "The Bloomberg administration had a kick-ass health department," she says, and Parsons fit right into the businesslike atmosphere. (She was nine months pregnant with her son when she applied—Parsons also has a daughter—and she was nervous about needing to take maternity leave so soon. "But they said, 'That's good, because it takes us six months to hire.' That was one thing Bloomberg was not able to fix, the speed of hiring.")
Parsons rose quickly through the ranks, becoming deputy commissioner within four years, and leading initiatives to improve healthcare access for New Yorkers, expand electronic medical record-keeping, and reform outdated practices at Rikers Island, the city's jail complex holding some 7,500 mostly pretrial inmates. At Rikers, she says, "I worked very hard to bring down the number of people being held in punitive segregation—reducing the number of people sent there, reducing the amount of time they spent there—and helped create units that allowed for more social contact and programing for inmates who were put in punitive segregation."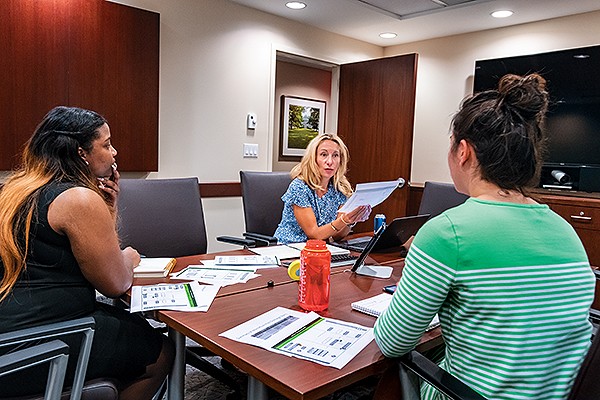 But "the ultimate highlight," she says, was working with her team "to create clinical alternatives to punitive segregation for inmates with serious mental illness." She made it easier for medical professionals on the outside to obtain Rikers health records after their patients' release from jail, and she created channels for involving community mental healthcare providers in the discharge process. Six months after Bloomberg left office in January 2014, Parsons left city government for Montefiore.
---
It's 1:00 now. Parsons has been on the phone for more than two hours, and it is time for a break and a bit of lunch. Before we set out, she takes a moment to reflect. "There's a lot of work that needs to be done in the Bronx," she says. "You never get out of bed and think, 'Eh, what's the need?'" She gestures out the window toward the streets. "The potholes in TriBeCa"—a wealthy Manhattan neighborhood—"were cleaned up pretty nicely this winter. There's still a bunch of them here. We have the greatest need and are the last to get services. So it feels good to do the work here."
The sidewalks around the hospital are filled with patients, visitors, and hospital staff, their faces and clothing reflecting the Bronx's patchwork. A lunch spot across the street from one of the hospital entrances proves popular with everyone. It was once a typical bodega, full of junk food, Parsons says. But in recent years, it has completely reoriented. Now the fridges are stocked with healthy sandwiches, fruit, and seltzer water, and behind a counter running the length of the store, deli workers are putting together greens and smoothies for a clamorous crowd.
Parsons picks up her salad and turns back toward her office, more meetings ahead.
Tim Heffernan is a writer based in New York City.