In the entrance of the Jesuit headquarters in Rome is a striking statue of Society of Jesus founder Ignatius Loyola that bears the motto 'Ite, inflammate omnia' ('Go set the world aflame'). These were Ignatius' parting words to Francis Xavier, who was carrying the Gospel to the East.

Each year, Boston College challenges its new students with a similar exhortation, in an opening tradition that formally begins their journey at the Heights.
Photos by Lee Pellegrini.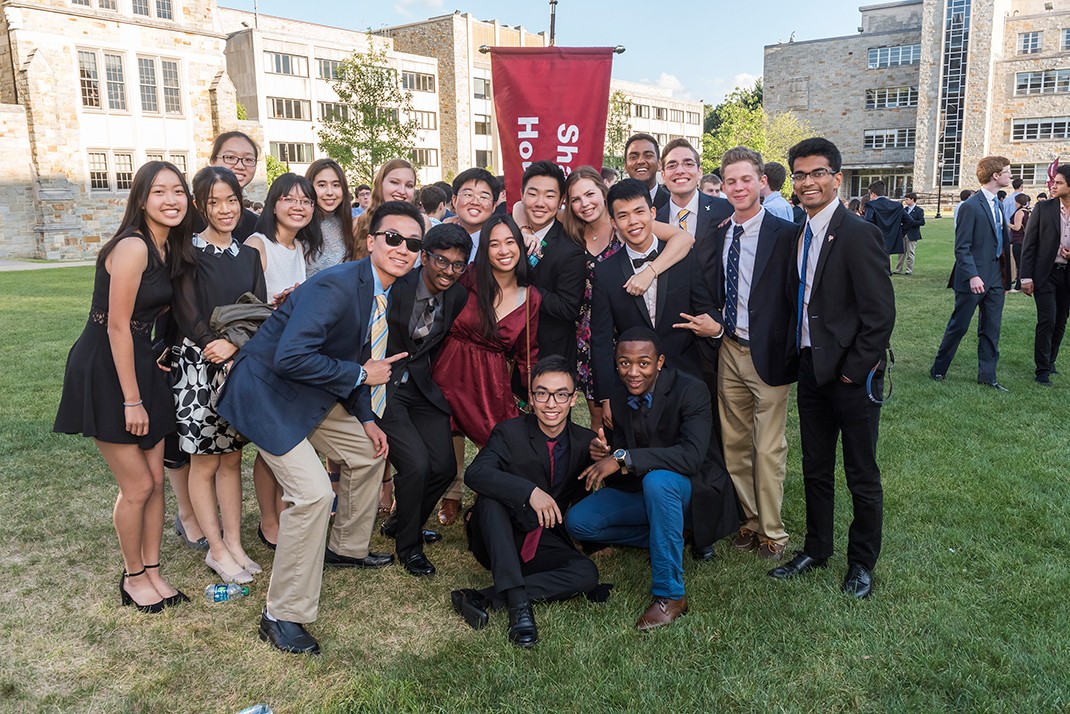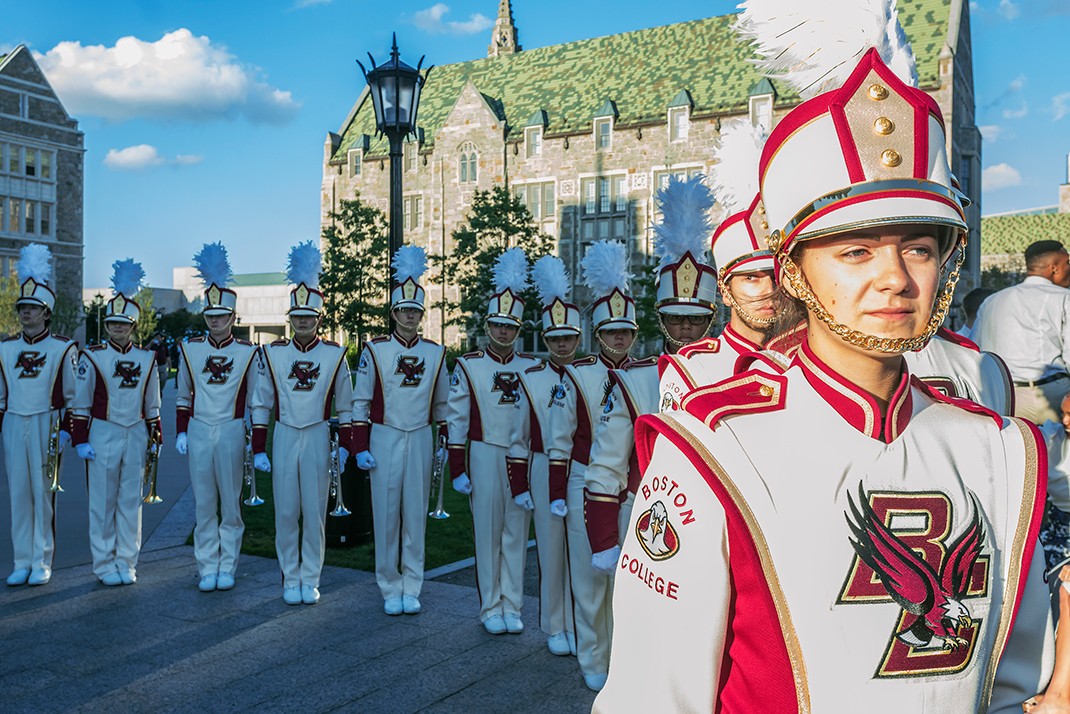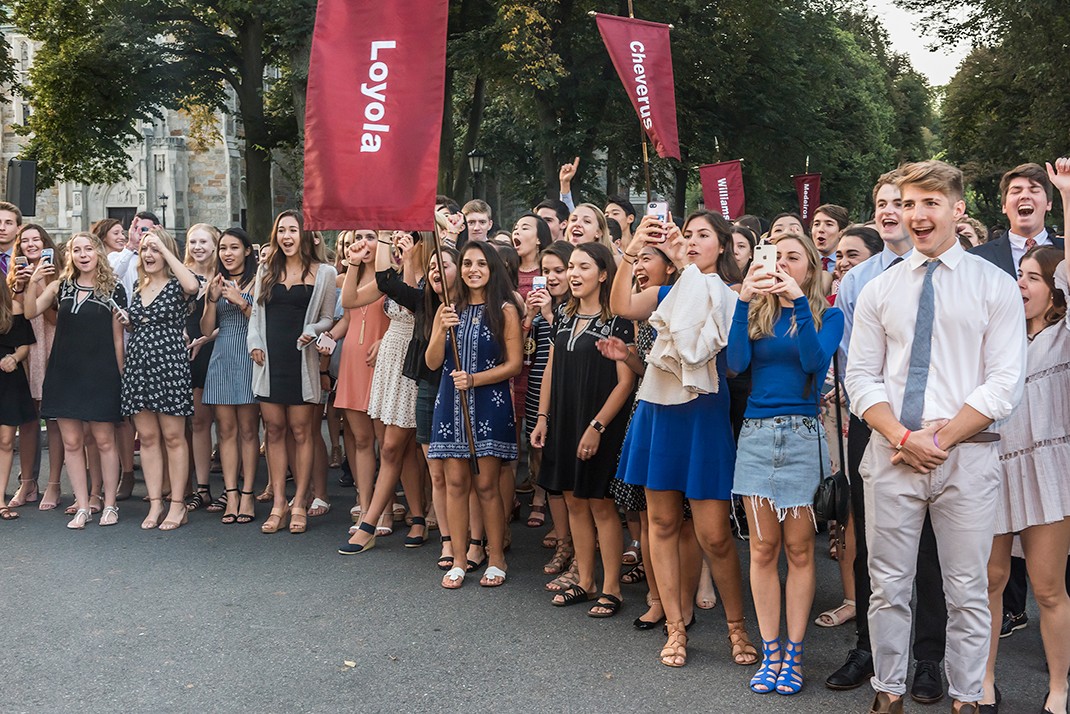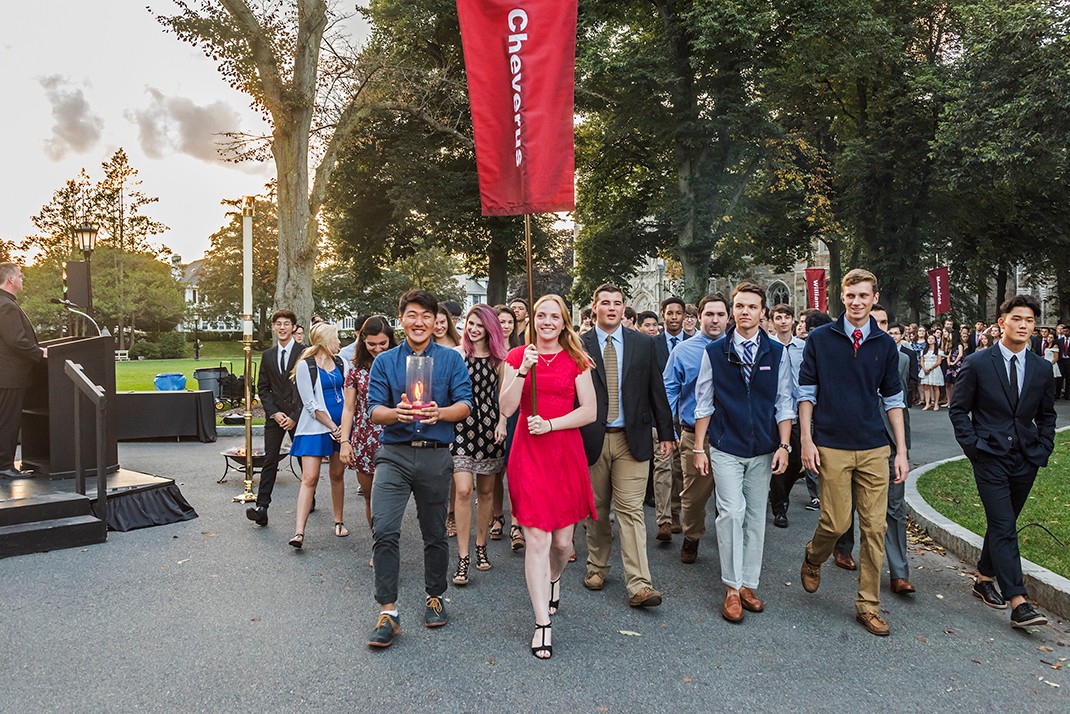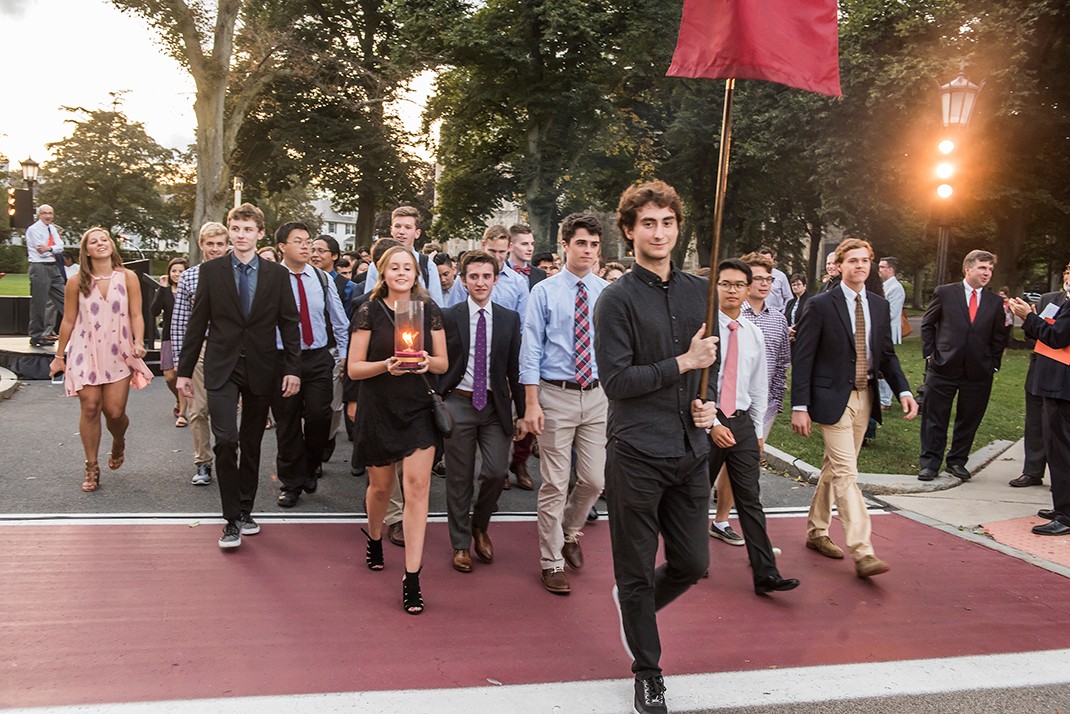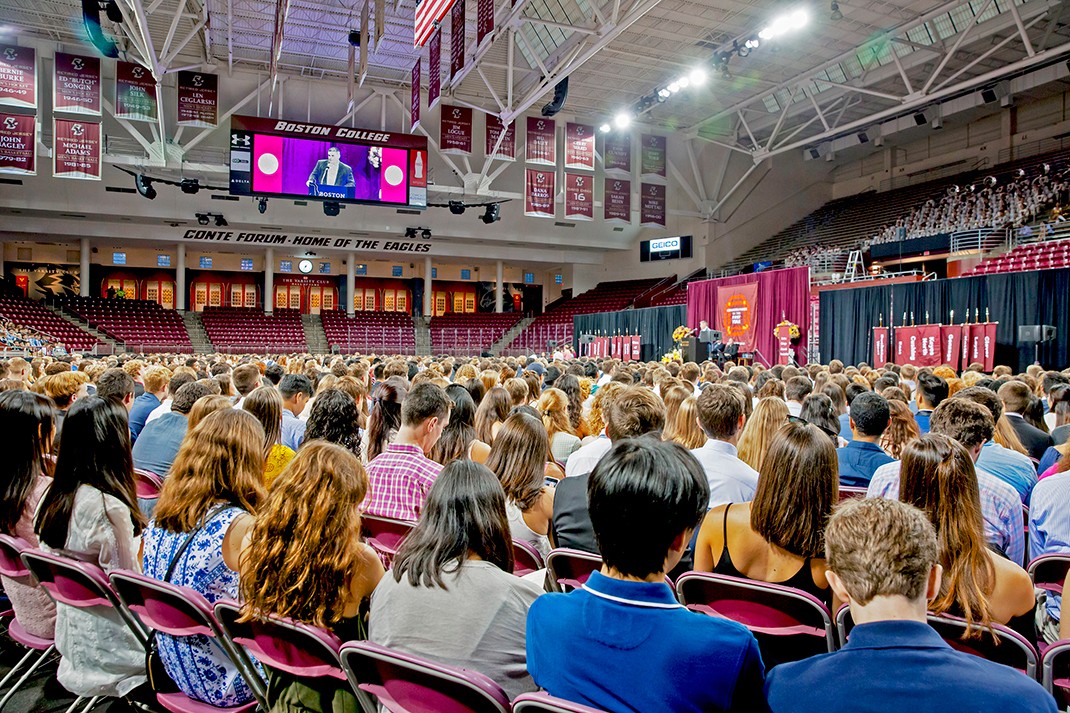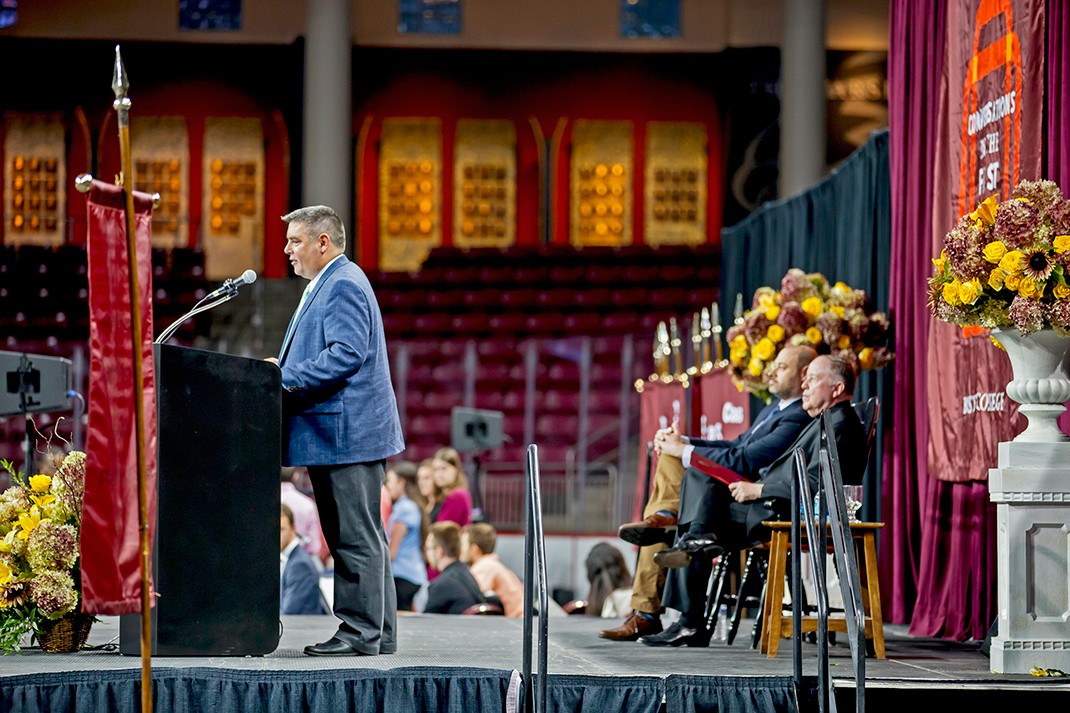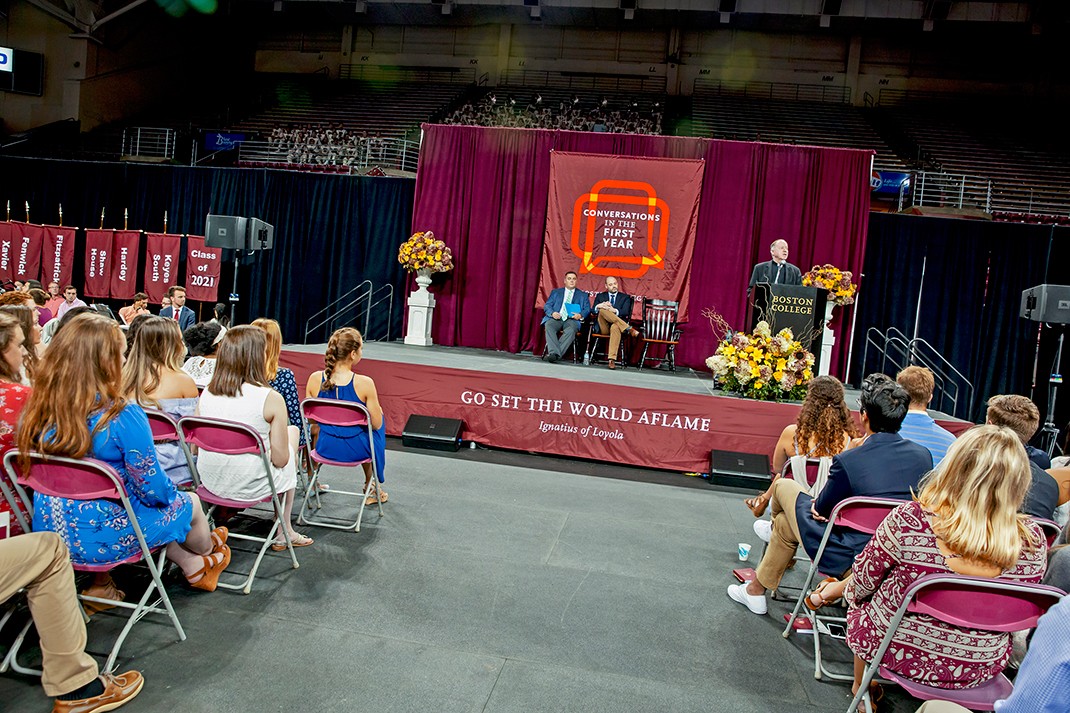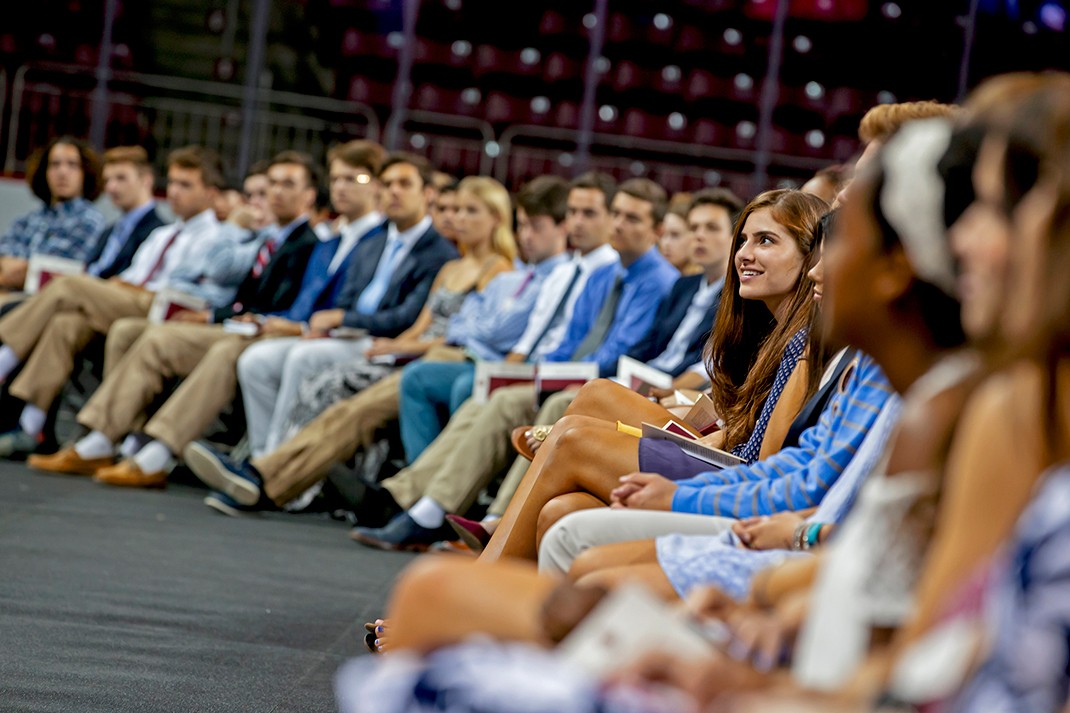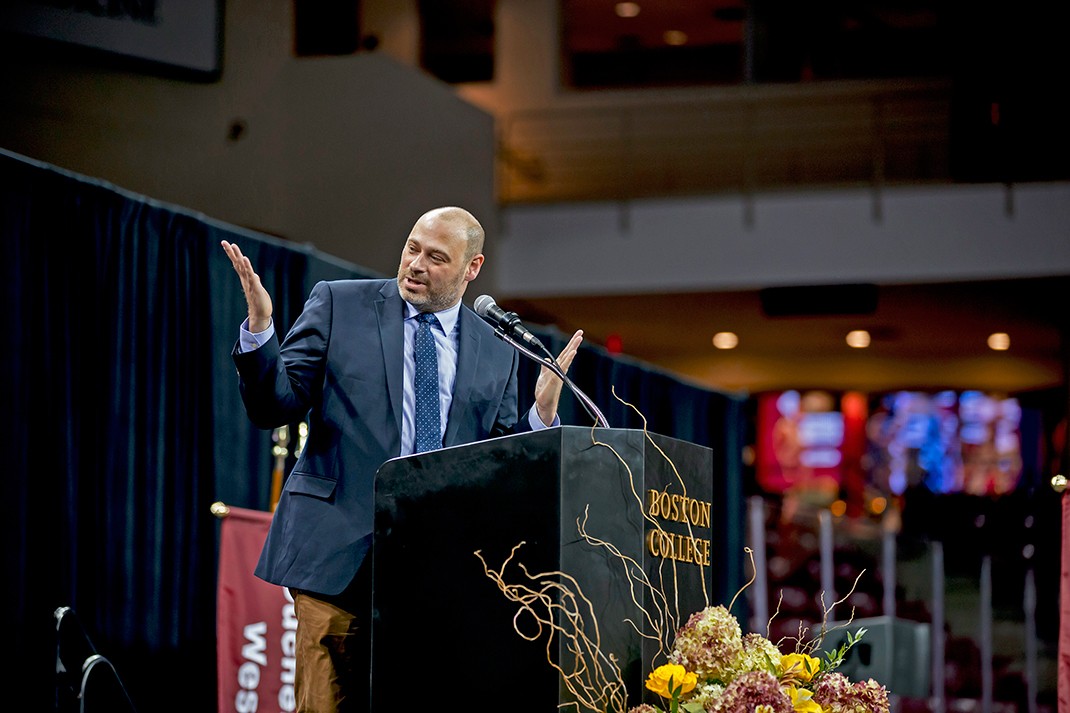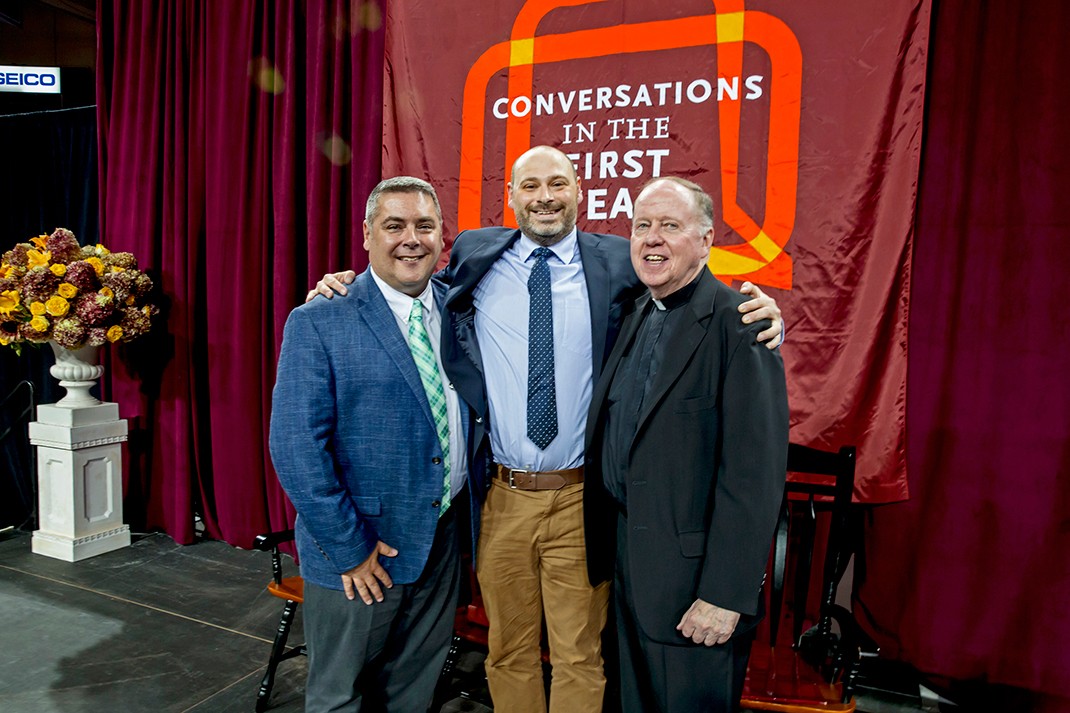 —University Communications