Photo by Caitlin Cunningham

Lev Golinkin '03, author of the memoir A Backpack, a Bear, and Eight Crates of Vodka, will serve as the keynote speaker at First Year Academic Convocation on Sept. 7, at 7 p.m., in Conte Forum.

Immediately prior to Golinkin's address, the Class of 2021 will embark on the First Flight Procession, a lantern-lit  journey from Linden Lane to Conte Forum, mirroring the same path they will follow on their graduation day. Prior to the procession, the University's Jesuit community, faculty and administration offer a blessing and encourage students to heed the message of Jesuit founder Saint Ignatius of Loyola to "go set the world aflame."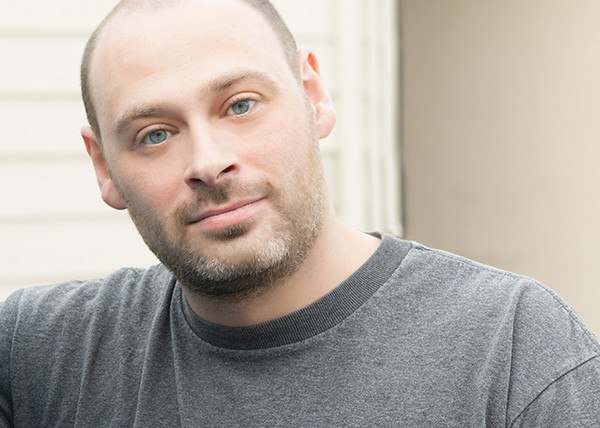 At his talk, Golinkin will discuss the both heartbreaking and hilarious story of a Jewish family's escape from Soviet oppression.

Golinkin, Jewish by birth, spent his childhood in Kharkov (now Kharkiv), Ukraine, where he and his family suffered daily from anti-Semitic persecution under the Communist regime. In the autumn of 1989, shortly before the fall of the Berlin Wall, Golinkin's parents learned that the United States would soon restrict immigration by Soviet Jews. His book chronicles how this looming deadline prompted his family to begin the arduous journey that brought Lev, his parents, his older sister Lina and his grandmother initially to Vienna, Austria, and then to Lafayette, Ind.

The second alumnus to speak at First Year Academic Convocation, Golinkin joins a notable roster of previous speakers, including Barack Obama, John McCain, humanitarian Dr. Paul Farmer, and novelists Colum McCann, Ann Patchett and Dave Eggers.

His op-eds and essays on the Ukraine crisis have appeared in The New York Times, Los Angeles Times, Boston Globe and Time.com, among others, and he has been interviewed by "WSJ Live" and "HuffPost Live" A Backpack, A Bear, and Eight Crates of Vodka is his first book.

First Year Academic Convocation is coordinated by the Office of First Year Experience, part of the Division of University Mission and Ministry.


—Phil Gloudemans | University Communications