Archbishop of Atlanta Wilton D. Gregory, the highest-ranking African American bishop in the United States, who heads one of the country's fastest growing archdioceses, will address the graduates at Boston College's 142nd Commencement Exercises on May 21.

University President William P. Leahy, S.J., will present Archbishop Gregory with an honorary Doctor of Laws degree at the ceremony, which will take place at 10 a.m. in Alumni Stadium, rain or shine. Complete logistical information is available at the Commencement 2018 website.

In addition, the University will present honorary degrees to: retired Boston College administrator Joseph Duffy, S.J., '50, MA'51, STL'58, former University Secretary and former rector of the Jesuit Community; Drew Gilpin Faust, outgoing president of Harvard University; Kendall B. Reid '79, award-winning HBO documentary producer; and Alberto Vasallo III '89, president and CEO of El Mundo Boston.

Boston College students will receive their undergraduate and graduate degrees at separate ceremonies held around campus after the main Commencement event.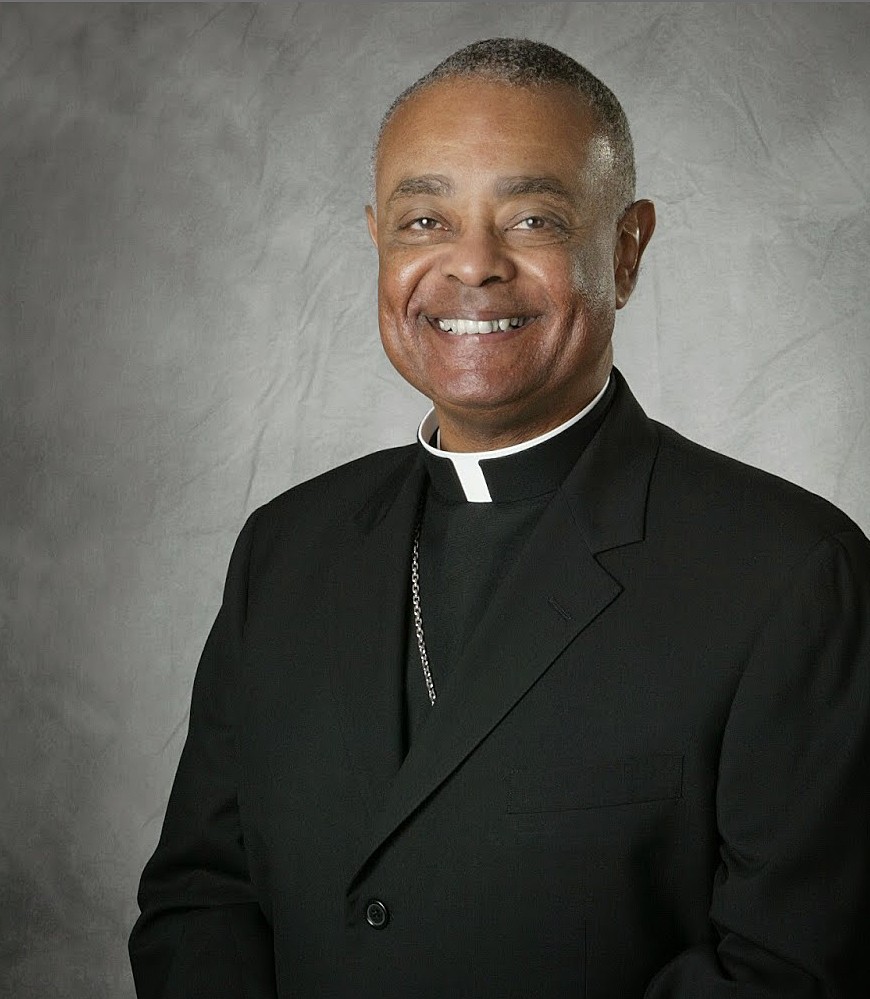 Archbishop Wilton D. Gregory

Archbishop Gregory was appointed in 2004 by Pope John Paul II as the sixth archbishop of the Archdiocese of Atlanta. Since his arrival, the archdiocese has grown from less than 400,000 members to 1.2 million, with 103 parishes and missions, 277 diocesan and religious priests and 18 archdiocesan Catholic schools.  

The Chicago native has been at the forefront of critical issues facing the Catholic Church and wider society. As president of the U.S. Conference of Catholic Bishops from 2001-04, he was praised by Time magazine and other observers for advocating and leading policy changes in the wake of the clergy sex abuse scandal. He commissioned a conservation and sustainability action plan for the archdiocese in anticipation of Pope Francis' Laudato Si' encyclical on the environment. In 2016, he chaired a USCCB task force on racial issues in the wake of shootings that left citizens and police officers dead.

He also has released pastoral statements on controversies such as the death penalty and euthanasia/physician-assisted suicide, and articles on the subject of liturgy, particularly in the African American community.

Announcing an honorary degree for Archbishop Gregory last year, the University of Dallas lauded him for "[building] bridges across ethnicities and classes, and within the Catholic Church."

Archbishop Gregory's aspiration to the priesthood began when he was 11; he was ordained a priest of the Chicago Archdiocese in 1973. He became the youngest bishop in the U.S. at age 35 as auxiliary bishop of Chicago. In 1994, he was appointed bishop of the Diocese of Belleville, Ill., where he served for 10 years. He holds a doctorate in sacred liturgy from the Pontifical Liturgical Institute in Rome.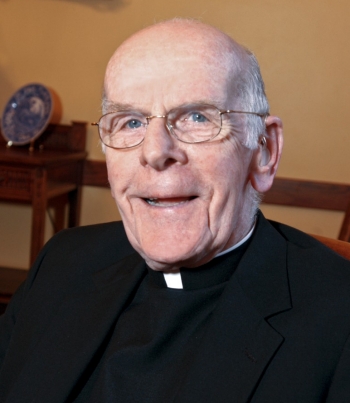 Joseph P. Duffy, S.J. (Lee Pellegrini)
Joseph P. Duffy, S.J.

Fr. Duffy, who served as University Secretary for two decades, has given a lifetime of service to the University.  

His BC career began in 1975 as a faculty member in the School of Education. A University trustee from 1982-88, he also was rector of the Jesuit Community – which, during his term, made a $1.5 million gift to help establish the Jesuit Institute. During his tenure as University Secretary, Fr. Duffy oversaw the myriad details involved in Boston College's annual Commencement Exercises.

A Boston native, Fr. Duffy joined the Society of Jesus in 1944, after his graduation from Boston College High School. He holds bachelor's and master's degrees in philosophy, and a licentiate in sacred theology, all from Boston College. He also earned a master's of science degree and a doctorate from Fordham University.

During his teaching career, which began in 1951 at Fairfield Preparatory School in Conn., he also worked as assistant principal, then as principal, at Cheverus High School in Maine; as principal of Boston College High School, which established a scholarship in his name; and as a lecturer at Fairfield University. He also was superintendent of schools for the Diocese of Manchester, NH, and director of secondary education for the New England Province of the Society of Jesus.

Over the years, Fr. Duffy has been a member of numerous boards, committees and commissions in Jesuit, Catholic and public education; he also serves on the executive committee of BC's Association of Retired Faculty.

He will receive an honorary Doctor of Science in Education degree.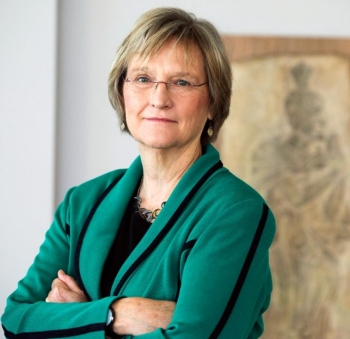 Drew Gilpin Faust (Stephanie Mitchell)
Drew Gilpin Faust

The Lincoln Professor of History at Harvard's Faculty of Arts and Sciences, Faust was named the university's 28th president in July 2007, becoming the first woman to lead the institution. She will step down from the post this summer.

As president of Harvard, Faust has expanded financial aid to improve access to Harvard College for students of all economic backgrounds and advocated for increased federal funding for scientific research.

In addition, Faust is credited with broadening the university's international reach, raising the profile of the arts on campus, embracing sustainability, launching the online learning partnership "edX" with MIT, and promoting collaboration across academic disciplines and administrative units.

A Civil War historian, Faust is the author of six books and has been honored with the prestigious Francis Parkman Prize; she also received the Bancroft Prize in 2009 for her book, This Republic of Suffering: Death and the American Civil War.

In 2011, Faust delivered the inaugural lecture in a series to mark BC's 150th anniversary and received the first Sesquicentennial Medal, to honor her contributions to higher education.

She will be awarded an honorary Doctor of Humane Letters degree.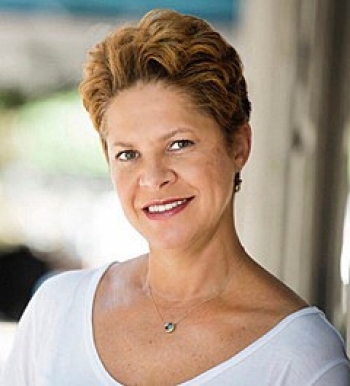 Kendall B. Reid (Shellee Fisher)
Kendall B. Reid

Reid has developed some of the most compelling television for HBO Sports over a 36-year television career. She co-produced the 1996 Peabody Award-winning documentary "Journey of the African American Athlete," widely acclaimed as the most comprehensive examination of the history of the black athlete in America.  She followed that achievement with another Peabody-winning film, "Dare to Compete: The Struggle of Women in Sports," which traced the history of American women and their fight for equality in sports.

From 2000-03, Reid produced a series of captivating sports documentaries, including "Bill Russell: My Life, My Way," "A City on Fire: The Story of the '68 Detroit Tigers," and "OJ: A Study in Black & White," followed by the Emmy Award-winning, 12-part documentary series "Legendary Nights," a riveting collection of the most memorable fights in the 30-year history of HBO Sports Boxing. In 2005, she began producing content for HBO's newest venture, HBO's Digital Media. She retired from HBO in 2014, and now resides in Florida.

While at BC, she earned bachelor's degrees in psychology and communications. She is a member of the AHANA Alumni Advisory Council, the AHANA Executive Committee, and the BC Energy and Environmental Network. Reid also served on the organizing committee for Reconnect, the first-ever reunion of AHANA alumni, held in 2009; she attended Reconnect II in 2016.

Reid will receive an honorary Doctor of Fine Arts degree.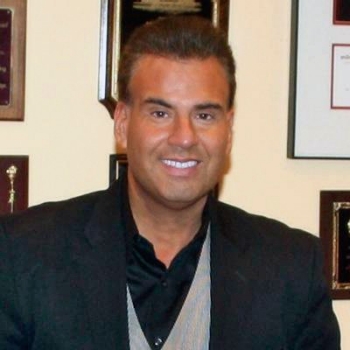 Alberto Vasallo III
Alberto Vasallo III  

Vasallo is president and CEO of El Mundo Boston, publisher of the largest Latino newspaper in New England.

Founded in 1972, El Mundo Boston is a Hispanic-owned and operated family business known for its strong commitment to the Latino community in Boston and beyond. El Mundo Boston has evolved beyond its Spanish-language print newspaper to include a vibrant digital presence and sponsorship of events, proving itself the premier means of reaching the Hispanic marketplace of New England.

More than 20 years ago, Vasallo partnered with the Boston Red Sox to create Latino Youth Recognition Days at Fenway Park, which have honored more than 1,500 Latino schoolchildren for their academic achievements. In 2004, he launched the El Mundo Latino Career Expo, which has grown to be the largest Latino career fair in New England.

He also established El Mundo Latino Family Festival, an annual event that brings thousands of participants to Fenway Park to celebrate Latino culture. El Mundo Boston also hosts an annual Hispanic Heritage Breakfast, where leaders from the public and private sectors gather to honor the contributions of Latinos.

The son of Latino immigrants, Vasallo graduated from Boston College with a bachelor's degree in finance. He is a founding member of the Latino Advisory Council of Boston Children's Hospital Trust and a corporator of Eastern Bank Corporation.

Vasallo's honors include a Community Service Award from Action for Boston Community Development and the John A. Dinneen, S.J., Hispanic Alumni Community Service Award from Boston College.

He will receive an honorary Doctor of Social Science degree.
—University Communications