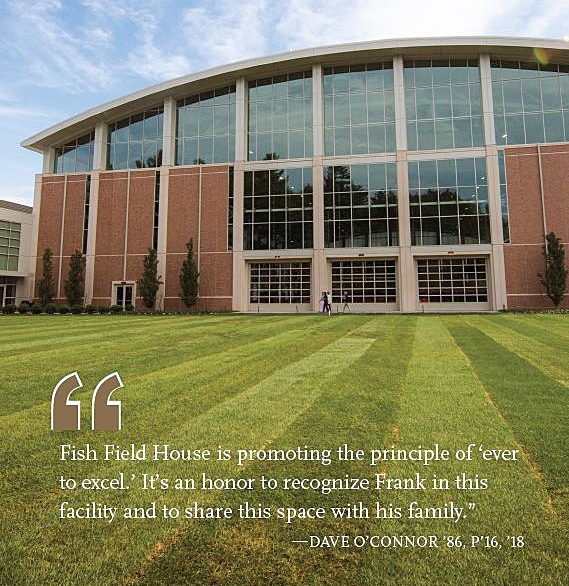 The natural grass practice field adjacent to the Fish Field House was dedicated September 27 as the Chamberlin Practice Field in memory of former BC football standout and NFL veteran Frank Chamberlin '00, who died in 2013 after a battle with cancer.
The dedication, which featured a blessing from Vice President for University Mission and Ministry Jack Butler, S.J., was made possible through a generous lead gift from University Trustee David O'Connor '86, senior managing partner at High Rise Capital Partners, LLC, and his wife, Maureen, as well as support from BC football alumni and community members, many of whom were present to honor Chamberlin's memory.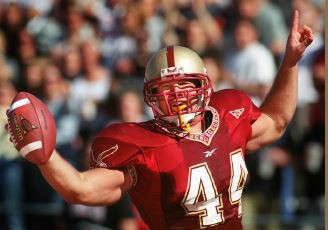 A four-year football letter winner who played on both sides of the ball as a linebacker and fullback, Chamberlin received All-Big East honors and won the Scanlan Award—BC's highest football honor—before being drafted in 2000 by the Tennessee Titans. He played six years in the NFL for the Titans, Bengals, and Texans before retiring in 2007.  

Following his playing days, Chamberlin went on to a successful career in equities trading for Keefe, Bruyete & Woods, an opportunity he credited to O'Connor, who served as a mentor and professional advisor. Chamberlin rose to the rank of vice president at the firm before cancer took his life at the age of 35.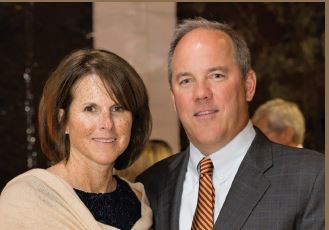 He left his wife, Lisa, and their three daughters, Micaela, Leah, and Brooke.

The O'Connors, longtime supporters of Boston College and BC football, and close friends of the Chamberlin family, spearheaded the fundraising efforts that brought the Chamberlin Practice Field to fruition.

"To me, Frank was the epitome of a BC student-athlete," said O'Connor. "The Fish Field House promotes the principle of 'Ever to Excel,' which Frank represented better than anyone. It is an honor to recognize him in this facility and to share this space with his family."

Lisa Chamberlin expressed gratitude to the O'Connors for making the vision of honoring her late husband a reality.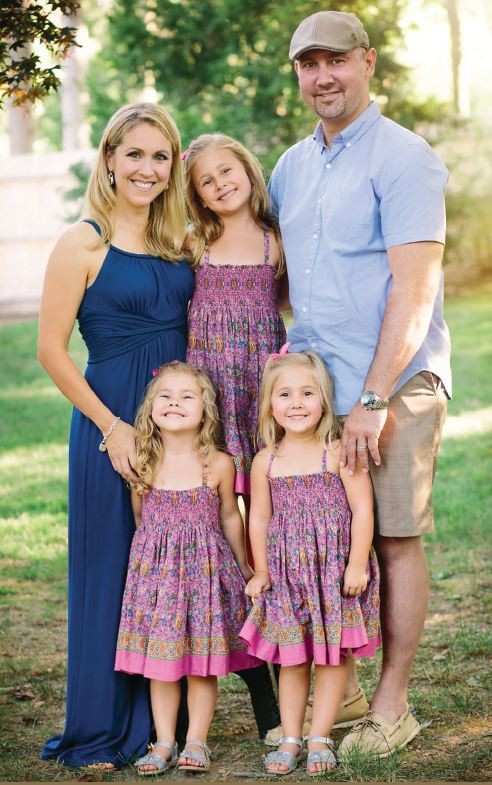 "Our family is deeply grateful to the O'Connors and the Boston College community for coming together to honor Frank's memory in such a special and lasting way," she said.

"During his four years as an Eagle, he loved nothing more than hitting the practice field with his BC teammates, who became like a family to him. It is impossible to overstate the impact that Boston College had on Frank's life, as he maintained a strong connection to his alma mater long after he graduated.

"Our three daughters are immensely proud to know that his legacy will live on at Boston College through this field, and are inspired to follow their own dreams, as he did, with passion, dedication, and, of course, practice."


Jack Dunn | University Communications