Boston College has named Martin Jarmond, deputy director of athletics at The Ohio State University (OSU), as the next William V. Campbell Director of Athletics.   He succeeds Brad Bates, who will become vice president of Collegiate Sports Associates in June.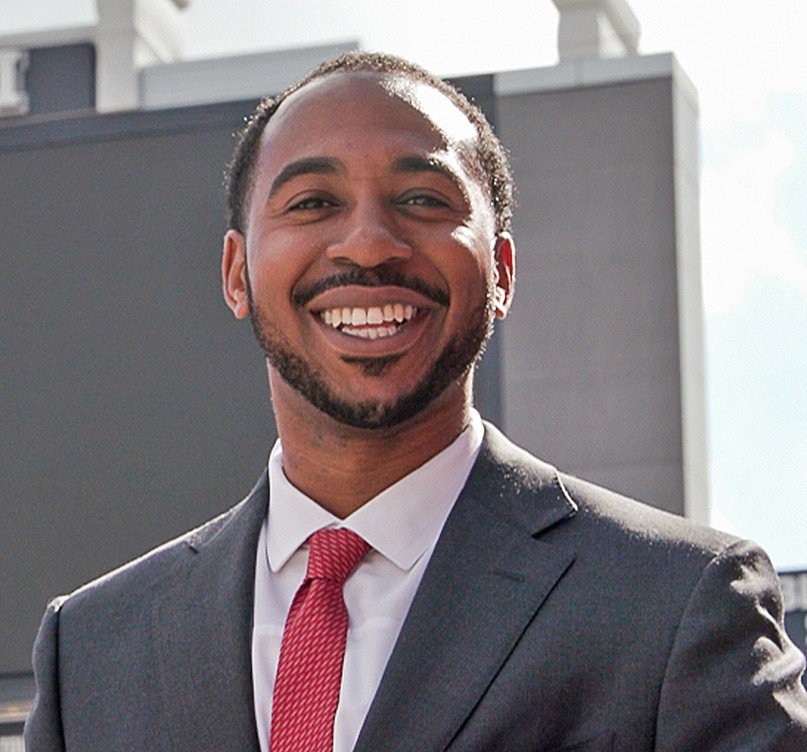 At Ohio State, Jarmond also functioned as chief of staff for Athletics Director Gene Smith, and directed external and internal relations and day-to-day operations at an athletics program that has approximately 1,100 student athletes in 36 Division I sports, 375 employees, and a budget of $170 million. He served as sport administrator for football, men's basketball, baseball, and men's and women's golf programs, and was a member of the AD's executive leadership team where he participated in strategic planning and directed search committees for coaches and administrators.

As OSU Athletics' chief advancement officer, Jarmond helped raise more than $120 million between 2010-2012, and was a member of the University Development Senior Leadership team for the $2.5 billion "But for Ohio State…" capital campaign.  In addition, he chaired the Athletics District Master Plan, which included $200 million in Athletics construction projects.

Jarmond was a member of the NCAA's inaugural College Football Playoff National Championship Advisory Group and the Rose Bowl Advisory Committee.  This week, Sports Business Daily Journal recognized his contributions to intercollegiate athletics by naming him to its prestigious Forty Under 40, Class of 2017.
   
Prior to joining OSU, Jarmond worked as assistant athletics director for development at Michigan State University, where he served on the athletic director's executive leadership team, was a key member of the $1.2 billion "Campaign for MSU" development team, and liaison between Michigan State's University Development and Alumni Association leadership.

University President William P. Leahy, S.J., described Jarmond as someone well prepared to advance Boston College Athletics.

"I am delighted that Martin Jarmond will be the next athletics director at Boston College," said Fr. Leahy. "His work as deputy director of athletics at Ohio State and at Michigan State have given him not only appreciation of the opportunities and challenges of intercollegiate athletics, but also experience in how to respond effectively to them. He is a person with high energy, infectious enthusiasm, and an impressive ability to engage with people and issues."

Jarmond said he was excited for the opportunity to lead Boston College Athletics.

"I am humbled and honored to serve as the William V. Campbell Director of Athletics at Boston College," said Jarmond. "I am grateful to Fr. Leahy and Boston College for entrusting me with this role.  I have always believed that the commitment to high academic standards and competing at the highest level athletically are not mutually exclusive. The opportunity to serve at a top-notch academic institution in the ACC is a dream come true for me. I am passionate about helping young people develop and integrate the intellectual, athletic, social and spiritual components of their lives.  

"My leadership style is consistent with BC's values: operating with integrity, passion, and a relentless focus on getting better every day," said Jarmond.  "I can assure you that I will put in the work to make our students, alumni, and fans proud of BC athletics. I knew it would take a special place to leave Ohio State. It is clear to me that Boston College is that place."   

Other directors of athletics expressed praise for Jarmond.

"Martin is one of the best administrators I have ever worked with," said Gene Smith, who serves as OSU's senior vice president and Wolfe Foundation endowed athletics director. "His leadership skills are exceptional. It has been a tremendous honor working with him and watching him develop into a premier athletic administrator. His contributions to The Ohio State University have been significant, and he will be missed."

"Boston College is getting an individual with outstanding leadership and experience in Martin Jarmond," said Mark Hollis, athletic director at Michigan State University. "His ability to bring people together, working toward a common purpose, is among his greatest assets.  I am excited to see my friend in this leadership role at BC, and know that he will have a positive impact on the school's student-athletes, students, alumni, faculty and friends."

University of North Carolina-Chapel Hill Athletics Director Bubba Cunningham also applauded the hiring.

"Martin's breadth of experience and commitment to students and coaches is extraordinary," said Cunningham. "As a former student-athlete, he has an incredible grasp of the student experience and the coaching requirements needed to succeed. He will be a tireless champion for the entire Boston College community. I am personally delighted that Martin will be joining the ACC in such a great leadership position. I wish him and Boston College all the best."     
 
A native of Fayetteville, NC, Jarmond graduated from the University of North Carolina at Wilmington, where he was a two-time captain of the basketball team, earned All-CAA Academic honors, and helped the Seahawks gain their first NCAA tournament appearance.  He earned both an MBA and a master's in sports administration from Ohio University.

He is married to Dr. Jessica Jarmond, a dentist. Their daughter, Scarlett, is 20 months old.

At Boston College, Jarmond will lead an athletics program with 750 student-athletes competing in 31 varsity sports. A perennial leader in NCAA student-athlete graduation rates, Boston College last year ranked fifth in the nation with an overall Graduation Success Rate (GSR) of 95 among Football Bowl Subdivision schools and had 13 varsity teams earning a perfect GSR score of 100.

Jarmond will be introduced at a press conference on Monday, April 24, at noon in the Yawkey Athletics Center.

—Jack Dunn | University Communications