Above: A rendering of the planned recreational center, a 240,000 square-foot facility that will benefit all BC students, faculty and staff.
Boston College Athletics Director Brad Bates has announced plans for three projects to enhance intercollegiate, intramural and club sports at Boston College:  a recreational center, athletics playing fields, and an athletics field house. 
The initiatives, an investment of approximately $200 million, result from a multi-year assessment and planning effort regarding BC Athletics, as well as focused fundraising with alumni and friends of Boston College. 
The recreational center, a 240,000 square-foot facility that will replace the Flynn Recreation Complex and be located at the site of Edmond's Hall on Thomas More Drive, will benefit all BC students, faculty and staff. Approved by the City of Boston in 2009 as part of the University's Institutional Master Plan (IMP), the project will begin this summer after permits have been obtained. The center, made possible by a lead gift from Trustee Margot Connell and her family, will require two years for construction.    
The University will also seek permitting for new baseball, softball and intramural fields on the Brighton Campus, which were also approved in the 2009 IMP.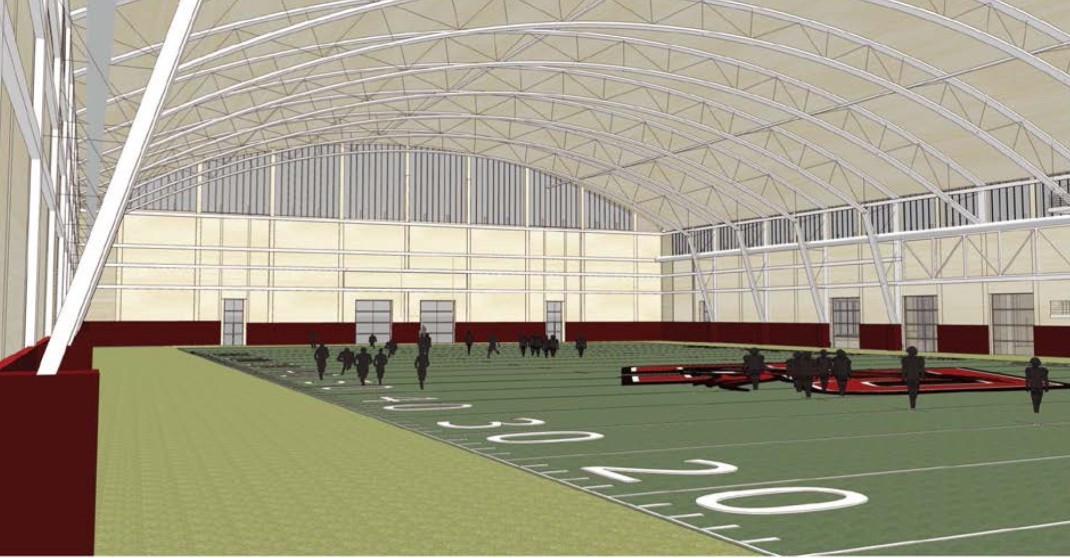 Bates said that fundraising for both projects will continue throughout the process. 
In addition, Bates stated that the University will begin discussions with Boston city officials regarding construction of an athletics field house that would be located adjacent to Alumni Stadium. This indoor facility, to be funded through private gifts, would provide much-needed space for varsity football and other field sports, as well as campus recreation, club sports, and intramurals. 
Additional information about the new recreational complex, playing fields and athletics field house will be made available to the Boston College Allston-Brighton Community Task Force and local residents in a pre-filing meeting.   
"These new facilities will provide benefits for all BC students and student-athletes," said Bates. "We need the financial support of all of our alumni who have benefited from their BC education to provide opportunities for the next generation of BC students. The athletics field house sets an example of what we can do when our alumni and friends offer their support for our athletics initiatives. 
"We are excited for the future of BC Athletics."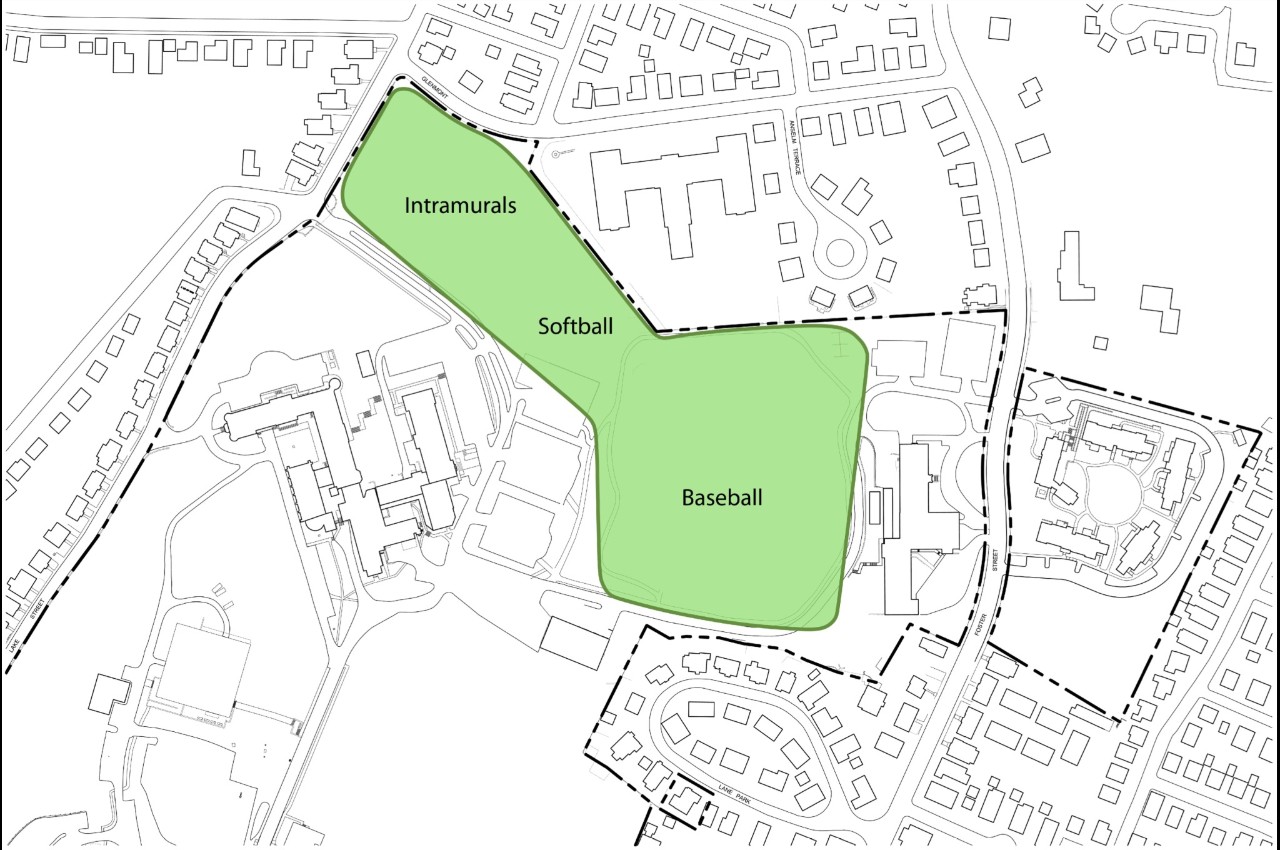 COMMENTS FROM THE BC COMMUNITY

Mikey Hoag '86 and Jay Hoag, BC Athletics Donors
"Athletics plays an integral role within the Boston College community. We believe that an athletics field house—as well as a new recreational center and baseball, softball and intramural fields—will significantly enhance not only the varsity student-athlete experience, but also act as a centerpiece for the entire University community."
William V. Campbell Hon '12, BC Athletics Donor
"Facilities are vital to intercollegiate athletics today. I applaud Father Leahy and Brad Bates for coming up with the vision and ability to realize an athletics field house—the most significant facility project for athletics since the Yawkey Athletics Center.  I am thrilled to lend my support as we strive to live up to our motto of 'Ever to Excel.'"
Steve Addazio, Head Football Coach
"This announcement represents a commitment from Boston College to give our students the best facilities possible.  We are very excited for an indoor facility that will provide our student-athletes an opportunity to develop throughout the winter months."
Mike Gambino, Head Baseball Coach
"At Boston College we talk about and believe in cura personalis – care for the whole person. The BC Athletics Department, and specifically the baseball program, strives to live up to that standard by making sure our student-athletes reach their full potential on the field, in the classroom and as people.  These new facilities will play a huge role in helping our players develop on the diamond and, in turn, helping our program compete on the national stage and for a chance to go to The College World Series in Omaha."
Ashley Obrest, Head Softball Coach
"The new softball field and athletics field house will absolutely change the course of our player development and recruiting. Here at Boston College, we aim to build a positive experience for our student-athletes and provide the necessary resources to compete for championships. With the addition of an indoor facility, we will be able to train year-round in a permanent structure. We couldn't be more excited for this news." 
Alison Foley, Head Women's Soccer Coach
"The athletics field house shows the commitment and understanding of Boston College to continue to provide the resources for us as coaches to succeed at the highest level.  This will not only allow for a professional year-round training environment for our student-athletes, but will show our recruits the level of dedication Boston College Athletics has for them."
Sam Leedy '17, Intramural Student Staff Supervisor
"I'm very excited about the announcement regarding a new recreation complex, athletics field house and playing fields for varsity and intramural use, as they will allow for greater opportunities in intramurals and expanded intramural leagues for all BC students."
Abby Campbell '16, Rec Plex Fitness Attendant
"The new recreation center will be a tremendous benefit for the BC campus as a whole.  The increased space will encourage even more students to dedicate time to their health and well-being."
Ryan McGowan '18
"The announcement of a new rec center is wonderful news for BC students. Having a new facility with state-of-the-art amenities will benefit everyone, and greatly enhance the overall student experience at Boston College."
____________________________________________________________________________________
Jack Dunn | News & Public Affairs
Chris Cameron | BC Athletics