A Palm Sunday event will celebrate the many contributions of T. Frank Kennedy, S.J. '71 (1948-2016), internationally recognized scholar of the Jesuit music tradition and a founding member and long-time chair of the Music Department, to the cultural, intellectual and artistic life of Boston College.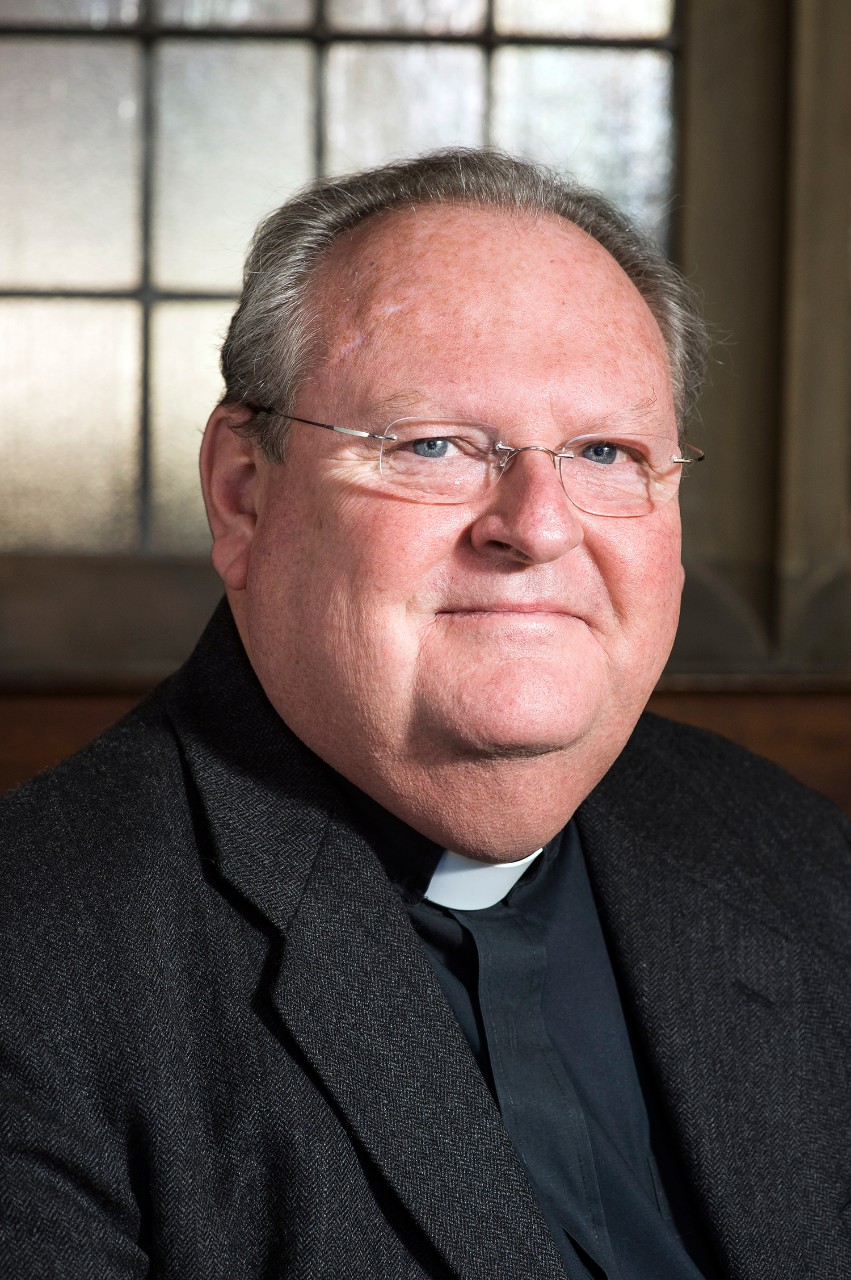 The March 25 tribute will feature a 3 p.m. concert, "Music of the Baroque and the Jesuit Mission," in Gasson 100, followed by a 4:30 p.m. reception and book launch in Gasson Commons 112.

Organizers say the event "provides an occasion for the BC community to recall and renew the legacy of one of BC's great Jesuit leaders."  

"Whether as a visionary leader, a trusted colleague, or as friend and mentor, Fr. Kennedy's commitment to BC's mission – and especially the intersection of faith and culture – stood as a guiding light to us all," said Music Department Chair and Professor Michael Noone, an event organizer.

"An active harpsichordist until a hand injury made playing impossible, he was also a scholar and an educational leader. He founded the Music Department as part of his vision of mission and on March 25 we celebrate [his] memory," said Noone.

A music historian who was the Peter Canisius Professor of Humanities and Music, Fr. Kennedy had a keen interest in the growth and development of Jesuit early music and its role in missions to various far-flung new lands. He was known in particular for his groundbreaking research in Latin American and European archives to unearth the rich history of "mission music" and its diverse musical forms, associated especially with Jesuit settlements in Paraguay and Brazil.

At the 2016 Arts Festival, Fr. Kennedy was presented with the BC Arts Council Faculty Arts Award, praised for his "profound" efforts to promote Jesuit culture in Western artistic practice. As prefect of St. Mary's Chapel, he inaugurated a series of concerts that continues today. Fr. Kennedy also served as Jesuit Institute director from 2002-2014 and rector of the Boston College Jesuit Community.

"Music of the Baroque and the Jesuit Mission," which takes its title from an article Fr. Kennedy published in Studies in the Spirituality of Jesuits, will present music associated with his research into the "Tropical Baroque," and will premiere performances of works he recovered from manuscript sources. Conducted by BC

Distinguished Artist-in-Residence John Finney, the concert will include works by composers Marc-Antoine Charpentier and J.S. Bach, presented by an ensemble of Music Department alumni, current students and professional players whose lives were touched by Fr. Kennedy.

John W. O'Malley, S.J., Georgetown University professor of theology, will then launch Listening to Early Modern Catholicism, a volume of essays dedicated to Fr. Kennedy and named for a 2014 conference he convened, and at which Fr. O'Malley spoke. Also speaking will be former Jesuit Institute research fellow Daniele Filippi, who edited the book – comprised of select papers from the conference – along with Noone.

Fr. Kennedy maintained that "the early generations of Jesuit theologians provided an underpinning for the arts that was grounded in the experience of the Spiritual Exercises," said Noone. For him, "music came to represent an icon of Jesuit activity in the early modern period."

Morrissey College of Arts and Sciences Dean Gregory Kalscheur, S.J., other members of the Jesuit community andthe Kennedy family will take part in the public event, which is sponsored by the Office of the Provost and Dean of Faculties, the Jesuit Community, MCA&S, the Institute for the Liberal Arts, the Jesuit Institute and the Music Department. For additional details, email concerts@bc.edu.


Rosanne Pellegrini | University Communications