Boston College's Gaelic Roots Series – which explores Irish, Scottish, American and related folk music traditions through concerts, talks and other events – kicks off its fall schedule on Sept. 13 with a lecture and concert by Irish musician and scholar Gearóid Ó hAllmhuráin.
Supported through the Center for Irish Programs in collaboration with the Alumni Association, all Gaelic Roots events are free and open to the public and begin at 6:30 p.m.
Ó hAllmhuráin, the bilingual Johnson Chair in Quebec and Canadian Irish Studies at Concordia University in Montreal, will present his new book Flowing Tides: History and Memory in an Irish Soundscape, which focuses on one of Ireland's most storied musical regions, Clare. Combining historical research with contemporary voices of oral music historians, and based on 30 years of fieldwork in Ireland and among Irish communities in the U.S. and Britain, Ó hAllmhuráin describes how Clare – often portrayed as remote and isolated – has long been influenced by global cultural flows, and how these changes have been expressed in the area's traditional music.
Following his talk, Ó hAllmhuráin will turn to his talents as a musician – an All-Ireland champion on concertina and uilleann pipes and member of Ireland's distinguished Kilfenora Céilí Band, with a discography that includes "Traditional Music from Clare and Beyond" and "Tracin'." He has performed, broadcast, adjudicated and lectured on Irish music throughout Europe and North America.
The event will take place at Connolly House, 300 Hammond Street.
On Oct. 3, Kieran Jordan, who teaches Irish dance at BC, will lead a traditional Irish céilí dance in Gasson 100. The evening will consist of easy-to-learn social dances taught by Jordan, and are open to anyone regardless of experience. Live music will be provided by fiddler Sheila Falls Keohane, Irish Studies Program faculty member and interim director of Gaelic Roots, along with Irish Studies students and friends.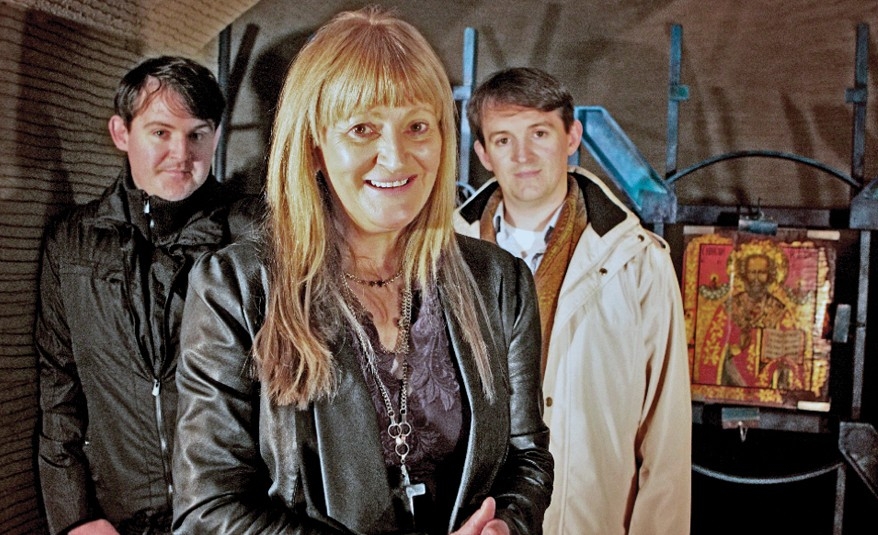 Concluding the semester on Dec. 7 in the Cadigan Alumni Center will be "A Celtic Christmas," with singer and musician Nórín Ní Riain and her sons Owen and Mícheál Moley Ó Súilleabháin. Ní Riain, who as a visiting faculty member at BC in 1990 was part of an effort to establish Irish music as a presence at the University, is an authority on Celtic music as well as sacred and spiritual songs from across the ages. One of her most famous collaborations was a trio of recordings with the Benedictine monks of Glenstal Abbey, and she's also performed with artists such as Sinead O'Connor, John Cage and Paul Winter. "A Celtic Christmas" will feature song and story, celebrating the wisdom, charm and wit of the Celtic tradition.
Registration is requested for the Sept. 13 and Dec. 7 events.  Click here for registration links and more information.
–Sean Smith / University Communications