Praying the "Our Father" with Jesus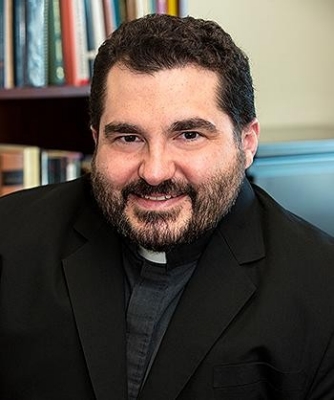 Overview of the Presentation
In this presentation Michael Simone, S.J. helps us view the Lord's Prayer through Jesus's eyes.  This is a personal project that Fr. Simone pursues in addition to his academic research and writing.  Simone reminds us that the library of books we call the Hebrew Bible or the "Old Testament" was the only Bible Jesus knew.  As Simone explores selected phrases or segments from the "Our Father," he points us to passages and words that may have captivated the mind of Jesus when Jesus uttered that prayer.  Simone's reflections demonstrate to the modern Christian believer just how powerful a source of revelation the Hebrew Bible continues to be. 
Michael Simone, S.J., STM assistant professor of Old Testament
Using this Resource
This resource is a guide to using an Encore presentation from the School of Theology and Ministry as a conversation starter with members of a faith community.  Each part of the presentation may be used separately, in combination with each other, or in a sequence over a period of time.  "Praying the Our Father with Jesus" has broad application for a faith community.  It could serve as a standalone adult ed series during Advent or Lent, or could augment the activities of existing parish groups, such as prayer groups or Scripture study groups.  Segments could be used by for periodic catechist meetings or Catholic school faculty meetings, and it would also be appropriate for high school religion students studying the life of Jesus or the New Testament.