Get Involved
A career journey is a lifelong process. Whether you are just starting out, conteplating a change in direction, or looking to assist current Boston College students, we hope you will stay connected with the Career Center. We offer full career services to recent alumni as well as multiple opportunities to volunteer your time and give back to current students. We also highly encourage you to stay connected with the Boston College Alumni Association and take advantage of their programs, events, and resources. 
If you are looking to recruit or connect with Boston College students, we recommend visiting our employer pages. Our employer engagement team would be happy to assist you.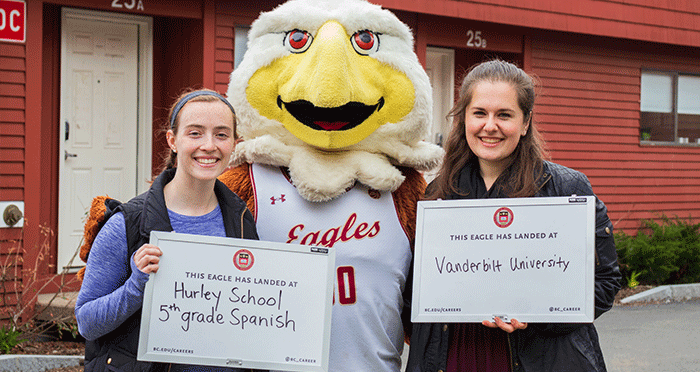 Career Services for Recent Alumni
Alumni of degree-granting programs who graduated within the past five class years are eligible for full access to the services available to undergraduate students, including EagleLink, career coaching by professional staff, as well as events such as career fairs.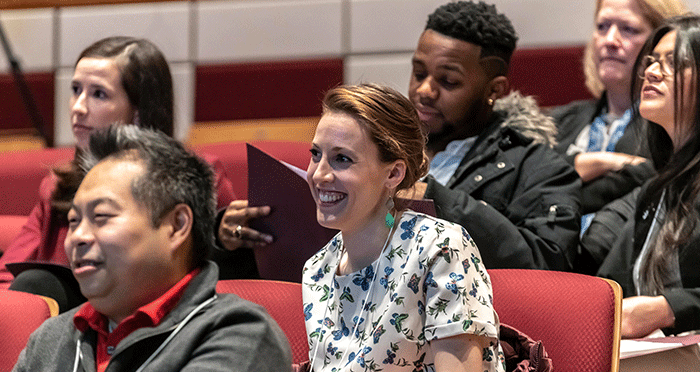 Career Services for All Alumni
If you graduated from Boston College more than five class years ago, you may take advantage of the following outside services:
Join Eagle Exchange
Connect with the global BC alumni network and provide mentorship to current students on our new online platform.