File photo: Boston College Connell School of Nursing graduate student Sarah Dice-Goldberg at a clinical placement in Boston. (Caitlin Cunningham)

The Boston College Connell School of Nursing has been awarded a $1.06-million grant from the American Nurses Foundation to fund a pilot project, led  by CSON Assistant Professor Monica O'Reilly-Jacob, aimed at reducing the barriers to financial reimbursement for nurse practitioner-led practices.
O'Reilly-Jacob's project, titled "Reducing Barriers to Nurse Practitioner Value-Based Care," is being conducted with research partners Jennifer Perloff, senior scientist and director of the Institute on Healthcare Systems at Brandeis University's Heller School for Social Policy and Management, and Connell School research scholar Cherlie Magny-Normilus.
The project is one of 10 innovative nurse-led projects across 20 states that have received a total of $14 million from the American Nurses Foundation (the Foundation) through its Reimagining Nursing (RN) Initiative, which seeks to transform health care by reimagining the nursing profession.
Selected from a pool of more than 300 submissions, the 10 pilot projects lean into nurses' knowledge and expertise to develop solutions that allow them to work more effectively in various care settings. According to the Foundation, the pilots aim to create a future where nurses—in hospitals, schools, clinics, and communities—drive change; use their skills; and, most importantly, are valued and compensated for the care they provide.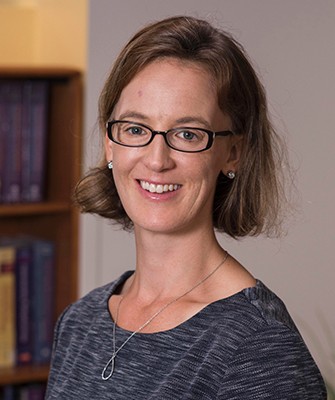 "From the hundreds of proposals received from nurse teams around the country, we selected the boldest ideas that address key nursing challenges," said American Nurses Foundation Executive Director Kate Judge. "These out-of-the-box solutions are what we need to transform health care and improve the lives of nurses and people in their care."
"The goal of this initiative is to see what works, not just at one nursing school or in one hospital system, but in multiple settings across the country," said Michelle Greanias, RN Initiative director.
The RN Initiative focuses on three priority areas:
Practice-Ready Nurse Graduates pilots will prepare newly graduated nurses to immediately succeed in and contribute to a variety of settings where patients need care.
Technology-Enabled Nursing Practice pilots will support the design and implementation of technology-based tactics and tools that enhance the practice of nursing.
Direct-Reimbursement Nursing Model pilots will expand nursing practice and elevate the value of nursing through direct reimbursement for nursing care delivery, management, and coordination outcomes.
O'Reilly-Jacob's project, which falls under the Direct-Reimbursement Nursing Model area, will develop a Nurse Practitioner (NP) Practice Risk Readiness Development Model that includes a tool to identify areas to improve practice risk readiness and a learning collaborative program. The model offers NP practices an opportunity to overcome challenges to risk readiness, ultimately facilitating more value-based payment contracts. The project will train other NP practice networks to replicate the model and bring individual NP practices together to build collective power for payer negotiation.
This is incredibly important, noted O'Reilly-Jacob, as the U.S. health care system is changing the way it pays for health care, rewarding value over volume. For small, independent, NP-owned practices, the transition to value-based reimbursement can pose significant financial risks. Tools to understand and mitigate the risks of value-based care are often not accessible or are designed for physicians.
"We conducted a survey and found only a quarter of nurse practitioner practices participate in value-based payment contracts," said O'Reilly-Jacob. "Many are ineligible due to insufficient patient volume or other payer rules. However, these practices often intentionally stay small so that they can form better patient-provider relationships. This project aims to find a path for these critically needed NP practices to flourish within a changing health care payment landscape."
According to the Foundation, by 2025, each pilot project will deliver evidence that demonstrates how their solution improves nursing. They will also provide resources and tools that enable their solution to be widely adopted within the profession. The RN Initiative's goal is to support the successful pilots and scale them more broadly, transforming the initial pilots into a reimagined health care system that puts nurses at the center.
"The Reimagining Nursing Initiative provides the solid investments nurses need to transform the education, regulation, and practice of nursing," said Judge. "Nurses are a natural catalytic force for accelerating the evolution of our health system because they have an unmatched perspective on prevention, wellness, and delivery of healthcare services."
The Reimagining Nursing Initiative is made possible through the generous support of the Kaiser Permanente National Community Benefit Fund at East Bay Community Foundation, AMN Healthcare, Omnicell, and the Salka Impact Fund.
American Nurses Foundation
American Nurses Foundation is the charitable and philanthropic arm of the American Nurses Association (ANA), with the mission to transform the nation's health through the power of nursing. The Foundation supports research, education, and scholarships, which improve health, wellness, and patient care. For more information, visit www.nursingworld.org/foundation.

University Communications | June 2022