Photos by Caitlin Cunningham

The Ricci Institute for Chinese-Western Cultural History is preparing for its formal opening at Boston College. The internationally acclaimed research center moved from the University of San Francisco—its location since its 1984 founding—to the Creagh Library on Brighton Campus, at 2125 Commonwealth Avenue, which underwent extensive renovations during the past several months.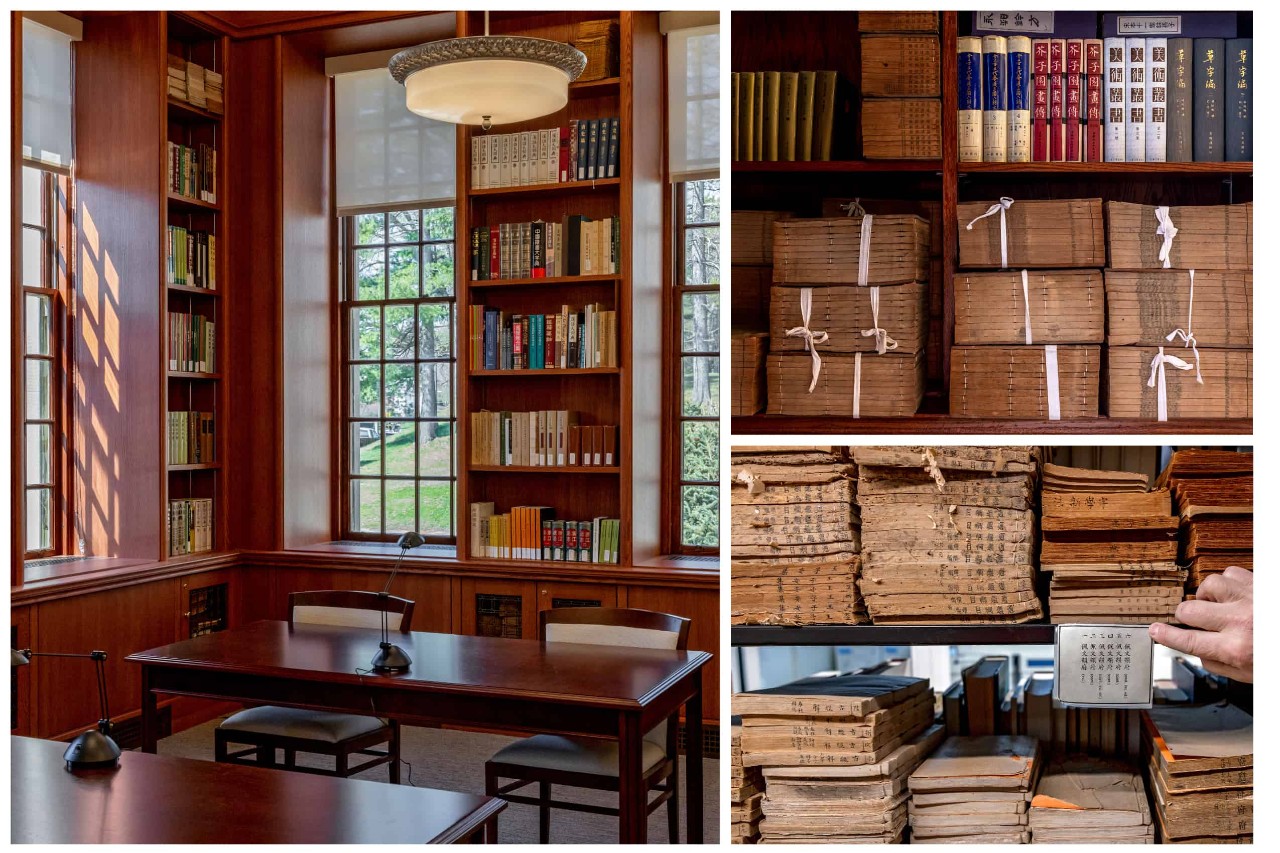 The Ricci Institute is recognized as an international leader in the study of missionary history, with a focus on the Jesuit missions from the 16th to the early 20th century, and the history of Christianity in China and East Asia. It supports research in a wide range of interests, including Chinese and East Asian history and relations with Europe, as well as the influence of China and Europe on each other, on religion and cultural philosophies of East and West, and on the sciences, technology, astronomy, cartography, and medicine.
In addition to offering workshops on archival resources, digitizing and cataloging special collections, hosting exhibitions, and supporting research and publications on important topics in Sino-Western cultural exchange, visiting scholars from around the world come to the institute for symposia and conferences in languages ranging from Latin, Portuguese, Spanish, French, Italian, and English, to Chinese, Japanese, Korean, and Manchu.
The Ricci Institute's first event, presented this month, is "From Matteo Ricci to Pope Francis: The Jesuits and Christian Dialogue in China," with University of Edinburgh Lindaman Endowed Chair Anthony E. Clark at 2101 Commonwealth Avenue.

Learn more about the institute at bc.edu/ricci.

University Communications | May 2022