The Lynch School of Education and Human Development at Boston College will launch a new Department of Formative Education, an unprecedented academic discipline in American higher education, which will serve as a hub for school- and campus-wide efforts to understand and advance formative instruction, Stanton E.F. Wortham, the Charles F. Donovan, S.J., Dean of the Lynch School., has announced.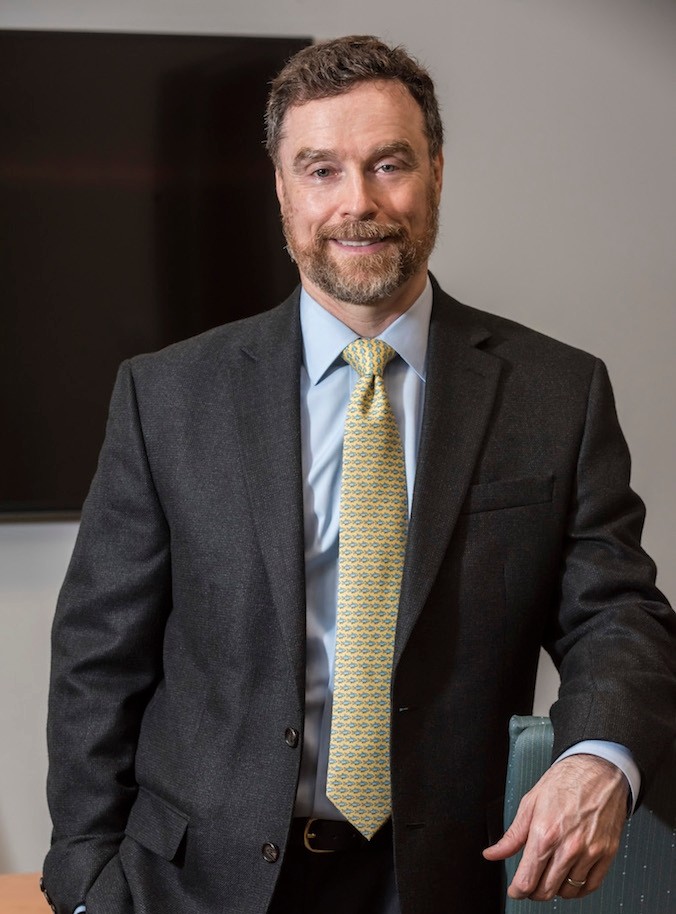 "We are thrilled to be launching the new Department of Formative Education," said Wortham.  "Across the Lynch School, it will bring together scholarly expertise about holistic, purposeful human development. We will work with students to share our expertise and to develop a new generation of scholars and practitioners who explore how to develop whole human beings who lead fulfilled lives."

The innovative department, scheduled to open in June, stresses the development of whole human beings for lives of meaning and purpose. The DFE builds on both Boston College's longstanding formative approach to higher education that integrates intellectual, social, ethical, and spiritual development and the Lynch School's research on the cultivation of character, the expansion of imagination, and realization of purpose—in and out of the classroom, and across the lifespan.  

"Too often, we discuss education in narrow, instrumental terms," said Chris Higgins, an associate professor in the Lynch School's Teaching, Curriculum, and Society department who will chair the DFE.  "We can no longer afford to treat education like a technical matter, tinkering with means to a given end.  Boston College and the Lynch School want to help reinspire a national conversation about the ends themselves.  What does it mean to be educated?  How do we form ourselves to lead flourishing lives and foster just communities?"

To address such questions, the DFE draws on the resources of the humanities and interpretive social sciences, noted Higgins.  

"Grounded in the disciplines of anthropology, history, philosophy, and social psychology, DFE faculty bring expertise not only in the various components of holistic education—aesthetic, civic, moral, social-emotional, spiritual, and vocational—but also in areas such as educational change, design thinking, sociocultural development, technology and education, multimodal literacy, professional ethics, comparative education, and transformational dialogue," he said.

"

We are building a community of teachers and learners devoted to recalling education to its humane roots, and exploring the myriad ways that human beings make use of formative resources to forge lives worth living. We want to catalyze a conversation about the educational dimensions of our contemporary grand challenges, from environmental and health crises to entrenched forms of inequality and new threats to democratic self-governance. These are crises of meaning, purpose, and value.

"

At the heart of the pioneering department is the existing Lynch School undergraduate major in transformative educational studies, which offers students the opportunity to examine fundamental educational questions arising during this time of social and educational transformation, reflect on the arc of their own formation, and dedicate themselves to improving the quality of human experience and making society more just. TES serves students interested in exploring careers from classroom teaching, curriculum design, and policy analysis to educational roles in journalism, law, museums, and non-profit and non-governmental organizations.

Higgins, who directs the TES program, joined the Lynch School in 2019 after 13 years at the University of Illinois at Urbana-Champaign. The author of The Good Life of Teaching: An Ethics of Professional Practice, and the forthcoming Integrity: Essays on Formative Higher Education, he also co-directs the Formative Leadership Education Project, which was recently awarded a grant from the Kern Family Foundation to support a nationwide network of institutions implementing character education initiatives, and to create professional learning communities fostering holistic professional development for formative educators and leaders.

"We are building a community of teachers and learners devoted to recalling education to its humane roots, and exploring the myriad ways that human beings make use of formative resources to forge lives worth living," he said.  "We want to catalyze a conversation about the educational dimensions of our contemporary grand challenges, from environmental and health crises to entrenched forms of inequality and new threats to democratic self-governance.  These are crises of meaning, purpose, and value."

Phil Gloudemans | University Communications | March 2022