Massachusetts Governor-elect Maura Healey has tapped Patrick Tutwiler, a graduate of the Lynch School of Education and Human Development, to serve as the state's next secretary of the Executive Office of Education.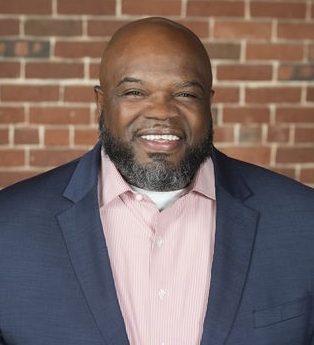 As Healey's top education advisor, the Andover, Mass., resident will oversee policy concerning early schooling, the K-12 school system and higher education, and help shape the state's instruction agenda.  He is the first Black person appointed to Healey's cabinet.
"Dr. Patrick Tutwiler has the experience, the empathy and the vision to make sure that every Massachusetts resident receives a high-quality education at each stage of their life — from early education, to K-12 to higher education," said Healey, the current attorney general, in a statement. "From his time working as a high school history teacher to leading a large, diverse, urban school district, he has earned his reputation as a consensus builder who puts diversity, equity and inclusion at the center of everything he does, and delivers results."
Tutwiler, who earned a Ph.D. in Curriculum and Instruction from BC in 2012, is a former public schools superintendent, serving for seven years as the deputy or instructional leader for the city of Lynn, the fifth largest school district in Massachusetts, comprising 25 schools, 2,100 educators and staff, and a racially and linguistically diverse student body of 16,400.
"I'm excited for the opportunity to build a strong team who will help us ensure that we have a high-quality, equitable and thriving education system," Tutwiler said in a statement.  "Our office is going to be all about the people — the students, the families, the educators and the staff who we serve will drive all of our decision making."
Tutwiler is also an alumnus of The College of the Holy Cross, where he earned a B.A. in history, and he received a master's degree from the Harvard University Graduate School of Education.  He is currently a senior program officer at the Barr Foundation, a Boston-based philanthropy, where he has served on the education-focused team since August.
"Patrick Tutwiler is a brilliant education leader, and an outstanding choice for the commonwealth at this decisive moment in our history," said Dennis Shirley, Tutwiler's dissertation advisor, and the Gabelli Faculty Fellow and professor of education at the Lynch School. "It's wonderful to see such visionary leadership as we all seek to uplift our schools after so many challenges in recent years."
Before his role in Lynn, Tutwiler served as headmaster at Brighton High School for two years; principal of Wayland High School for six years; and dean of students at Westford High School for two years.  He started his education career as a history teacher at Brighton High School, and as assistant headmaster at Media and Arts Small Learning Community at Boston English High School.
"Dr. Tutwiler is a professional educator of the highest caliber who puts students and families first, while also respecting dedicated educators in the classroom," said Beth Kontos, president of the American Federation of Teachers Massachusetts in a statement.
Though Healey has not yet released detailed plans for her education priorities, her campaign website outlines broad goals, including closing the opportunity gap in early childhood education and state university system. Healey also supports investing in K-12 school counselors, recruiting and retaining more teachers of color, and assessing the role of standardized testing.
In October 2021, Tutwiler received the Boys and Girls Club of Lynn's "Commitment to Youth Award," an annual honor for a Lynn community member who exhibits extraordinary commitment to Lynn youth. In August, he was presented with the "Community Leadership Award" from Family and Children's Service of Lynn, which recognizes an individual who has demonstrated extraordinary civic leadership. In 2013, he received the Mary Young Voice for Justice Award, presented by Refuge Advocacy and Change to leaders demonstrating commitment to building healthy communities by ending domestic violence.


Phil Gloudemans | University Communications | December 2022