FILE PHOTO: Students at Saint Columbkille Partnership School in Brighton, Mass. (Lee Pellegrini)

More than 50 researchers, practitioners, and philanthropists gathered at Boston College in June for the national conference "Whole Child Education in U.S. Catholic Schools," hosted by the Barbara and Patrick Roche Center for Catholic Education at the Lynch School of Education and Human Development.
With support from the Porticus foundation, the June 24-25 convening examined the substance of whole child development in Catholic schools; the impacts on students, educators, and graduates; and critical needs in the commitment and effort to deliver a holistic approach to education.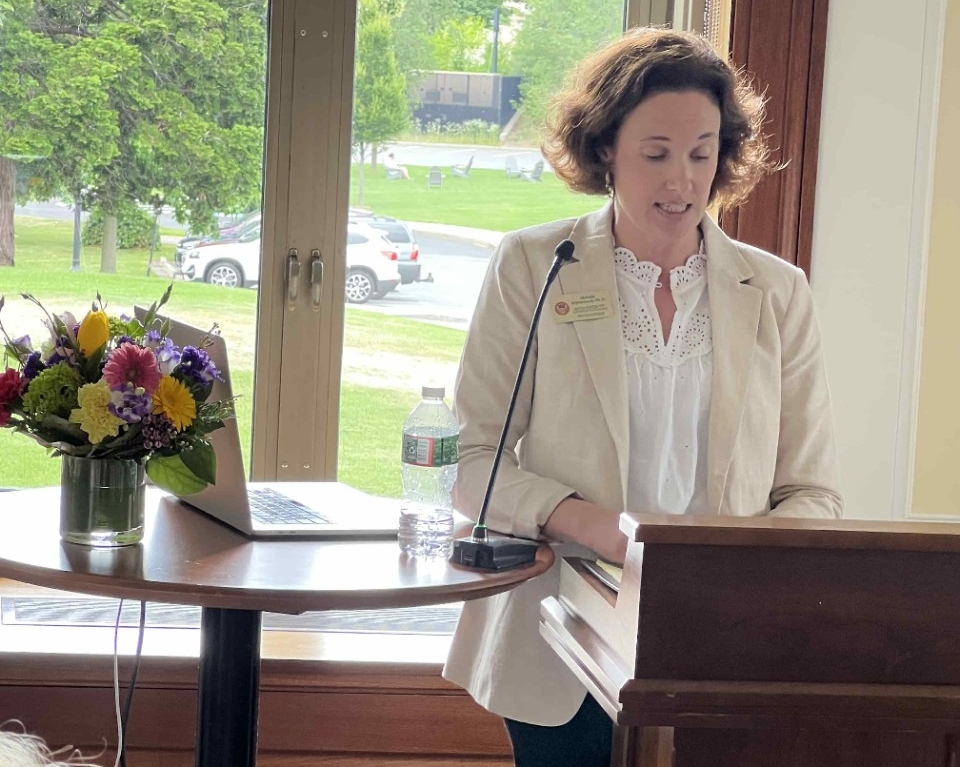 "At the heart of Catholic education is the belief that it's about forming the heart, mind, and soul, known in Ignatian spirituality as the cura personalis, or 'care of the whole person,'" said Roche Center Executive Director Melodie Wyttenbach in her opening remarks.  "Since their founding, Catholic schools have embodied this belief, attending to the spiritual, communal, and intellectual dimensions of formation, with specific attention to the unique gifts of each individual child."
While Catholic schools have been a leading model of whole child development across educational sectors for decades, she noted, models and implementation of this mission greatly vary.
"There needs to be a concerted effort by scholars to establish a research agenda, and we must examine the knowledge and practice base to serve as a foundational wellspring that would inform the deliberate actions of Catholic schools to support healthy development for all children," said Wyttenbach.  "A need exists to examine the policy environment and the supports necessary for Catholic schools to provide a sustained holistic education."
According to the National Catholic Education Association, there were over 1.5 million students who attended just over 5,900 Catholic elementary, middle, and secondary schools in the U.S. during the 2021-22 academic year.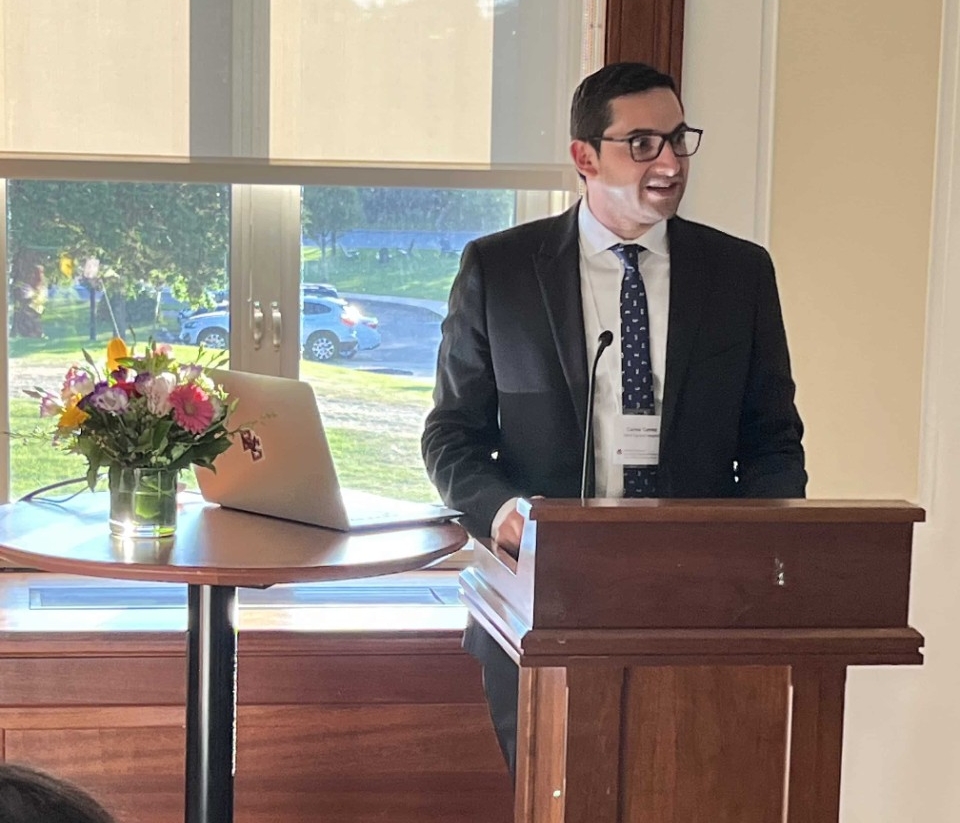 To personalize the remarkably positive results of this holistic formation, Wyttenbach introduced Carlos G. Torres, M.D., the event's keynote speaker, and a primary care physician at Massachusetts General Hospital in Chelsea. Torres, who also serves as the associate director of Diversity and Inclusion at MGH for Children, and an instructor in Pediatrics at the Harvard Medical School, is a 2006 graduate of Nativity Jesuit Academy, a K-4-8 co-ed urban Catholic school in Milwaukee, Wis. Wyttenbach was a teacher, principal and president at NJA over an 11-year span.
Born in Guadalajara, Jalisco, Mexico, Torres is the youngest of 10 children. His father was a migrant field worker, who moved with his family to the city on Lake Michigan when he was 10 years old, a relocation that he characterized as a "defining moment" in his life.
"My siblings had to work, but luckily, my sole job was to go to school, and I took it to heart," said Torres, referencing Nativity Jesuit Academy, which now serves more than 250 Latinx students and their families. "It was my introduction to academic discipline; we would be in school all day, go home for dinner, and then return for study hall. It was where I learned English and fell in love with reading."
While in high school, and the only English speaker in the family, he accompanied his mother to the hospital when she suffered a stroke. She survived but the ordeal inspired him to seek a career in medicine.
After graduating from Milwaukee's Marquette University High School, an all-male, Catholic, Jesuit, college-preparatory school, he earned an undergraduate degree at the University of Wisconsin-Madison in 2010, and was admitted to Harvard Medical School, receiving his M.D. in 2014. His initial interest was psychiatry, but "he found his calling and his people" when he discovered pediatrics.
"I wanted to become a doctor to help people like my parents," he said simply, a decision that echoed Nativity's mission statement — "Educating Youth for a Life of Christian Leadership and Service" — a phrase Torres memorized and which has become this personal declaration of purpose.  "As a middle school student, I had no idea what it meant; however, the repercussions down the road were really big."
Wyttenbach concluded her remarks with the reminder that what each of the participants does every day in their professional lives has a transformational impact on students like Carlos, but that Catholic schools are facing particular challenges.
"I think we can all agree that we are living in an increasingly polarized America, and in an increasingly complicated world," she said. "We know that society and schools are inextricably linked; schools reflect society, it's a simple concept. What occurs in the real world, impacts our students and teachers in their classrooms. Catholic schools since their founding are spaces of resilience. The constant for Catholic schools has been the profound sense of community that is embodied and sustained by the people who make possible Catholic education."
Roche Center conference presenters included Molly McMahon, director of Leadership Programs; Michael O'Connor, program director of Outreach and Professional Development; and John Reyes, director of Research, Program Evaluation, and Innovation. Additionally, collaborators from 16 institutions of Catholic higher education, dioceses, or Catholic networks and schools, also presented their research or best practices advancing Whole Child Education.  
Porticus Amsterdam C.V. (limited partnership), founded in 1995, coordinates the philanthropic efforts of the Brenninkmeijer family.
Phil Gloudemans | University Communications | June 2022