Assistant Professor of History Thomas Dodman, whose research incorporates interdisciplinary interests such as psychology and sociology, has been awarded a Mellon Fellowship at the Institute for Advanced Study in Princeton, N.J., one of the world's leading centers for theoretical research and intellectual inquiry. The fellowship is for the 2016-17 academic year.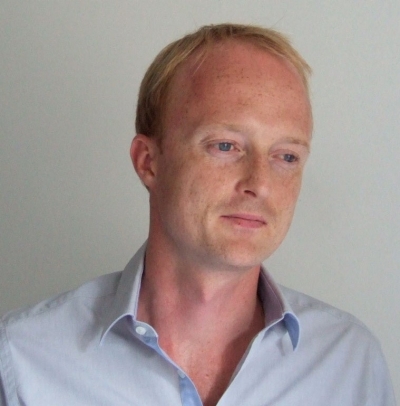 Mellon Fellowships are offered through the institute's School of Historical Studies, with the support of the Andrew Mellon Foundation, to support promising young scholars who have embarked on professional careers.
"I am very gratified to earn this fellowship, and to have my scholarly work recognized by such a distinguished institute," said Dodman, a member of the Boston College faculty since 2012. "While I love teaching, I also relish the opportunity to devote full time to reading, analyzing and writing. I also look forward to meeting and talking with other scholars during my fellowship."
Dodman focuses on modern European social and cultural history, particularly that of France, and how wars and emotions mediate moments of social transformation. His forthcoming book recounts the forgotten history of fatal nostalgia, an emotional syndrome that affected 18th and 19th-century soldiers and colonial settlers.
Dodman plans to spend his fellowship working on a second book, which revolves around the life of a young late 18th-century French soldier, Gabriel Noël, whom Dodman describes as a "test case of Enlightenment ideals."
"He writes extraordinary letters for his time," said Dodman of Noël. "In them, you get a sense of someone who embodies so much of what we associate with the era: a strong belief in reason, individual liberty, advancement and progress. And he describes his experiences as a soldier, as well as his feelings about them, in fascinating detail.
"We know how soldiers in the 20th century experienced war, through personal recordings and films as well as books and letters, but less so about those in the 18th and 19th centuries, especially a citizen-soldier like Noël. A perspective such as his can be very helpful in showing us how social transformations played out in everyday lives." 
Dodman's other honors include the William Koren Prize from the Society for French Historical Studies, a Century and a William Rainey Harper Fellowship at the University of Chicago, a Marie Curie fellowship in France and an Arts and Humanities Research Board studentship in Britain. In addition to modern European history core classes, Dodman teaches courses on the social and cultural history of modern France and its empire; he also taught a class on the history of war trauma last fall as part of the medical humanities minor.

The Institute for Advanced Study exists to encourage and support curiosity-driven research in the sciences and humanities—the original, often speculative thinking that produces advances in knowledge that change the way we understand the world. The Institute has no formal links to other educational institutions. However, since its founding, it has enjoyed close, collaborative ties with Princeton University and other nearby institutions.
—Sean Smith | News & Public Affairs