Hosffman Ospino of the Boston College School of Theology and Ministry was honored for his dedicated service to the Catholic Church in the Archdiocese of Boston with a 2018 Cheverus Award, presented by Cardinal Seán P. O'Malley, O.F.M. Cap., archbishop of Boston.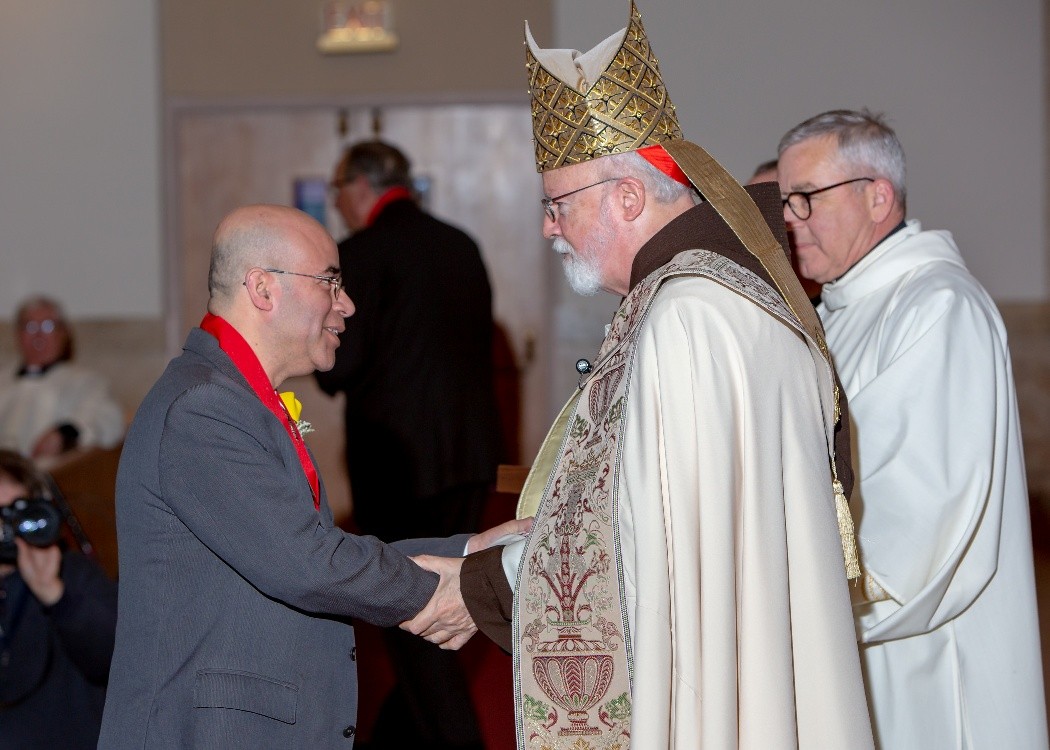 "This is our opportunity to say thank you to the many people in our parishes, schools, and ministries for their extraordinary generosity and commitment in service of the Church in the Archdiocese of Boston," said Cardinal O'Malley, who nominated Ospino for the award. 
Cardinal O'Malley noted that the Cheverus Award recognizes those who quietly and consistently make significant contributions to the life of the Church in the archdiocese.
Ospino is an associate professor of Hispanic ministry and religious education at the STM and is actively involved in Hispanic ministry in the archdiocese. He served as the principal investigator for the National Study of Catholic Parishes in the United States and co-principal investigator for the National Survey of Catholic Schools Serving Hispanic Families. He played a leadership role in the recently held Fifth National Encuentro of Hispanic/Latino Ministry, known as V Encuentro. His previous honors include the Lumen Gentium Award from the Conference on Pastoral Planning and Council Development, the Virgilio Elizondo Award from the Academy of Catholic Hispanic Theologians of the United States, and the Catechetical Award from the National Conference for Catechetical Leadership.

Inaugurated in 2008, the Cheverus Award is named for the Boston's first bishop, Jean-Louis Lefebvre de Cheverus, who led the diocese from 1808 until his return to France in 1824. Ospino was one of 125 laypersons, deacons, and religious to be honored at this year's Cheverus Awards ceremony, which was held Nov. 25 at Immaculate Conception Church in Malden.
-- University Communications | December 2018