Photos of BC Strong Scholars by Lee Pellegrini.
The Boston College Strong Scholarship recipients—and the awareness and support for disabilities and accessibility issues that the scholarship program has cultivated—were celebrated at a virtual event hosted by Boston Marathon bombing survivors Patrick Downes '05, his wife Jessica Kensky, and the BC Strong Scholarship Committee on April 12.
The evening featured a panel discussion with the four BC Strong Scholarship recipients Cathryn K. Cheevers '23, Ansel-Ikaei Kufta '24, Jack Manning '20, and Conor V. McCormick '22.  
The BC Strong Scholarship, which supports BC students who have overcome adversity, was established by a group of Downes' friends from the Class of 2005—Kevin Collins, Elizabeth Stowe Fennell, Michael Hundgen, and Grace Simmons Zunic—as a way to honor Downes and Kensky.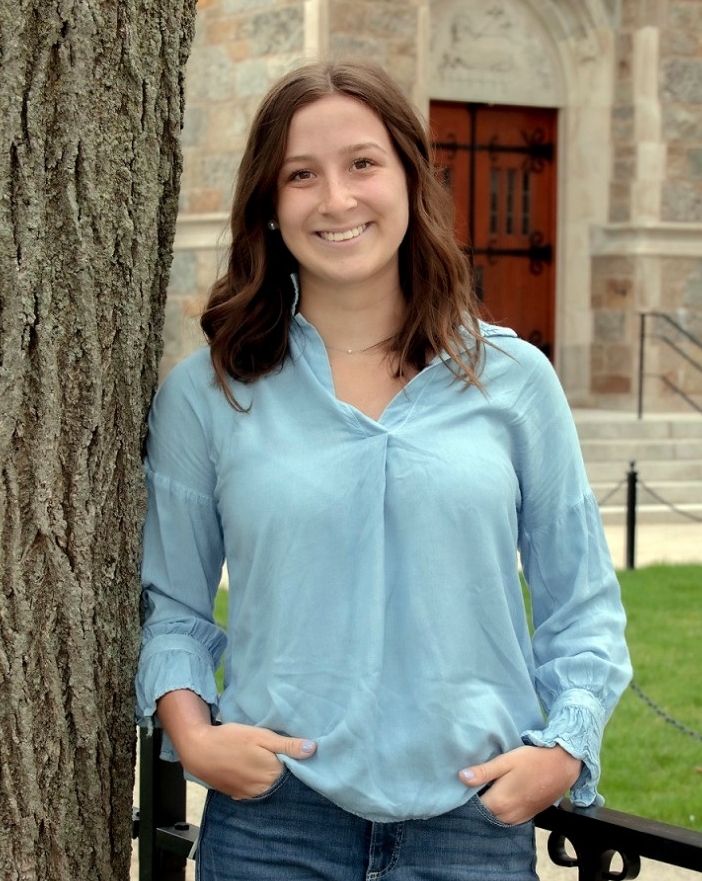 "April is the anniversary of the bombing and having [April] be when we celebrate this scholarship and this group of people has made it a really positive and special time for us," said Kensky.
"You are extraordinary human beings," Downes said of the scholars. "It gives us energy to realize that there are wonderful people like all of you out there doing great work in the world and being loving men and women for others."
During the discussion, moderated by Vice Provost for Enrollment Management John Mahoney, the undergraduates recalled their initial reactions to being notified about the scholarship and reflected on the past year on campus, while Manning gave an update on his life since he graduated as the inaugural BC Strong Scholarship recipient.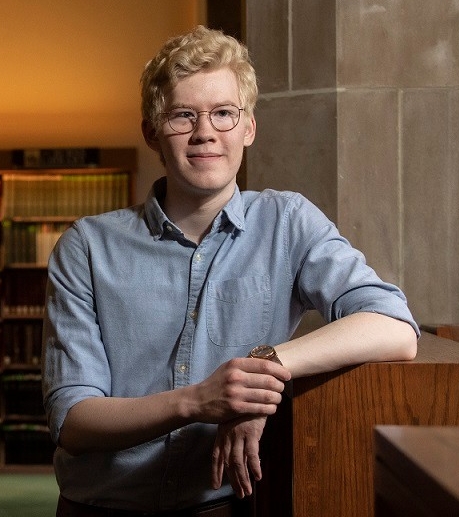 "I feel so honored to have been awarded this scholarship," said Cheevers of North Andover, Mass., who is living with cystic fibrosis. "It made me feel so welcomed. I knew my disability wasn't going to stop me from being at BC. I knew people here were very accepting and ready to support me through my journey."
Kufta, a Holyoke, Mass., resident who has ocular albinism and is legally blind, described the call he got last spring from Mahoney telling him he was awarded the scholarship.
"I was grateful," said Kufta. "It was comforting to know there were people out there ready to support my academic journey."
A double major in economics and math, Kufta said his favorite teacher during his first year at BC has been Assistant Professor of the Practice of Mathematics Jamison Wolf, who teaches Calculus.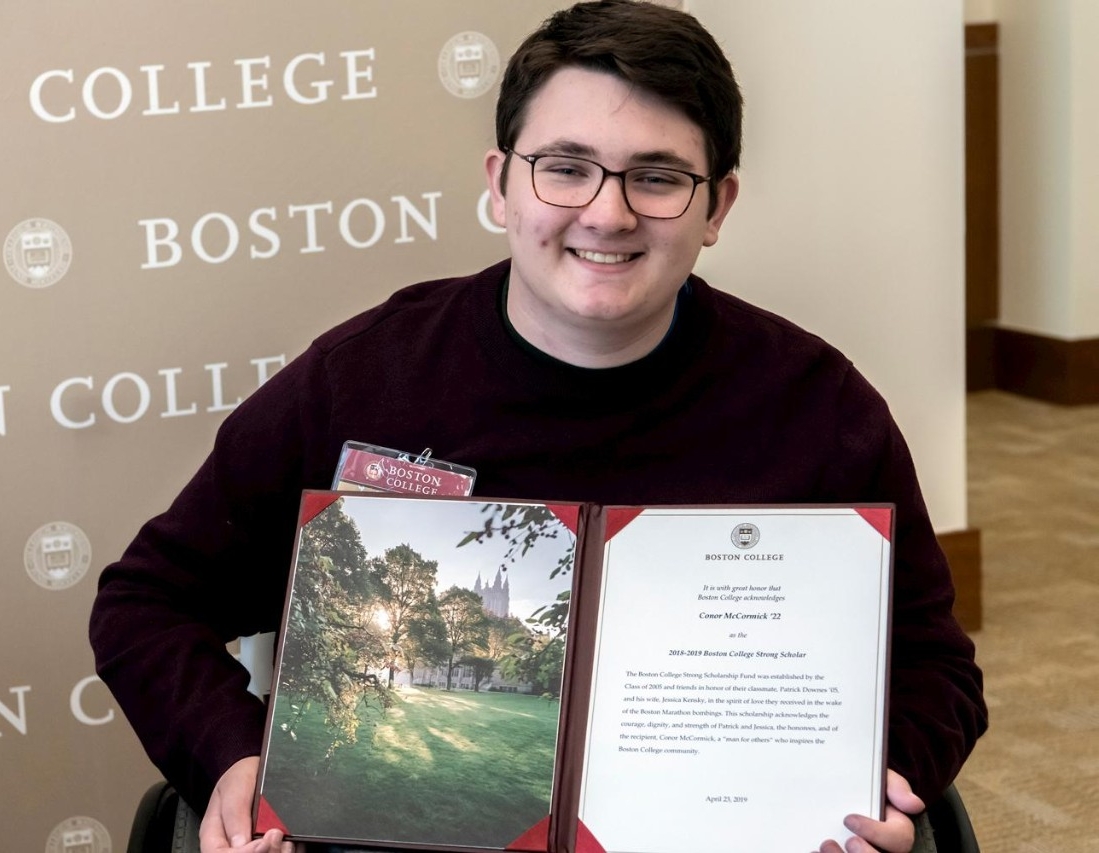 McCormick, who uses a wheelchair due to an accident that left him paralyzed from the waist down, said he appreciated the outreach and accommodations he has received from his professors throughout his three years on campus. "I think in just about every course I have, the professor pulls me aside after the first or second class and says 'If you need anything, please don't hesitate to let me know.' They are there to support me and want to help me succeed as a student, and that's incredibly meaningful.
"That's extended beyond academics. Two or three times in the winter, I've been stuck in the snow or had trouble getting through doorways, and a faculty member has stopped and offered me a hand.
"The BC community is something that is very special in this world. It's something I haven't found anywhere else. It just blows me away."
After graduation, McCormick, a theology major and biology minor from West Springfield, Mass., plans to attend law school—hopefully BC Law, he said.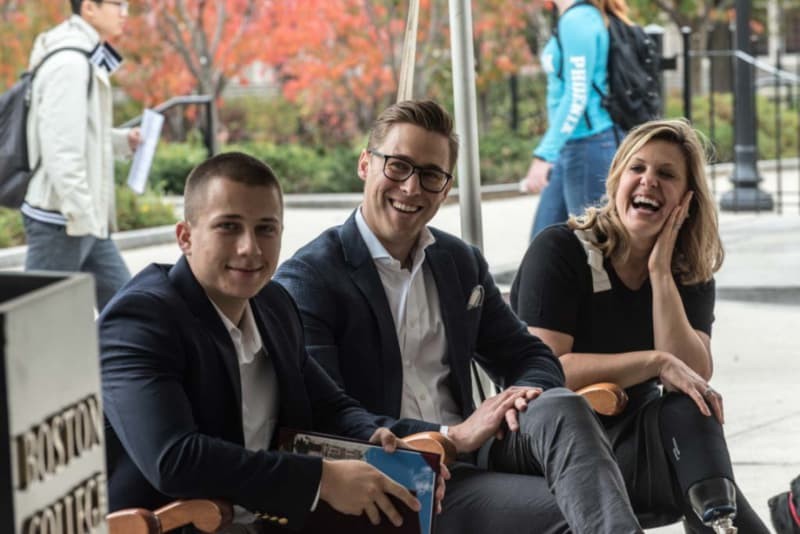 Cheevers, a biology major with minors in management and leadership and medical humanities, said one of her favorite classes has been Molecules and Cells, taught by Director of Laboratories Douglas Warner. She has an internship at Biogen this summer and plans on a career in biotech or pharmaceuticals. Cheevers is the daughter of 1990 BC graduates Kimberly and Robert Cheevers.
McCormick and Cheevers have been very involved in the UGBC's Council for Students with Disabilities, raising awareness of disability issues and working with the University on making the campus more accessible.
McCormick noted that in addition to improving physical accessibility, he wants to be sure disability language and disability issues are represented in the University's diversity and inclusion education modules.
Kufta said it is important that conversations about accommodating disabilities go beyond physical accessibility and address other issues such as vision impairment.
Ahead of the panel discussion, Capital Projects Senior Designer Mark Lewis gave a presentation of the accessibility features of three campus projects: Harrington Athletics Village, Pine Tree Preserve, and the science building currently under construction.
"The University has made great strides," said the inaugural BC Strong Scholarship recipient Manning, a Carroll School of Management graduate who is working in pension analytics. "The best advice I can give is for people at BC to keep listening to students like Conor and Cate as well as Ansel and anyone else who becomes part of this great [BC Strong] community. Clearly they have great ideas and that's the best way to make [BC] more inclusive for everyone."
For information on supporting the BC Strong Scholarship, go to the Alumni Association's BC Strong Scholarship page.

Kathleen Sullivan | University Communications | April 2021