Alumni of the OTE program gathered recently to celebrate the program's 40th anniversary and welcome the 41 members of the OTE Class of 2019 to campus. (Photo by Christopher Huang)

As a first-generation student contemplating her first year at Boston College, Latifat Odetunde '22 did not know what to expect when she arrived at the Heights. In fact, she had significant doubts that summer about whether she could succeed in such a "rigorous institution," she recalled.  

But Odetunde found the confidence she needed to flourish at BC through the Options Through Education Transitional Summer Program. OTE students spend seven weeks on campus before the start of their freshman year and participate in activities designed to nurture their academic, social, cultural, and spiritual development. They learn about BC, get familiar with the campus and its resources, explore Boston, and take courses to earn credits toward their degree. The students also start building a community of support with other students, faculty, staff, academic advisors, and counselors.

"OTE gave me the affirmation and reassurance that I would in fact succeed, and that they would be there to help along the way," said Odetunde, a sociology major with a minor in African and African Diaspora Studies. "OTE provided me with a support system and a set of resources that allowed me to transition smoothly into the academic year. Through taking a math and English course that summer, I was able to get a glimpse of how a college course would run, and the expectations of a student in the classroom. I was also able to get involved through the OTE Council and practice leadership skills that I wanted to incorporate in my college career.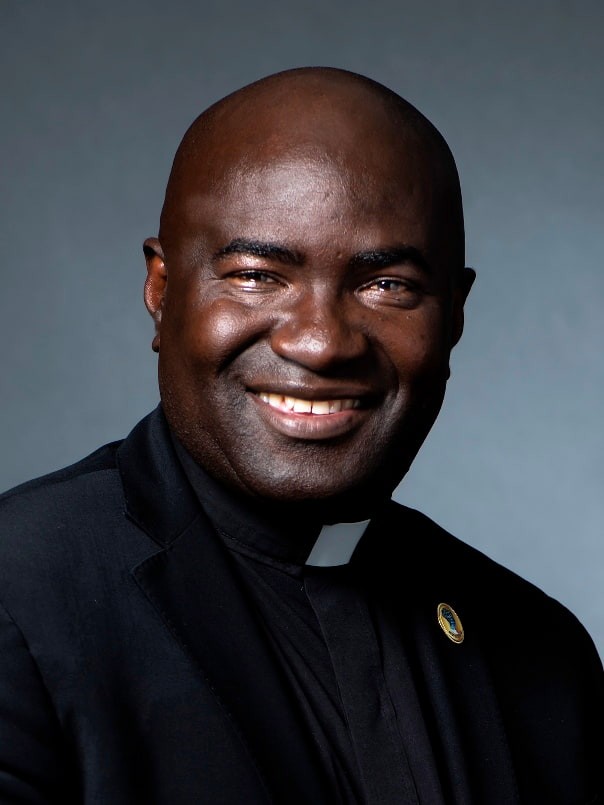 "Most importantly, I was able to get a head start and connect with different people who were on campus, and network with different campus offices. 

"Once my freshman year started," Odetunde continued, "I was confident in my abilities as a student, and that confidence helped me excel academically my first year. Socially, I also had a smooth transition since I was surrounded by my friends from OTE who I am still close to today." 

Every year, a select group of incoming Boston College students like Odetunde who have demonstrated potential and leadership in spite of challenging educational and financial circumstances are chosen for OTE, sponsored by the Thea Bowman AHANA and Intercultural Center. OTE, which celebrates its 40th anniversary this year, also has a proven record of success in seeing that these same students stay at BC and go on to graduate.

 "OTE is an exceptional program in that it offers the opportunity for underrepresented students from all walks of life to receive a Jesuit education at Boston College," said BAIC Director Michael Davidson, S.J. "We encourage all of our OTE scholars to claim the University as their own, to let their voices be heard, to demonstrate love and compassion for others, and most importantly, to trust in God."

"In addition to the seriousness of going to class and learning, there is network building," said BAIC Senior Assistant Director Joana Maynard. "Getting to know the campus before they're here with 14,000 other students is a significant part of OTE. There are certain offices that are key to the success of BC students, and our students are able to go see physically where these offices are and make good connections with staff."

Maynard added that the OTE students also connect with each other, as well as with faculty, and older students taking summer classes or working on campus. 

"When you put it all together, it's all those pieces that make this intricate puzzle that sustains them and can lead to opportunities for growth over a period of time," she said.

"Coming from Oregon to Massachusetts was a drastic change," said Kudzai Kapurura '23, a Morrissey College of Arts and Sciences student who participated in OTE this past summer. "I missed my family, and I was facing culture shock. I was taking intense classes, as well as facing my own internal issues and struggles. Through the generous support of my peers as well as their counseling and advice, I was able to not only perform well, but stay motivated and gain confidence. I surprised myself with my performance. I was able to realize that opening up to others when I was in a place of need was extremely beneficial. OTE taught me that I am resilient, I am strong, and that a supportive community can help me bring out these positive traits."
OTE was established in 1979 during Donald Brown's tenure as director of what was then called the Office of AHANA Student Programs. Students are chosen for the program by the Office of Undergraduate Admission and the BAIC based on criteria including accomplishments, determination, leadership, talents, and potential. 

"We take the selection of, care for, and retention of OTE scholars seriously. Our aim is to produce lifelong learners who will make a difference in the world," said Fr. Davidson. 

Maynard, who coordinated OTE for more than 20 years and has worked in the BAIC for more than 30 years, has seen the evolution and the accomplishments of the program first hand. She said OTE's four decades of success are a credit to the BAIC staff and the OTE students themselves. 

"The staff is really committed to the goals and vision of OTE," said Maynard. "We offer comprehensive mentoring and support, and work with campus partnerships to give the students what they need to succeed. We've adapted to the times without compromising the integrity of the program. 

"The young people that come to Boston College have a dream, they have a vision for their life," Maynard continued. "The students we have invited into OTE have demonstrated leadership and resilience. They've started programs or started businesses. They are invested in doing better, not just for themselves and their families, but for their communities. 

"Getting to know them [OTE students] over their four years is a privilege." 

This past summer, alumni who participated in OTE returned to campus for a barbecue to celebrate the program's 40th anniversary and meet the 41 members of the 2019 OTE class. 

"OTE was a life-changing experience for me," recalled Ariel Belgrave '11. "As a first-generation student, OTE helped me make a smooth transition from high school to college. The program and amazing staff created a sense of belonging from the very start. They offered me the opportunity to not only be a part of a strong community of students who had a similar background, but also gave me access to the BC staff who were committed to investing in students like me. I started the academic year with a strong support system and confidence in my ability to succeed. I was also able to take all of my academic and social learnings from the program, and apply them to the rest of my four years at Boston College." 

Maynard says OTE alumni are always willing to share their perspective, insights, and wisdom with current OTE students. 

Their approach, summarized Maynard, is "we didn't go through it together, but we're connected."
—Kathleen Sullivan | University Communications | October 2019

Slideshow photos by Christopher Huang