Updated August 28, 2020
Boston College's reopening effort continued this week with more than 11,000 COVID-19 tests successfully completed, and 4,700 undergraduates moved into University residence halls as of August 27.
To date, a total of seven members of the BC community have tested positive for COVID-19, including five undergraduates, two of whom were immediately isolated in University isolation housing, with three others isolating at home. 
The tests, which are shipped to The Broad Institute three times a day, continue to be processed within six to 26 hours after being received by the Broad laboratory. Cumulative and weekly test totals are posted each morning on the Reopening BC Website bc.edu/reopen.
The initial round of testing for all members of the BC community who plan to be on campus this semester, will continue through Tuesday, September 1 as follows:
 
| Location | Date | Time |
| --- | --- | --- |
| Conte Forum | Friday, August 28 | 8 a.m. to 7 p.m. |
| Conte Forum | Saturday, August 29 | 8 a.m. to 7 p.m. |
| Conte Forum | Sunday, August 30 | 10 a.m. to 5 p.m. |
| Conte Forum | Monday, August 31 | 8 a.m. to 5 p.m. |
| Conte Forum | Tuesday, September 1 | 8 a.m. to 5 p.m. |

Students arriving at Boston College from high-risk states and countries will be tested twice before the start of classes, according to University Health Services. Students who did not return to their home state this summer can email covidtesting@bc.edu to provide their Eagle ID number and local address, which will enable them to avoid the second test.
Weekly asymptomatic surveillance testing will begin the week of August 31 and continue throughout the semester. The tests will be administered in the MAC courts in the Margot Connell Recreation Center Mondays, Wednesdays and Fridays from 8 a.m. to 3:30 p.m., beginning on September 2. Community members will be alerted by email to come in for the surveillance testing.
This week, the University has begun to roll out the BC Community Daily Self-Health Check Tool, created by BC Information Technology Services, to enable community members who are on campus this fall to conduct daily symptoms monitoring to prevent the spread of the virus. To be named BC✅, the tool asks community members each morning to go to bc.edu/check and login with their Agora Portal username and password.  They will be asked to review and answer six symptoms-related questions by checking yes or no, before checking the Complete Self-Assessment button. Individuals will then be presented with a Cleared or Not Cleared response.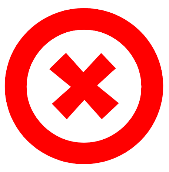 NOT Cleared for Access Today
Students, staff, and faculty may be asked to show the "Cleared" screen to enter a range of sites on campus, including dining halls, the Margot Connell Recreation Center, and O'Neill Library.
Anyone needing assistance in downloading the tool can call the BC Help Center at 617-552-4357 (HELP).
"Thus far, more than 11,000 tests have been successfully processed within 6 to 26 hours of reaching the lab, which is consistent with the timeframe outlined from the beginning of the University's testing initiative," said Director of University Health Services Dr. Douglas Comeau.  "It is important to note that it can take up to five hours for The Broad Institute to receive the tests, which can add time to the testing window. As with any large scale testing effort, there will be occasional delays and some inconclusive results that will require retesting, but we are pleased with the testing procedure and the very low rate of positive test results."
Associate Vice President for Residential Life George Arey said the move-in experience has gone exceptionally well to date, particularly given the challenging circumstances.  "Thus far, we have experienced one of the smoothest move-ins ever because of the scheduling system, the resources we have applied, and the number of staff members and volunteers committed to the effort," said Arey.  "Parents have been especially complimentary.  We look forward to continued success throughout the weekend."          
University Communications
VIDEO: University Health Services and Primary Care Sports Medicine Director Dr. Douglas Comeau takes you through BC's COVID-19 testing process.