In addition to safely serving the approximately 267 students remaining on campus, Boston College Dining Services has helped to feed people in need during the coronavirus pandemic—an opportunity that can come along unexpectedly, according to Associate Vice President for Auxiliary Services Patricia Bando.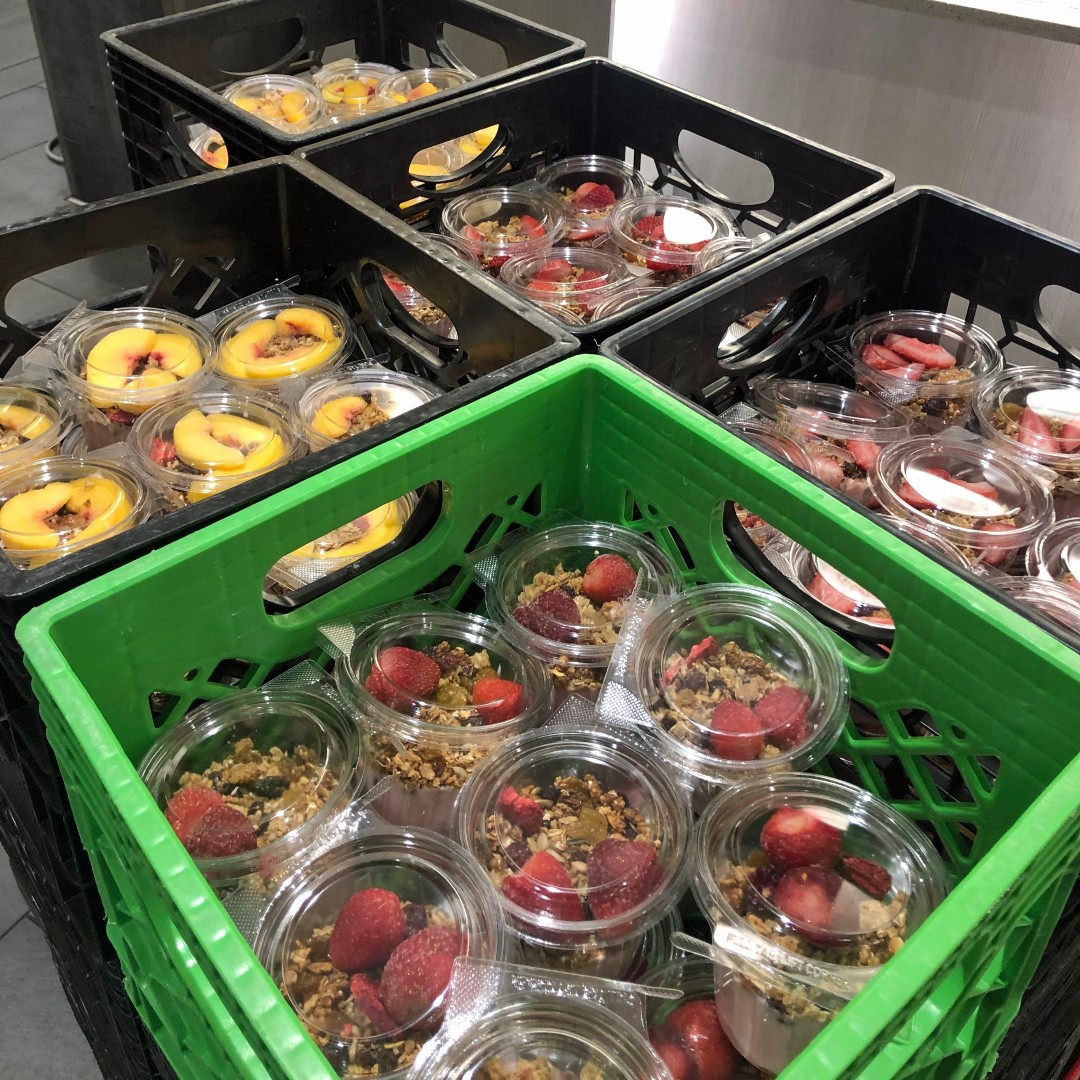 "Out of the blue, I received a call from a food manufacturer representative, Michael Joseph, the national account culinary manager of Rich Products in Buffalo," explained Bando. "He had an offer that we found too good to refuse: free products that have a three-month shelf life and needed to be moved out of their warehouse as a donation that could be put to good use."

BC Dining, which typically serves more than 22,000 meals per day, jumped at the chance to use their talents to help the community during this time of crisis.

The 125 cases of barbeque pulled pork and 150 cases of breads and rolls were used to prepare sandwiches, and the 75 cases of sweet buns and cookies were baked and packaged for delivery.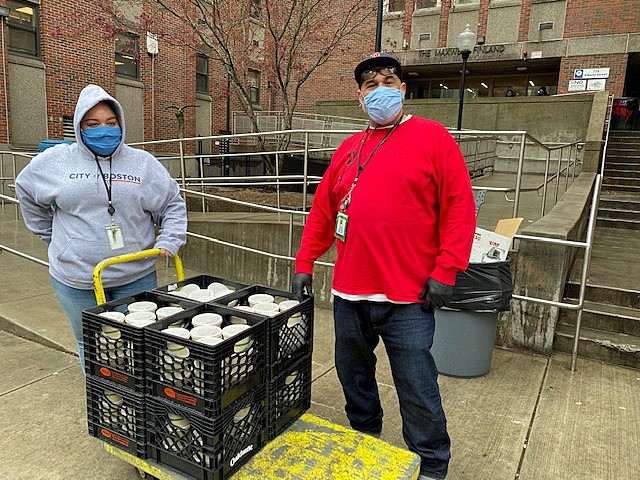 Vice President for Governmental and Community Affairs Thomas Keady and Director of Government Relations Jeanne Levesque found organizations within the Greater Boston area that needed food donations, including the YMCA on Huntington Avenue, the Grant Manor Food Pantry in Roxbury, and the Boston Public Health Shelter System.

In addition to the donation from Rich Products, BC Dining also received 1,080 pounds of Cabot Greek yogurt which was provided to the Food4Vets program at Gillette Stadium by Amazon. Massachusetts nonprofits Food Link and Boston Area Gleaners delivered the perishable food to campus, and BC Dining used it to prepare 2,664 individual yogurt parfaits with fruit and granola.

 "We are so happy that in our small way we can help so many others during this crisis," said Bando.

Christine Balquist | University Communications | May 2020