(Update: Wes Hazard is now a three-time Jeopardy! champion.)
What does "Jeopardy!" host Alex Trebek's cologne smell like? Wes Hazard '06 knows, but he's not telling.
The comedian, storyteller, writer, and self-described "trivia nerd" got a whiff back in March when he taped his appearance with Trebek on the venerable game show. On Monday, July 9, the show will air nationwide (locally on CBS's WBZ-TV). Until then, Hazard can't reveal how he did.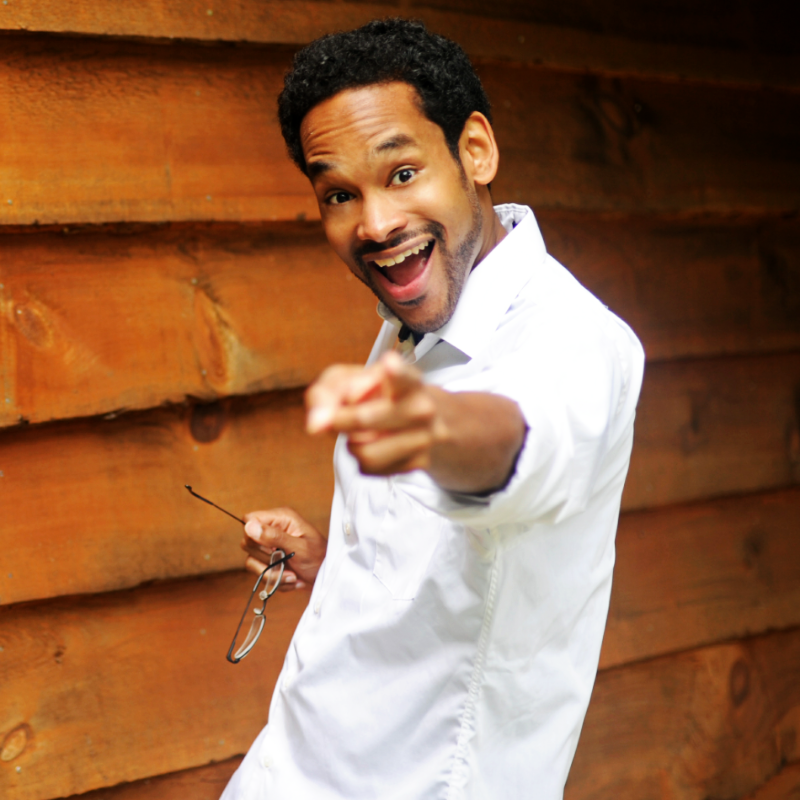 The Boston native graduated from Boston College with degrees in film studies and political science and then worked for BC Libraries until 2014. During the same period, he rose through the ranks of Boston's stand-up comedy scene and branched out into other performances, including taking deep dives into the arts and popular culture and hosting "Stories from the Stage" on PBS television.

In 2016, Hazard published his first book, Questions For Terrible People (Adams Media). The following year, he won a New England Emmy for his work on the web documentary "The Secret Worlds of Boston Comic Con" for WBZ-TV.

The Boston Globe Magazine called him one of "five Boston comedians to watch." He's been described as both "lanky" and perspicacious.

Hazard blogged earlier this year that it took nearly a year from the time he took the "Jeopardy!" application test to the taping of the show.

"I took the online test in March of 2017, found out I was invited for a live audition in October, auditioned in November, and got the call in January," Hazard said. "The amount of study prep, game-tape watching, mental conditioning, and focus behind this represents probably the single greatest investment of time/energy/emotion I've ever put into anything."

He described the experience as surreal, and his trip to Los Angeles in March as "the pinnacle of my trivia nerd dreams."

He has admitted his obsession with trivia for the past two decades stems from finishing second in a middle school geography bee, something he vowed he would never let happen again.

As with so many of his passions, Hazard will be taking his "Jeopardy!" experience to the stage in a 70-90 minute set he's currently developing.

No one really knows what happens to "Jeopardy!" contestants who reveal the results of their performance prior to broadcast. Hazard is unwilling to find out through personal experience. So far, he's managed to keep that to himself, as well as exactly what fragrance the dapper Trebek favors.

"I could tell you what Alex's cologne smells like, but that's a secret I've decided to take to my grave," he wrote to friends this spring. "Just know that it's elegant and dignified, as you'd expect."

Ed Hayward | University Communications | July 2018